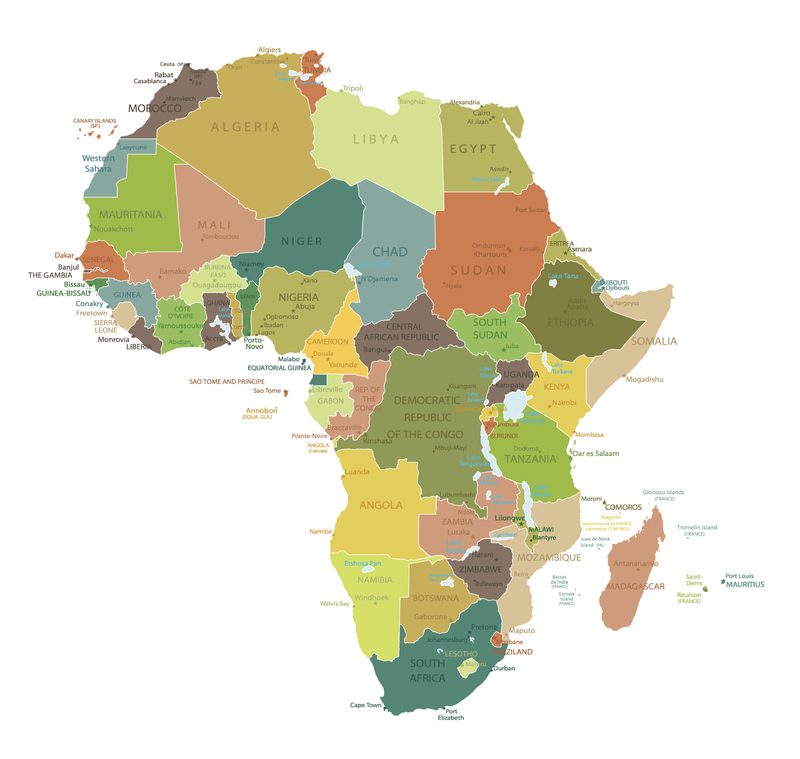 The recent ratification of the African Continental Free Trade Area agreement (AfCFTA) is set to drive economic growth and infrastructure investment in Africa.
The AfCFTA, which is the largest trade agreement in terms of the number of countries gathered (55 countries) after the World Trade Organization (164 countries), will have a significant impact on manufacturing and industrial development, tourism, intra-African cooperation and improve economic infrastructures. High tariffs and colonial-era infrastructure make it easier for African countries to export to Europe or the US than to each other. For trade in goods, the agreement sets the path for eliminating tariffs on 90% of product categories.
Projection of benefits
United Nations Economic Commission for Africa (UNECA) has predicted the agreement will raise intra-African trade by 15% to 25%, or US$50 billion to US$70 billion, by 2040, compared to an Africa without the AfCFTA. The IMF similarly projects that, under the AfCFTA, Africa's expanded and more efficient goods and labour markets will considerably increase the continent's overall ranking on the Global Competitiveness Index. Increased market access, in turn, is expected to enhance the competitiveness of industries and enterprises, achieve economies of scale and improve the efficiency of resource allocation.
Future freight transport demand in Africa is tied to growth in international trade, which is expected to grow sevenfold to 3.6 billion metric tons over the next 30 years, as countries increase the value added of their exports through processing, consumers with rising incomes import more expensive goods, and manufacturing and mining businesses import more expensive processing equipment. With this emphasis on regional integration, the focus is on the development of regional economic corridors, particularly important for landlocked countries, by building and rehabilitating highways, railways and ports in the region and ensuring they are interlinked, hence providing connectivity between international, national and rural networks.
Poor infrastructure is a big impediment to this envisioned integration. The movement of goods and services not only involves closing the infrastructure deficit gap in Africa but involves an entire value chain. This value chain involves: work and services that take place within the country of origin; the movement and transport of these goods and services using various channels; and clearing processes at ports of entry and exit that lead to delivery and payment of high-quality services that arrive on time.
Work still to be done
Other details that still need to be worked out among its members include countries' schedules of tariff concessions and services commitments, rules of origin, investment, intellectual property, competition, and a possible protocol on e-commerce. In addition, Benin, Eritrea, and Nigeria (Africa's biggest economy) have yet to sign on. Once all 55 countries have joined, the free trade area will cover 1.2 billion people and over US$3 trillion in GDP and includes most of Africa's largest economies, including South Africa and Egypt.
Technology is essential to the movement of goods and services, especially with the introduction of pan-African business-to-business (B2B) and business-to-consumer (B2C) platforms. Examples in the region include Jumia, Kenya's MPESA and Zimbabwe's ECoCash showing that Africa is on the right track of becoming one market.
African countries by GPD (current prices, US$ billion, 2018)