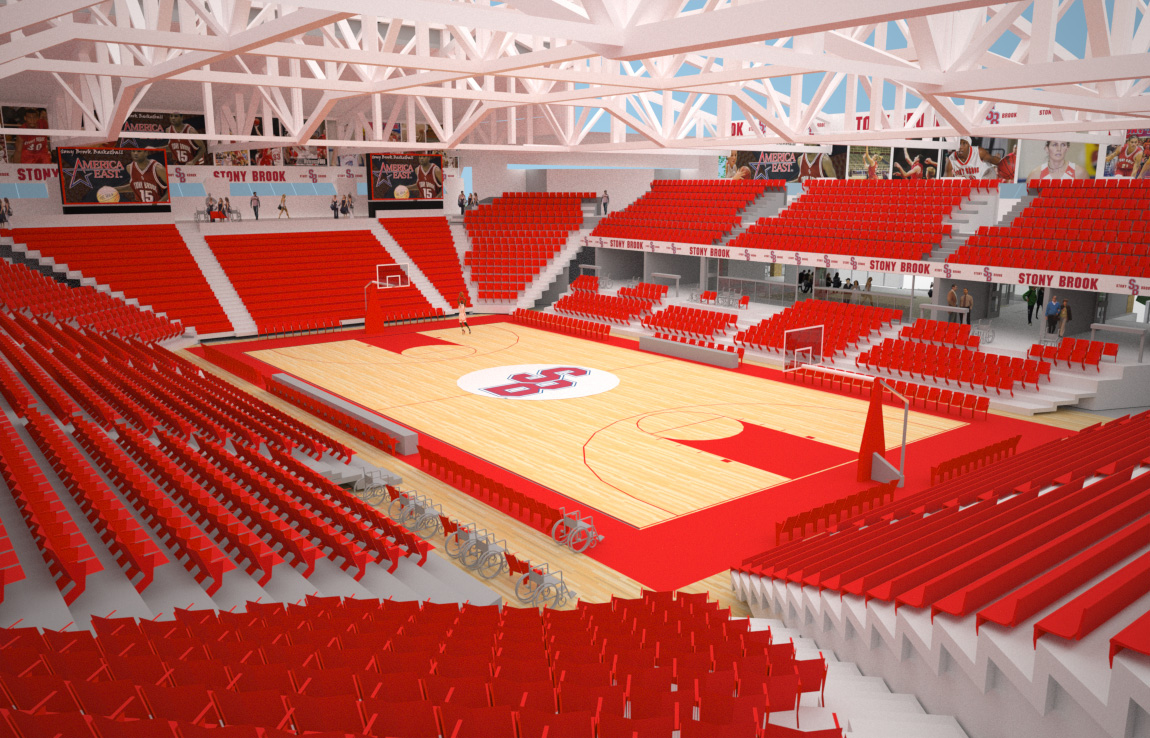 Stony Brook University in Long Island, New York, US, has started a $21.1m renovation of Stony Brook Arena, designed by architectural firm Populous along with NK Architects.
The renovated facility will be the new home for Stony Brook men's and women's basketball teams and will host Long Island athletic and cultural events.
Stony Brook University director of athletics Jim Fiore said that the renovation of Stony Brook Arena will be transformative for the university and Seawolves Athletics.
"There is no question that these enhancements will continue to elevate our basketball programmes while also serving as the premier entertainment destination for the Long Island community," Fiore said.
The renovated arena will have seating capacity for 4,000 spectators, which could be expanded to 4,200 with the addition of floor seating for entertainment events.
The renovation of the 40,000ft² arena will include design improvements like a new bowl seating configuration to provide a more intimate atmosphere for spectators.
The project will also feature modern arena video technology, a new competition basketball court and improved practice courts, as well as improved fan amenities, including new concessions, restrooms and an expanded concourse.
Fortunato Sons Contracting will serve as the general contractor for the project.
The university secured a private donation to complete four suites and a VIP lounge with loge seating.
Work on the facility will begin in June 2012 and is expected to complete by autumn 2014.
---
Caption: The renovated facility will be the new home for Stony Brook men's and women's Basketball. Image: Populous.