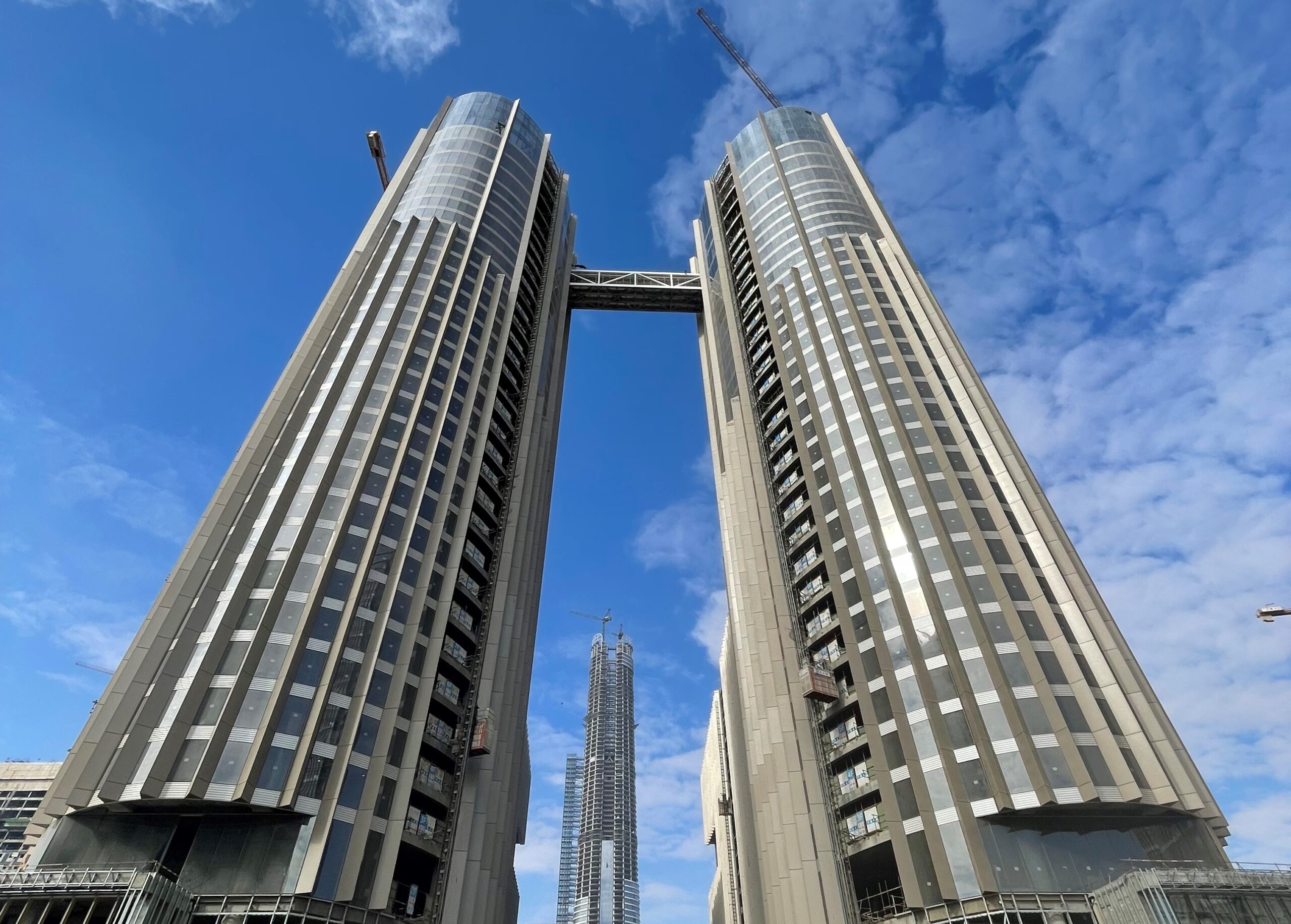 A boom in Egypt's population and an urgent need to tackle the challenges of urban congestion has led to an ambitious plan to build 21 new cities around the country. These cities form the lynchpin of a 'New Egypt' that is rapidly emerging and offers a wealth of opportunities for international investors.
Within the next 30–40 years, Egypt's population is expected to grow from 100 million to as much as 180 million, so the new cities are essential in order to provide adequate amenities, employment, housing and infrastructure. The new cities will span some 580,000 acres and accommodate 30 million inhabitants.
They will be located in the provinces of Alamein, Assiut, Aswan, Beheira, Beni Suef, Cairo, Dakahlia, Giza, Luxor, Marsa Matrouh, Minya, North Sinai, Port Said, Qalyubia and Qena, while the largest new city is the New Administrative Capital, located east of Cairo.
Here we highlight five of the most exciting cities under development:
New Administrative Capital (NAC)
Location: Cairo Governate, 45km east of Cairo
Proposed population: 6.5 million
Status: Commenced in 2015
Total area: 170,000 acres
Main features:
The new administrative and financial capital of Egypt, housing the main government departments and ministries, foreign embassies, a central business district with 20 towers in the CBD and headquarters for 30 international banks adjacent to the government district.
Home to the Iconic Tower – Africa's tallest tower with hotel, office and residential space.
Capital Park or the 'Green River' is an urban park spanning the length of the new capital at 35km (22 miles) long, aiming to be double the size of New York's Central Park.
A total of 20 residential districts (35% high density, 50% medium density, 15% low density)
Phase 1 – eight residential districts, with more than 27 developers, 25 residential projects and eight commercial projects.
NAC will be a 100% smart city.
Investment opportunities:
Residential projects being delivered by more than 30 developers
44% of all units in phase 1 have been sold
85% of Food & Beverage opportunities have been sold/leased
80% of private healthcare opportunities have been agreed
95% of retail opportunities have been secured
87% of sports facilities have been delivered
New Alamein
Location: Matrouh Governate, 237km from Cairo
Proposed population: three million
Status: Commenced 2018
Total area: 48,000 acres
Main features:
A new generation of millennium cities. A summer resort and all-year-round destination. An iconic city for the Western North Coast.
Vision being a centre for tourism, education and government.
Residential districts, 10,000 social housing units, 15 towers under construction.
Presidential palace, cabinet offices, summer parliament and embassies.
3,000 acres for logistics.
5,000 acres of light industry.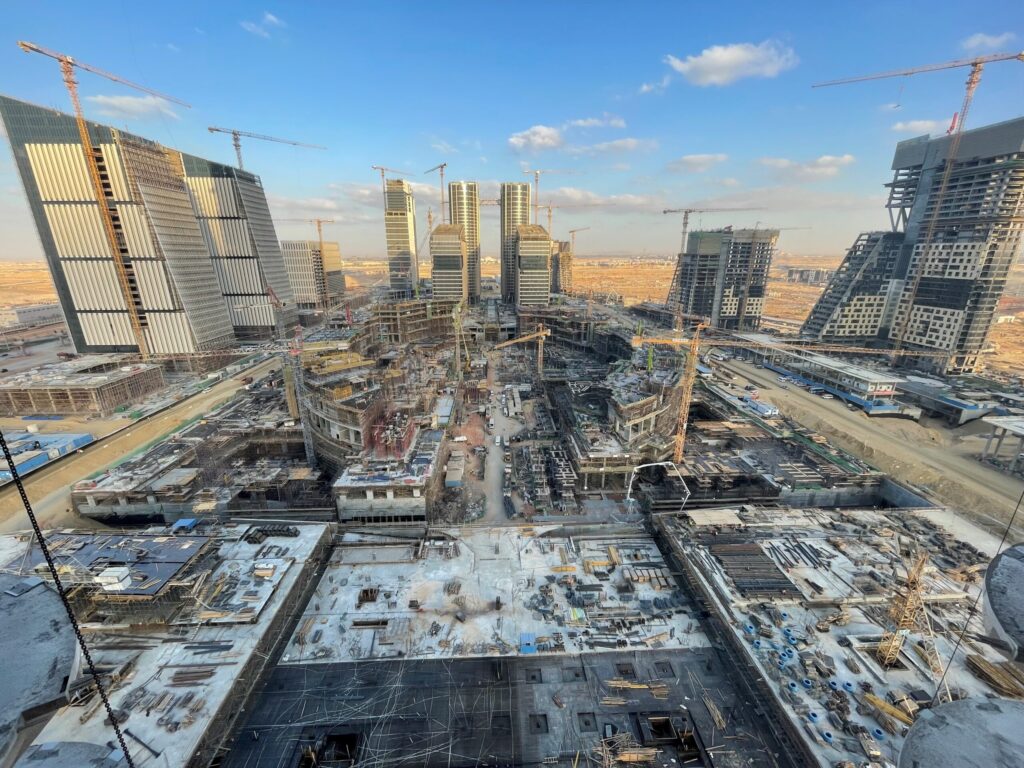 Investment opportunities:
Four residential developments
One higher education facility
Three tourism projects
33% of hotel development opportunities have been secured
New Aswan
Location: Aswan Governate, 881.9km from Cairo
Proposed population: Additional 850,000 to be added to existing population of 1.6 million
Status: Commenced 1999
Total area: 22,390 acres
Main features:
Tourism: The touristic strip project will attract investments into the city and it has a strategic location overlooking the Nile – 1,050 acres, located on the West Bank of the Nile, 6km long.
Active city: The 500-acre African Sports City. The city provides all kinds of health, sports and tourism facilities, while comprising a 2,000-acre industrial hub.
Amoun Island: 5.4 acres including luxury boutique-style hotel with 38 suites, lounge areas, private pools and a library.
Healthcare: Magdi Yacoub Center for Heart Disease and Research will serve not only local patients but also foreign patients, due to its proximity to Aswan International Airport, on a 37-acre site, with 80,000 beds.
A 2,651-acre industrial zone.
Investment opportunities:
Three residential developments
One higher education facility
One commercial opportunity
Galala City
Location: Suez Governate, in the Suez Canal Zone, the western side of the Gulf of Suez
Status: Commenced 2015
Total area: 17,000 acres
Main features:
Situated on the highest plateau in the Red Sea area between Ain Sokhna and Zafarana, 650m above sea level.
An industrial and educational hub on the western side of the Gulf of Suez.
Corniche walkway.
Galala coastal resort.
Water park.
Business district.
Olympic standard village.
Investment opportunities:
Four residential developments
One educational project
Three touristic developments
New Mansoura
Location: Governorates of Dakahlia, Kafr El Sheikh and Damietta, 130km from Cairo on the Mediterranean coast
Proposed population: Target 1 million population
Status: Commenced 2017
Total area: 5,193 acres
Main features:
15km tourist promenade (80% of Nile Corniche completed).
2km tourist marina.
15 commercial buildings including new shopping mall.
Three new public facilities including hospital and medical centres.
Investment opportunities:
Three residential developments
One commercial project
International investors and partners are being invited to launch discussions on how to support the development of the new cities via OpportunityEgypt at MIPIM 2022.
For more information and to arrange a meeting please, visit: https://opportunityegypt.com/exhibitions/