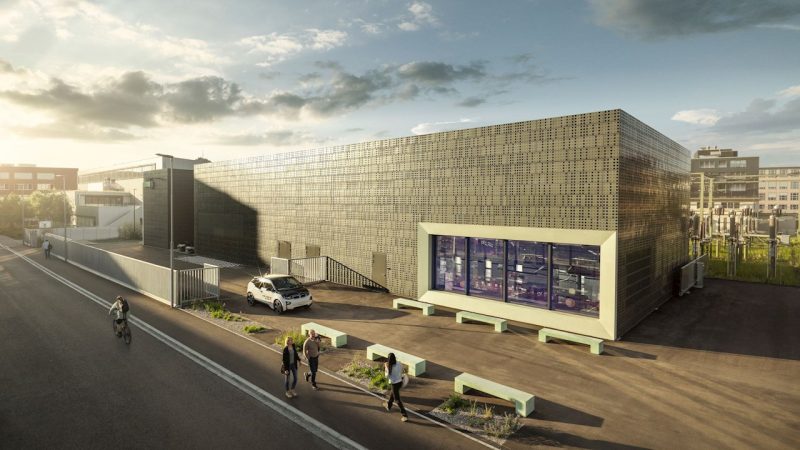 Today's smarter buildings, which interconnect digital energy monitoring and control devices, have attained levels of efficiency that were never possible before the emergence of the Internet of Things (IoTs) and scalable technology.
With ABB Ability's digital offering, the company aims to drive innovation in smart buildings and digital technologies, helping customers create safer, smarter and more sustainable businesses.
As part of this commitment, ABB Ability has expanded its digital portfolio of low-voltage devices with intelligent components connected to a common architecture, promoting the ability to 'Give Your Buildings a New Dimension' (GYBND).
This GYBND focus consists of a fully scalable portfolio of digital energy and asset management solutions for commercial and industrial buildings.
The scalability of the portfolio is the key-driver for customer value; it offers solutions for small- to medium-sized businesses that allows electrical installers, building owners, and facility and energy mangers to collect and visualise energy data both onsite and remotely.
The benefits of the GYBND portfolio are extensive. In an industrial site, managers can save up to 30% on energy and maintenance costs thanks to an improved operational performance and less downtime. Managers are also able to make better predictions of electrical installation issues and schedule proactive maintenance interventions.
All this is possible by connecting electrical protection and measuring devices in only one supervision system for the entire plant. Alerts are made when certain parts are about to fail or need replacing.
When it comes to running a business in multi-location buildings, GYBND helps building owners to allocate and aggregate consumption at all utilities by gathering data from different devices. Data is sent via the Ethernet or wireless connection for analysis in the cloud.
Old buildings suffering low performance and energy inefficiencies can benefit from a renovation, even when only a few components are connected together and integrated into an Energy Management System, such as ABB Ability Electrical Distribution Control System.
How it works
GYBND uses two proven ABB energy monitoring solutions: the CMS-700 circuit-monitoring system and the EQmatic energy analyzer, which are then integrated with the ABB Ability Electrical Distribution Control System. This system is a cloud-based platform that controls the complete solution from the medium-voltage substation to the smallest loads.
Plug-and-play devices such as energy meters, network analysers and circuit breakers can connect to the cloud-computing platform quickly and easily. CMS-700 and ABB EQmatic complete the connected portfolio, but can work as standalone solutions as well.
"[GYBND] helps drive operational efficiency and savings with ease and simplicity: a perfect fit for small commercial buildings."
These can scale down functionalities to suit any customer requirements for measurements, monitoring and reporting of all devices installed in the power distribution system.
"The 'Give Your Building a New Dimension' portfolio is revamping and digitizing buildings without replacing components," said Nicola Scarpelli, digital program manager in ABB's Smart Power business line. "It helps drive operational efficiency and savings with ease and simplicity: a perfect fit for small commercial buildings."
Operational and maintenance savings
The GYBND portfolio allows existing installations to be upgraded in just one day. With plug-and-play modules, it does not require replacement of any existing components. Moreover, it connects to the cloud in just ten minutes, reducing cabling by 60% and components for communication by 25%. It also lowers the required investment in supervision systems by 15%.
Sebastiano Paganini, global product manager for connectivity and digital solutions in ABB's Smart Buildings business line said: "This Internet-age portfolio of monitoring and controlling technologies represents a turnkey solution in electrical distribution for our customers.
"It's another brilliant idea from ABB to make any building smarter."