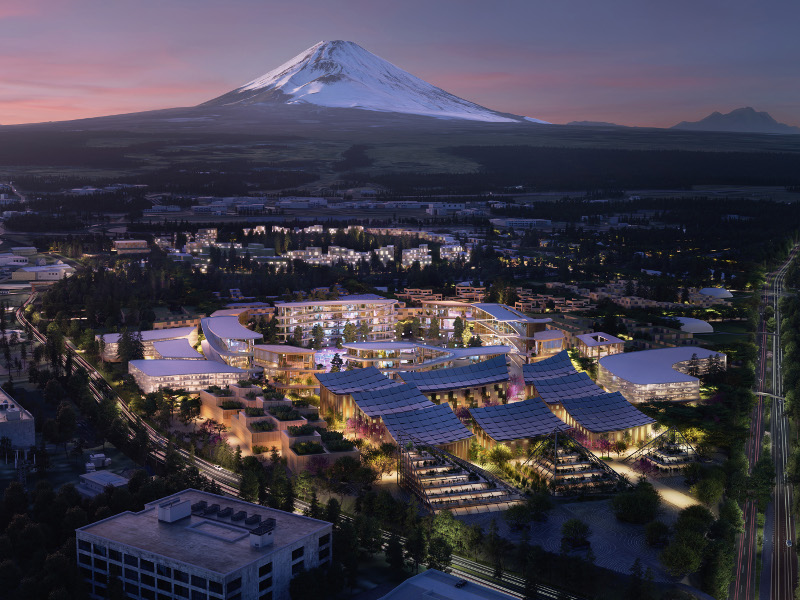 Toyota Woven City is a proposed futuristic city prototype in Japan. Credit: Toyota.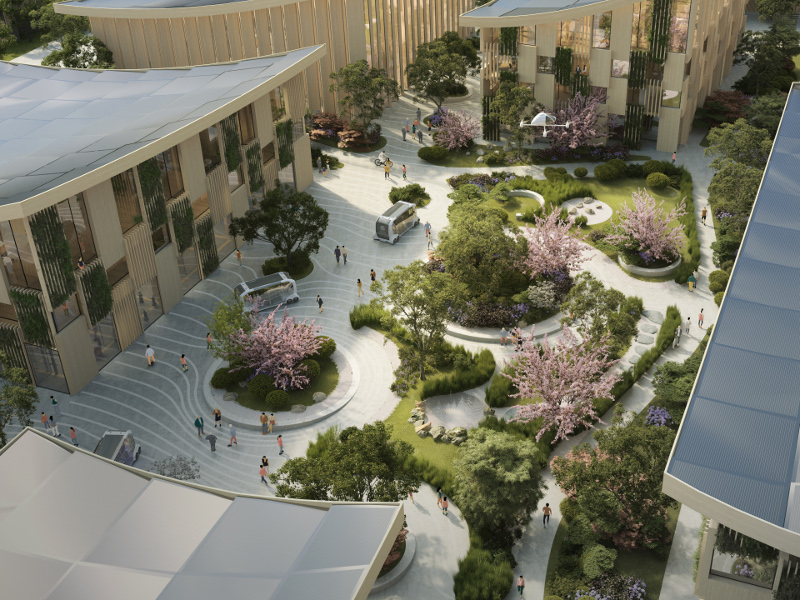 The Woven City will be designed by Danish architect Bjarke Ingels. Credit: Toyota.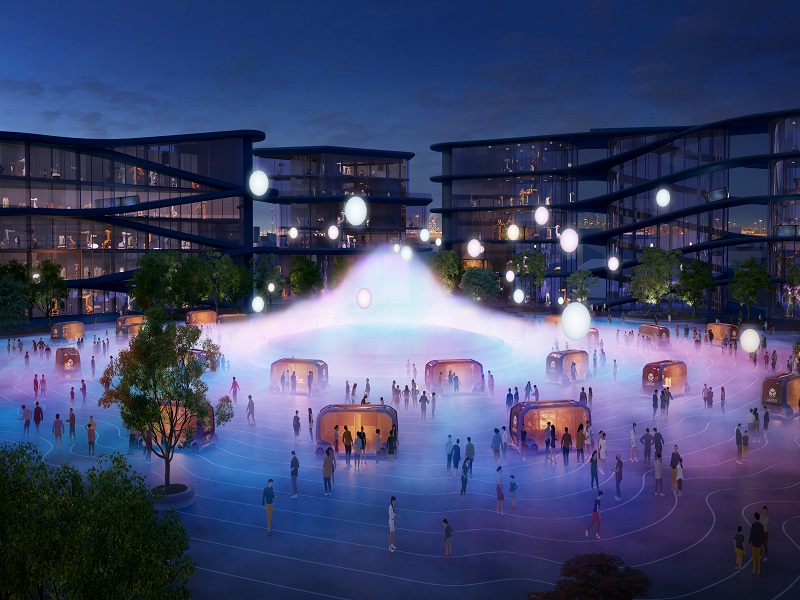 The city will use fully autonomous, zero-emission vehicles. Credit: Toyota.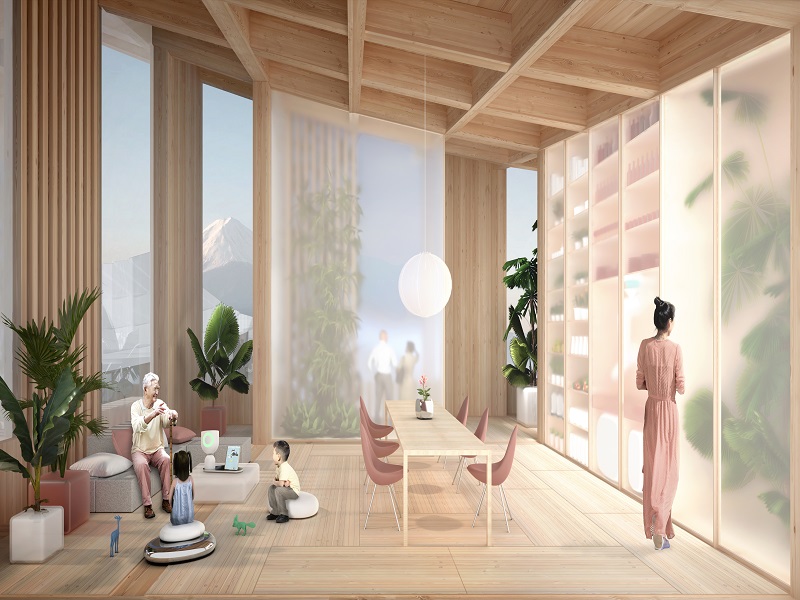 The project is expected to accommodate 2,000 residents initially. Credit: Toyota.
Toyota Motor Corporation and its mobility technology subsidiary Woven Planet broke ground for the Woven City project in February 2021.
The name of the city honours Toyota's origins as a manufacturer of automatic looms.
The Woven City will be a fully connected ecosystem powered by clean energy sources such as hydrogen fuel cells, solar energy and geothermal energy.
It is expected to serve as a 'living laboratory' for residents to test modern technology such as autonomy, personal mobility, smart homes, robotics, and AI in a real-world setting.
The smart city will house 2,000 residents, including employees of Toyota and their families, as well as local pensioners, scientists, retailers, and business partners. More residents will join the city as the project evolves.
Toyota is open to collaborating with commercial and academic partners to develop and test its technologies within the city.
To design the city, the company appointed Danish architect Bjarke Ingels, who founded the Bjarke Ingels Group. The design focuses on the aspect of human interaction, which is believed to be an integral part of the city.
Phase One construction of the city, which is scheduled for completion in the first quarter (Q1) of 2024, includes more than 12 structures that cover a total area of 50,000m².
A hydrogen refuelling station is scheduled to become operational before the Woven City opens to initial trials in 2025.
In October 2021, Woven Planet's investment arm Woven Capital invested in UPPartners' $230m venture capital fund to power the future of mobility with developing technologies.
Woven Capital is an $800m global investment fund to promote startups in the fields of connectivity, automation, AI, data analytics, and smart cities.
Location of Toyota Woven City
Woven City is being built on an area of 70.82ha at the site of Toyota Motor East Japan's Higashi-Fuji automotive plant, which was shut down after 53 years of operations in December 2020.
It is being developed at the base of Mount Fuji in the city of Susono in Shizuoka, Japan.
Toyota Woven City Street design
The masterplan includes three types of streets or lanes, each dedicated to different transportation speeds.
One of the lanes will accommodate only faster autonomous vehicles. The second type will be a recreational promenade that will support the movement of pedestrians and slow-moving vehicles such as bicycles, scooters and similar micro-mobility modes of transport, including Toyota's i-Walk.
Dedicated to pedestrians only, the third lane is proposed to be designed as a linear park and will feature flora and fauna.
The three street types will be interlinked in an organic grid pattern of 3×3 city blocks to frame courtyards. The courtyards of different scales will accommodate areas such as a plaza and a central park.
This woven module can be used to plan a city featuring different types of neighbourhoods, where each district will be linked by the three-lane traffic system.
The city will allow only fully autonomous, zero-emission vehicles such as Toyota's e-Palette on the main thoroughfares. The driverless, multipurpose e-Palette vehicle will be used for shared commute services and changeable mobile retail units.
Buildings and technology of Toyota Woven City
The buildings of the urban development will mostly be made from sustainable wood by using a combination of traditional Japanese wood joinery and the tatami module with robotic fabrication methods.
Structures for residences, retail and businesses will be made from carbon-sequestering wood and the rooftops will be installed with photovoltaic panels to produce electricity.
Smart homes in the city will be equipped with in-home robotics to assist humans in daily household activities. The fully connected residences will tap sensor-based AI technology to monitor health and automate manual work such as grocery deliveries, waste disposal, and laundry collection.
Toyota's research and development spaces rising above the Central Plaza will include laboratories focused on areas such as 3D printing, robotic construction and mobility. Office spaces will feature workstations, indoor gardens and lounge areas.
Key infrastructure, including goods delivery system 'matternet', hydrogen power and a stormwater filtration system, will remain hidden in an underground network.
The logistical facility within the city will receive items from couriers, dry cleaners, businesses, newspaper carriers, and mail. Any inbound products will be automatically collected by the delivery robots.
The city's people, buildings and vehicles will be connected, communicating via data and sensors, which will help in testing the city's connected AI technology.
The city will have a large central park and several neighbourhood parks while outdoor areas will be designed with native vegetation and hydroponics.
The Woven City is being designed in a realistic, interactive virtual space, with the help of digital twins.
Contractors involved in the project
The project is being designed by BIG, which was involved in projects such as Google's Mountain View in the US and London, UK, headquarters, and New York's 2 World Trade Center in the US.
The Woven City development is also being supported by Kaleidoscope Creative. Squint Opera provided animation services, while Mobility in Chain was selected to serve as a transportation consultant.
Atelier Ten is responsible for providing sustainable design consultancy services.
International transport planning business Mic-Hub was engaged by BIG to provide mobility strategy and mobility consultancy services for the project.
In May 2021, ENEOS and Toyota signed a collaboration agreement to build a CO₂-free hydrogen production facility and a hydrogen refuelling station to power the city.