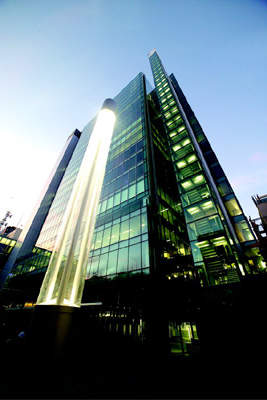 Trump Hotel Collection has unveiled plans for a 33-storey building, which will be located on Hasan Aliyev Street in the Nasimi District of Baku, Azerbaijan.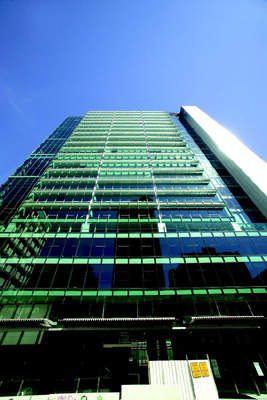 Wanda Hotels & Resorts has opened a five-star hotel Wanda Vista Kunming in Yunnan province in China.
The scheme is the first five-star Green-Star-certified project in South Australia, recognising 'Australian Excellence'. Awarded five stars in April 2006, it is also the largest Green Star development to date with more than 30,000m² of NLA over 21 storeys. The project showcases the most extensive application of passive chilled beam technology in Australia, a first for a speculative office building in the country.
The design team set out to achieve a minimum of five stars under the GBCA's rating system. The site planning aimed to maximise passive outcomes – core located to the west, low E glazing to the north and south and the atrium located to the east reducing heat loads.
CHILLED BEAM TECHNOLOGY
These features, combined with the use of chilled beam technology, underpinned the five-star GBCA process. The reduced floor-to-floor height required for chilled beams leads to a reduction in building height of approximately 10m, resulting in substantial material reductions and construction efficiencies.
Tower 1 seeks to address 'sick building syndrome' – ventilation rates are 100% greater than the Australian standard. 100% of air supply is fresh, outside air. Also, the carpets, adhesives, sealants and composite wood products have been selected to minimise off-gassing. In addition, removal of indoor pollutants from printing and photocopy areas is managed through a dedicated tenant exhaust riser.
Tower 1 achieves a reduction of CO2 emissions equivalent to approximately 50% over existing building stock.
TOWER 1 SUSTAINABILITY
Tower 1 includes AAAA-rated WCs, waterless urinals and taps with a flow restrictor achieving 2l/min. Separate water meters are fixed on major uses and linked to the BMS for leak detection, and the cooling tower designed for six cycles of concentration.
"Tower 1 seeks to address 'sick building syndrome'."
It is a speculative building with over 30% of the NLA delivered as shell-and-core for subsequent fitout: structural steel has a recycled post consumer content of 80%.
Provision is made for segregation facilities for recycling office waste within tenancies.
Tower 1 uses refrigerants and thermal insulation with Ozone Depleting Potential (ODP) of zero. The project represents a careful balance of commercial, environmental and social concerns. The Green Star Office Design tool is a model and measure of its success. The aesthetics of sustainability can be discreet.
The City Central Tower 1 office building was awarded a special commendation by the LEAF 2007 judges.