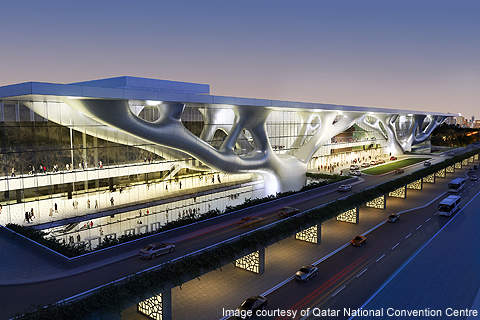 Westin Hotels & Resorts, a brand of Starwood Hotels & Resorts Worldwide, has unveiled a new public space concept with natural design elements, functional zoning and retail areas at Westin Gaslamp Quarter in San Diego, California, US.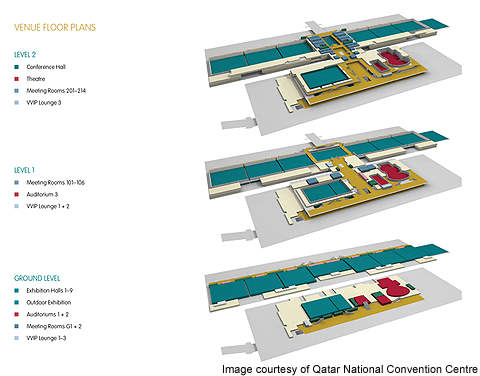 Hilton Worldwide has announced the opening of the DoubleTree by Hilton Goa-Arpora-Baga, the third DoubleTree by Hilton hotel in India.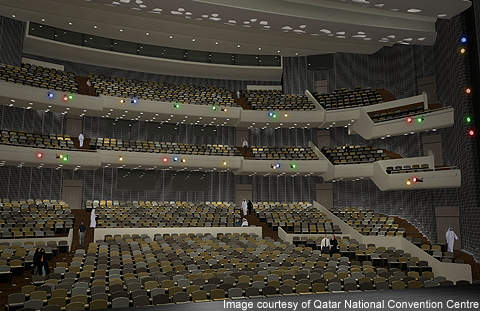 Inter IKEA, the development unit of Sweden-based budget furniture retailer IKEA, is planning to set up student residences and around 100 budget design hotels across Europe, as part of its plan to invest in long-term businesses.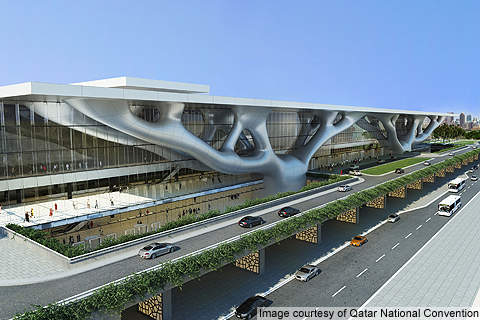 COMO Hotels and Resorts has launched an updated brand identity, under which its nine properties will keep their individual logos supported with 'by COMO'.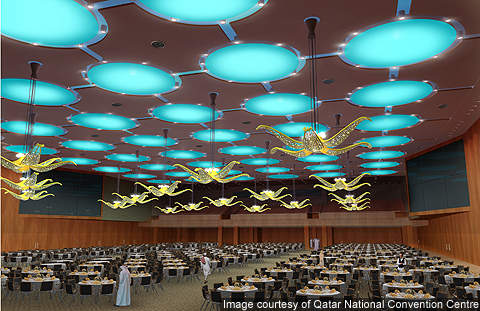 Ishraq Gulf Real Estate Holding, majority-owned by Dubai International Capital (DIC), and InterContinental Hotels Group (IHG) have opened the first Holiday Inn Express hotel in Bahrain.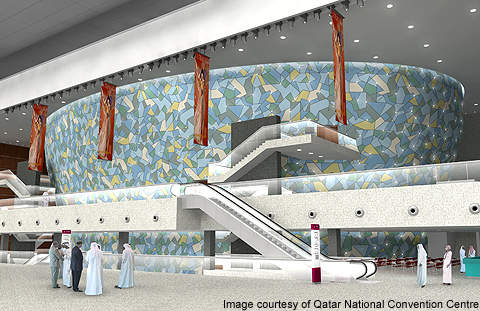 Bellagio, a wholly-owned subsidiary of MGM Resorts International, is set to invest $40m to renovate all of the rooms and suites in the resort's Spa Tower in Las Vegas.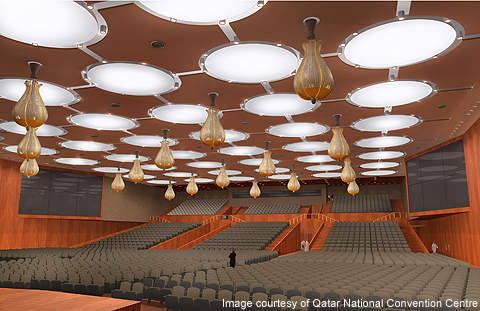 Renaissance Hotels, a brand of American diversified hospitality company Marriott International, has opened the 212-room Renaissance Istanbul Bosphorus Hotel in Turkey under a franchise agreement with Polat Holding.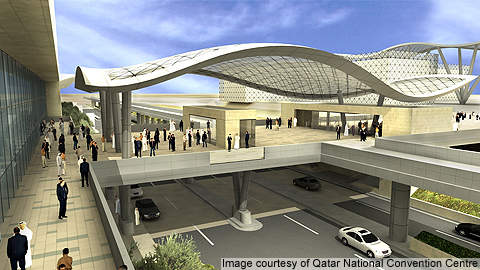 Greenwood Energy is set to install a second combined heat and power plant (CHP) for Millennium Hotel and Resorts in New York City, US.
The Qatar National Convention Centre (QNCC) will be a new landmark building and the largest of its kind in the Middle East when opened in 2011. The convention centre is being built in Doha as part of the Qatar Foundation Education City. Qatar Foundation is a non-profit organisation founded by Emir of the State of Qatar Sheikh Hamad Bin Khalifa Al-Thani in 1995. The 14km² Educational City will have about 30 institutions including six American University branches, schools, and medical and research centres.
Conceptual design of the QNCC was provided by Yamasaki Architects and RHWL, based on a design conceived by Arata Isozaki. The convention centre will have advanced solutions and form a benchmark in international venue design. Apart from exhibitions and conferences, the convention centre will host local and international music and arts festivals, and international events such as boat and motor shows.
Design on the QNCC started in 2006 and was completed in the first quarter of 2009. The 177,000m² convention centre development is estimated to cost $1.2bn upon completion.
Qatar National Convention Centre design
The convention centre will be a six-storey structure with a basement measuring about 250m long and 110m wide. The iconic design of the building will be a huge organic structure resembling two intertwined trees in the main façade. It represents Sidra Tree, a beloved and multifaceted icon in Qatari culture and the emblem of the Qatar Foundation. The tree is a beacon of learning and comfort in the desert, a shady haven for poets and scholars who gather beneath its branches to share knowledge.
The tree structure will act as the main entrance and also support the external canopy of the building.
Structure/construction
"The convention centre will be a six-storey structure with a basement measuring about 250m long and 110m wide."
The building structure was constructed upside down from roof deck to the foundations using Macalloy bars to reduce costs. The 250m-long organic Sidra Tree metal structures were fabricated in Malaysia and shipped for assembly to Doha. The concrete roof deck of the building will be a 40m-long and 30m-wide structure supported by the tree structures.
The steel tree structures grow from two concrete bases along the façade and divide into four branches. They are made with structural core of octagonal tubes. The iconic Sidra Tree branch façade will change its colour daily due to six undercoats.
Qatar National Convention Centre facilities
The National Convention Centre will have 40,000m² of exhibition space, which can be partitioned into nine halls and 10,000 seats, a 2,300-seat theatre and a 4,000-seat conference hall. It will have three tiered auditoriums with a total of ten conference and performance venues and 57 meeting rooms. The centre will have exhibition foyers, VIP lounges, hospitality suites, registration desks, and business centre and media rooms to support 7,000 delegates. The other features include five-star international in-house catering facilities and undercover multi-level parking spaces for 3,200 cars, 43 coaches and 59 taxis.
The technical features of QNCC include wireless conference management system, colour LED lighting in the exhibition halls, fibre optic connections, LCD screens in the meeting rooms, 35,000m² of mobile rigging grids, Radio Frequency Identification Device (RFID) systems for tracking of building assets and delegates, and IP telephony and television.
Materials
The convention centre will have a built-up area of 150,000m² using about 60,000m² reinforced concrete and 90,000m² of structural steel. The interior wall finishes of the QNCC will be installed with Italian marble. The meeting rooms will be furnished with ilboca teak and foyers will be timber panelled. The auditoriums will have Italian leather seating. The theatres will be designed with leather mosaic feature walls. Glass façade will be clad the building.
Sustainability
The Qatar Convention Centre will have solar panels installed on the 3,700m² roof area, which will contribute 12.5% of the building's total electrical consumption.
"The Qatar Convention Centre will have solar panels installed on the 3,700m² roof."
The other resource-saving features will include water-efficient fixtures, occupancy sensors, carbon dioxide monitors, LED lighting and sustainable air-volume systems.
The structure is being built to the standards of the US Green Building Council's Leadership in Energy and Environment Design (LEED) – the first of its type in the region – and is seeking a Gold Rating.
Contractors
In May 2006, a $615m contract to design and build the main building of the QNCC was awarded to BAYTUR Insaat Taahhüt. Victor Buyck Steel Construction was awarded the Sidra Tree construction contract and KEO International Consultants the project management contract. Buro Happold is the design consultant of the tree structure. Halcrow International Partnership is the structural consultant. In November 2007 AEG Ogden was contracted to operate the QNCC.