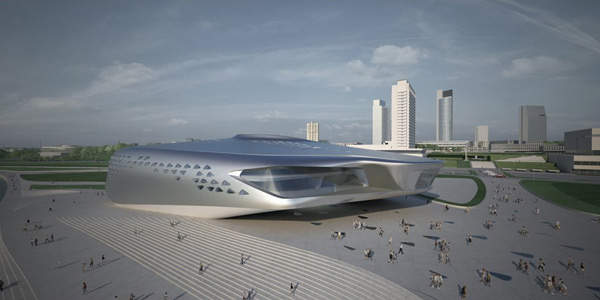 Fortune Park Hotels, a hospitality subsidiary of ITC, has opened a new hotel, My Fortune, Bengaluru in Karnataka, expanding its footprint across the Indian market.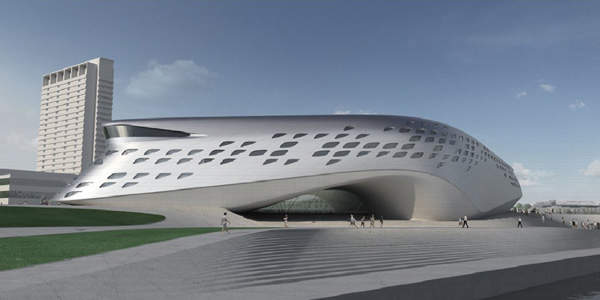 Starwood Hotels & Resorts' Four Points by Sheraton brand is all set to debut in Indonesia, marking Starwood's entry onto the island of Sulawesi.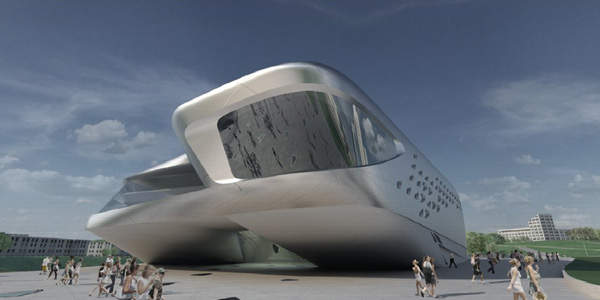 Pan Pacific Hotels Group, a wholly-owned subsidiary of Singapore-based hotel and property company UOL Group, has signed a management agreement with Gagasan Langkawi to open the 262-room PARKROYAL Langkawi Resort in Malaysia.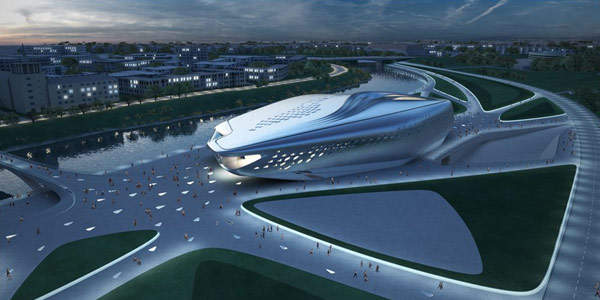 Noble House Hotels & Resorts, a US-based hospitality group, has expanded its portfolio globally by taking over management operations at the Belize Ocean Club & Resort, located on Maya Beach, Placencia, Belize.
Home to more than half a million people, Vilnius is Lithuania's capital and largest city. In 2009, the city was selected European Capital of Culture. The European Union gives this designation to certain cities for a year, enabling them to showcase their cultural assets, transform their cultural bases and improve the way the world perceives them.
The Vilnius government is determined to put the city on the world's cultural map. Founded in 1320, the city already features an impressive architectural heritage and history of art patronage. Now Vilnius has focused on increasing its contemporary cultural offerings. The transformation plans included building the proposed futuristic-looking Guggenheim Hermitage Museum, designed by 2004 Pritzker Prize-winning architect Zaha Hadid. The plans were, however, abandoned due to the financial burden and long-term commitment of Vilnius. In January 2011, a study was initiated to find out the possibilities to build the Guggenheim museum in Helsinki, Finland.
INTERNATIONAL DESIGN COMPETITION
In April 2008, Zaha Hadid Architects won an international competition to design this art museum and cultural centre.
Hadid's concept bested the submissions of finalists Daniel Libeskind of Studio Daniel Libeskind and Massimiliano Fuksas of Studio Fuksas. The six-member jury included Lithuanian Prime Minister Gediminas Kirkilas, Guggenheim Director Thomas Krens and Hermitage Director Mikhail Piotrovsky.
A feasibility study in 2008 examined various impacts of the project on the site and the local economy. The museum was planned to be opened in 2011. It was planned to house a permanent collection of avant-garde works, particularly by two Lithuanian artists who came to prominence in New York City: Jonas Mekas, a filmmaker who has specialised in 'diarist cinema' and who established the Anthology Film Archives in New York, and Jurgis (George) Maciunas (1931-1978), founder of the 1960s art movement Fluxus. Both men blurred distinctions between art and life.
The museum was also planned to present exhibitions of new media art and parts of the Anthology Film Archives, as well as pieces from the collections of the New York-based Solomon R Guggenheim Foundation and the St Petersburg-based State Hermitage Museum.
By some estimates, building the museum would have cost up to 170 million Lithuanian litai (approximately €49m).
Occupying a large, public area near the banks of the Neris River, the museum would have been centrally located between the old and new centres of Vilnius. In contrast to nearby rectilinear skyscrapers, the museum would have stretched out horizontally, featuring curvilinear forms.
ZAHA HADID
Born in Iraq in 1950, Hadid is a London-based architect known for attention-getting, amorphous, fluid shapes that evoke science fiction imagery, rather than referencing earlier architectural periods.
Architecture critic Witold Rybcynzki has called her designs unprogrammatic and has written, "This architecture is not a response to functional requirements, or construction methods, or site constraints, but seems driven, instead, by images of 'The Future': streamlined shapes, free-flowing forms, silhouettes that suggest an intergalactic space station."
GUGGENHEIM MUSEUM DESIGN
The sculptural design for the Vilnius museum was in the same vein and has prompted comparisons to a UFO, an aerodynamic vehicle, a motorboat, an inverted high heel, a whale and a slug.
"The museum would have presented exhibitions of new media art and parts of the Anthology Film Archives."
The metallic skin and the strong geometry of the windows (a combination of triangles and parallelograms) lent a decidedly futuristic feel to the museum concept. Indeed, the firm said that the design 'pointed towards a future architectural language' and embraced the 'latest digital design technology and digital fabrication methods'.
Hadid has won many international competitions, but few of her designs have been built. For instance, her proposed addition to the Louvre in Paris did not win the 2005 competition.
Other Hadid museum designs include the soon-to-be-built Eli and Edythe Broad Museum at Michigan State University (US); the completed Ordrupgaard Museum Extension (Charlottenlund, Denmark); the Riverside Museum (currently under construction in Glasgow, Scotland); and the completed Rosenthal Center for Contemporary Art in Cincinnati, Ohio (US).