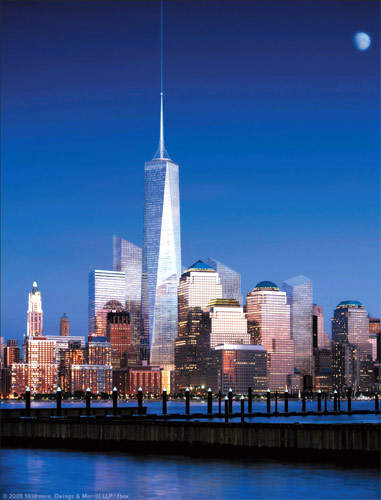 Hoteles City Express, S.A.B. de C.V. has opened City Express Zamora in Mexico.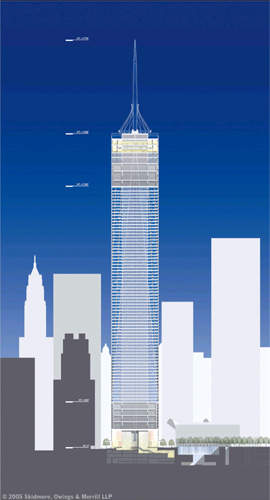 IHG (InterContinental Hotels Group) has launched virtual reality experience through a strategic partnership with HTC Corporation (HTC), which provides smart mobile and virtual reality (VR) technologies.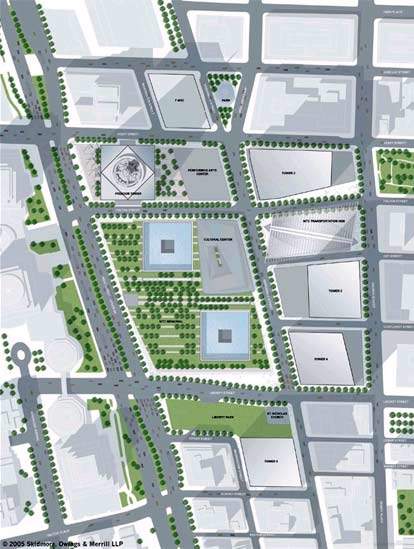 Marriott International's Sheraton Hotels & Resorts has officially opened Sheraton Grand London Park Lane, following a multi-million pound renovation.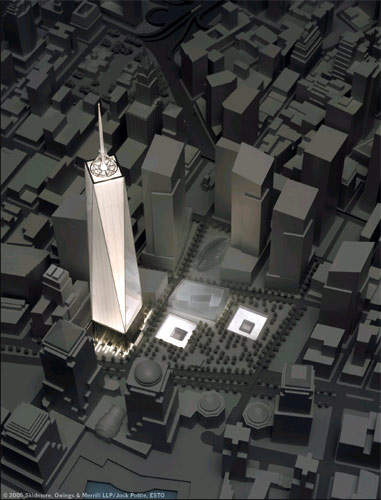 sbe, a Los Angeles-based lifestyle hospitality company, has opened SLS Brickell, its second SLS Miami hotel.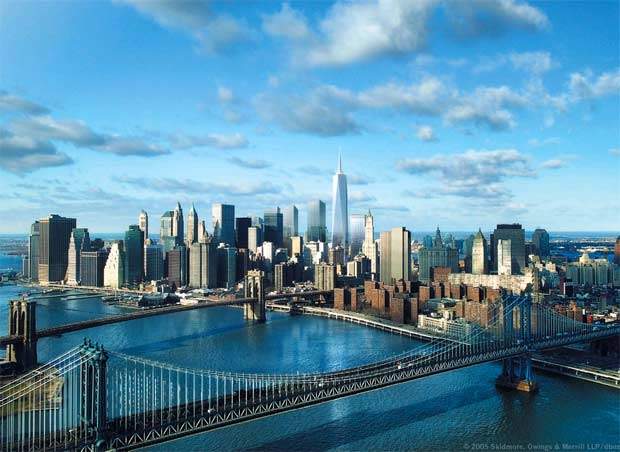 Preferred Hotels & Resorts, a provider of sales, marketing and distribution services to independent luxury hotels, has expanded its Middle East portfolio with the addition of two new five-star hotels in the Kingdom of Saudi Arabia and another five-star hotel in the Kingdom of Bahrain.
3D modelling software has proved vital for Manhattan's Freedom Tower. It has been pivotal in terms of coordinating plans, applying changes and speeding up decision-making. While New York's most high-profile building site has already enjoyed its groundbreaking ceremony, designers behind the scenes continue to break new ground in other ways.
Architect Skidmore Owings & Merrill (SOM) is making great strides in the use of Building Information Modelling (BIM), implementing 3D design software and sharing the data produced with its construction partners.
BUILDING INFORMATION MODELLING
However, BIM is more than just a fancy design tool. Not only can users design in 3D, they can also hold project information and documentation in one central 3D model so that changes can be coordinated. Say you went to an interior elevation on a sheet of drawings and moved the door over by 2ft, the plan, corresponding elevations, schedules and so on would all be coordinated instantly, regardless of which sheets they were on.
"Building information modelling is more than just a fancy design tool."
This is a process that SOM pioneered in the late 1980s, when it devised its own 3D modelling programme, Architectural Engineering System (AES). At the time processing capabilities were inadequate and costs prohibitive, so SOM turned to AutoCAD, though not before it had published a paper, entitled 'Reality before Reality', confirming its preference for a 3D-based system.
According to the 1989 paper: 'The AES software constructs a full 3D model of all the components of a building, including structural and building services systems. In this way, the building is in effect built and analysed within the computer before it is built in reality.'
REVIT MAKES ITS MARK
A number of commercial 3D modelling systems have emerged in recent years, and SOM's designers were keen to use the new technology. The firm selected Revit because of its ease of use, associative views, scheduling capabilities and integration with other products, such as AutoCAD.
SOM first used AutoDesk's Revit Building package on smaller projects, either particular elements or entire schools and hospitals. When SOM won the bid to design Freedom Tower, its designers opted to test Revit on one portion of the project, namely the substrata.
This element alone took up eleven storeys, including below-grade infrastructure and shopping facilities, as well as access to public transport and the World Financial Center. All this is criss-crossed by subway tunnels, plus existing water and power conduits.
"Revit's approach makes a lot of sense to architects – it understands the way they think."
This was where Revit made an immediate impact. Users found that with the 3D model they could go into their complex design in an intuitive, easy-to-learn manner. They were quick to pick up on how to operate the software, says the firm's digital design director Paul Seletsky. 'We gave them introductory courses, but architects used Revit right off the bat and required very little training,' he says. 'Its approach makes a lot of sense to architects – it understands the way they think.'
DESIGN FREEDOM
Architects, along with the project's structural and mechanical engineers, were also able to work from elements of one model instead of separate documents. This represented a significant shift in the design process, explains Seletsky: 'In the past, architects worked on individual assignments where they used CAD to draft documents, which would then be assembled. Now, they can model building components which have direct links to their actual characteristics. By using BIM, architects are responsible for assembling parts of a single structure, simulating their ideas in three dimensions, as in real life.'
So, rather than working on 2D drawings, which will only later be turned into a 3D model, designers are able to see exactly how a structure is affected as they go along. At a recent press briefing in London, AutoDesk showed a slide of a lamppost sticking out of a building that had been constructed around it, an example of what happens when designers are not able to coordinate.
Following their use of Revit to prevent these kinds of problems in the substrata, SOM's planners encouraged their employers to use the software elsewhere in the project. First came the lower and main core, followed by the tower's structure, enclosure, cable net, and Mechanical, Electrical and Plumbing (MEP) systems.
COVERING ALL BASES
When SOM began using Revit for the design of the main core, the firm invited the software supplier to examine the results and, effectively, become part of the project team. 'It was important to have the software developer involved, as key information had to be delivered,' says Seletsky.
"By using BIM, architects are responsible for assembling parts of a single structure, simulating their ideas in three dimensions, as in real life."
For the tower's interior, SOM and its partners have used Revit to coordinate the plans of architects, utilities providers and lighting consultants. The software allows them to make quicker decisions based on analysis of footflow or the play of light and shadow.
'Of course, we can already analyse lighting and pedestrian throughput in a building using specialised software,' says Seletsky, 'but with Revit we can apply those programs in one place and apply changes in a shorter period of time.'
An even more significant change involved relocating the footprint of the tower. Originally, Daniel Libeskind's masterplan of the area called for a design incorporated into the surrounding street grid. More recently, though, the New York City Police Department demanded that the outer walls of the building be moved further back from the surrounding streets. This requirement allowed architect David Childs to change the tower's shape from a parallelogram to a square, something SOM's team again quickly modelled using Revit.
BOOSTING EFFICIENCY
Meanwhile, productivity can be improved by bringing design and construction closer together, according to Phil Bernstein, vice president of Autodesk's building services division, himself a trained architect: 'We're focusing on why we can't drive the construction sector efficiently when we are so busy. The recent technical revolution has yet to hit our industry.'
AutoDesk has found that other markets such as car manufacturing have driven down costs by allowing partners to work together seamlessly. Bernstein believes architects, construction firms and other industry players should follow suit.
To this end, the software provider is promoting the use of Revit alongside its online collaboration service, Buzzsaw, a system that allows firms to share access to documents such as building plans.
"When David Childs changed the tower's shape from a parallelogram to a square, SOM's team quickly modelled it using Revit."
SOM itself has used the service since 1999, and applied it again to the Freedom Tower project, along with its partners: structural engineer WSP / Canto Seinuk Group (CSP), MEP engineer Jaros Baum & Bolles and construction manager Tishmann Construction.
Although Buzzsaw is an internet-based system, everyone involved with the design side of the project has had to install Revit on their desktops, albeit with varying degrees of functionality.
'Not everyone needs the full system, while others should only have limited access,' explains Seletsky. 'People may be working on-site or in remote locations where security can be an issue. Narrow internet access precludes many from wanting every single document available.'
Ensuring that SOM's partners were up to speed with Buzzsaw was never a problem, he adds: 'We gave them some initial help, but really it's as easy to use as email.' Feedback from SOM's partners has been just as positive. Charles Guerro, vice president at WSP, agrees that Revit offers a number of benefits in terms of coordination: '(It) allowed us to quickly address issues not readily apparent with a traditional 2D approach.'
LAYING THE FOUNDATIONS
CSG used Revit and AutoCAD to model the tower's foundations, buttress slabs, core walls and columns on the original designs. The firm is now using another version of the 3D software, Revit Structure, to create new design and construction documents.
"AutoDesk is convinced that the use of BIM delivered much greater efficiency to the Freedom Tower project."
JB&B is also using Revit to develop its own content, while Tishman exports data from the software to Excel to create quantity take-offs and verify results received via traditional methods.
AutoDesk is convinced that the use of BIM delivered much greater efficiency to the Freedom Tower project – though only once users took onboard the fundamental changes to working practices required to reap the maximum benefits, adds Bernstein.
'SOM learned that by visualising the project as it would be constructed – and not just as (it would be) drawn – it could check interference and ensure that it coordinated with the extended project team more easily. This required a process change; it is no longer just a building process but a community process as well.'
In this way, AutoDesk has used feedback from the project to improve this area of Revit, targeting those firms that lack the clout to get the software provider onboard. 'Multi-user workflow has been refined and is now virtually seamless for large teams and large projects,' says Bernstein. 'Consequently, Revit is more able to support large or high-rise buildings than it was several releases ago.'
For Freedom Tower, it was a question of worksharing, but in the future Bernstein sees another group embracing BIM: clients. Increasingly demanding clients will want the flexibility to make short-term changes and a better understanding of what it is they are buying, especially as the environmental impact of buildings becomes more of a priority.
'You need to understand the impact of a building before you construct it, so there's more demand for information that takes account of costs and impact,' explains Bernstein. 'With BIM this kind of information is at your fingertips.'