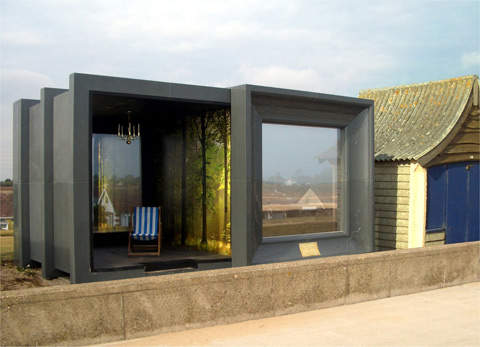 Choice Hotels International (CHI), a Maryland-based hotel company that franchises nearly 6,200 hotels in the US and in over 30 other countries, has unveiled a new division, SkyTouch Technology, to develop and market cloud-based technology products for the hotel industry.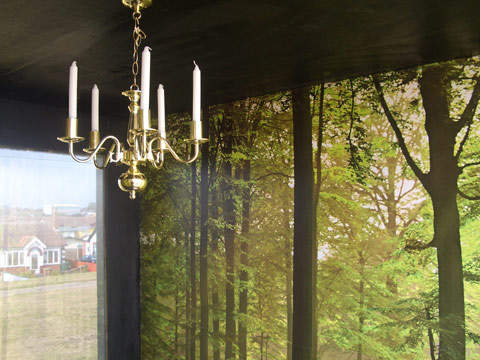 Travellers are increasingly using mobile devices for browsing information and hotel booking across the globe, according to the latest data on global browsing and booking trends by Small Luxury Hotels of the World (SLH).
The Eyes Wide sHut beach hut was unveiled as part of the Bathing Beauties Festival in Mablethorpe, Lincolnshire. The challenge was to 'reimagine the beach hut for the 21st century', with the aim of producing a linear gallery of dramatic new seaside architecture for a ten-mile stretch of the Lincolnshire coast between Mablethorpe and Chapel St Leonards, UK. This highly innovative approach to coastal regeneration is part of a wider environmental improvement scheme led by Lincolnshire County Council with East Lindsey District Council and local parish councils.
21st-century beach hut
Eyes Wide sHut features two ornate picture frames, one to the front and one to the rear. These frames carry floor-to-ceiling mirrored panels reflecting the view of the beach to the front and of the town to the rear, as if someone had taken a picture and put it in the frame. The mirrors are two-way mirrors so that from the inside there is a perfectly transparent and unobstructed view, but from the outside it is reflective leaving passers-by wondering what is going on inside.
The internal walls are clad with a full-height, full-width graphic of a forest clearing: An escape from the hot beach into a quiet, cool woodland, with the big windows at either end allowing a voyeuristic peep out into the real world.
The mirrored front frame of the beach hut slides to the side, completely opening up the front of the hut, and in doing so, shelters the space next to the hut from the wind, creating a private garden whilst retaining a view of the beach and the impressive coastline. The main body of the hut, as well as the front and rear frames, are constructed from glass fibre-reinforced plastic (GRP) and comprise eight identical components made from one mould. GRP is a low-maintenance colourfast material that will resist the challenges this exposed seaside location presents.