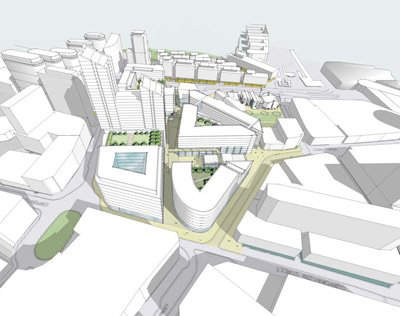 Nakheel and RIU Hotels and Resorts have formed a partnership to construct a beachfront resort at Deira Islands in Dubai.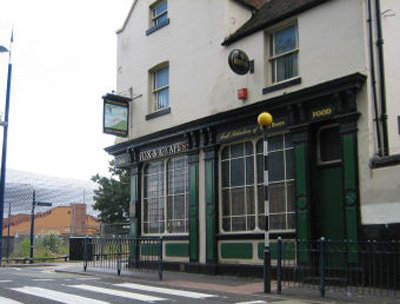 Hospitality provider Hilton Worldwide has opened DoubleTree in Lafayette, Louisiana, which underwent a $12m renovation.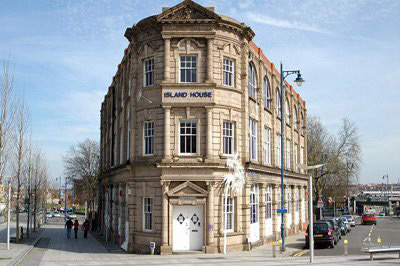 Hong Kong-based New World Development (NWD) has announced the sale of three hotels to a joint venture with the Abu Dhabi Investment Authority (ADIA) for HK$18.5bn ($2.4bn).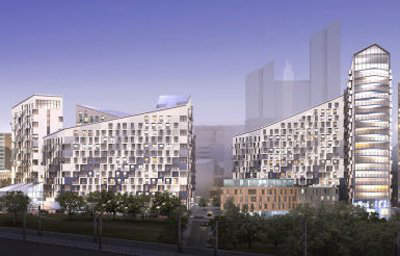 Group Germain Hotels has opened a new, 160-room Alt Hotel in the Sports, Hospitality and Entertainment District (SHED) in Winnipeg, Canada.

US-based hotel and leisure firm Starwood Hotels & Resorts Worldwide announced it is exploring strategic and financial alternatives to enhance its share value.
The City Park Gate project is situated in the Eastside area of Birmingham. The area is a 5.75-acre (2.30ha), brownfield development site and is planned to become a mixed-use development with over 40,000m² of residential apartments, 250,000ft² of commercial and office accommodation and 105,000ft² of retail space including a well-known supermarket (60,000ft²).
The £100m development is being closely monitored by Birmingham City Council as they are keen that the area is redeveloped to fit in with their vision of a regenerated city-based community with high-quality, affordable living and working environments. But the economic downturn may now delay the project for several years.
"The City Park Gate project is situated in the Eastside area of Birmingham."
The development is set to include 844 new apartments and when eventually built will form one of the most prestigious housing developments in the city. Of these homes, 152 will be affordable homes provided through a housing association. The development is being designed by MAKE Architects and the developer is Countryside Properties.
City Park Gate location
The City Park Gate development is on a prominent site alongside Moor Street Queensway, Birmingham Moor Street Station and a short distance from the new Bull Ring Shopping Centre (opened in 2003 as the largest retail complex redevelopment in Europe). A listed building called 'Island House', which was built in 1912, will stand in the centre of the development.
The site for City Park Gate was formerly occupied by Masshouse Circus, a road flyover intersection which was demolished in 2000. The site was then divided into two phases. Phase one was under the Masshouse name and is due to be developed into a high-rise mixed-use development by David McLean; it is being designed by architect Ted Cullinan. Phase two will be developed as City Park Gate.
Birmingham development
The site was to be the site of a new city public library designed by Lord Richard Rogers along with a mixed use scheme but these plans were dropped in 2004. Countryside Properties and Quintain submitted a planning application to the city council in the final quarter of 2005. The new proposals received planning permission in May 2007 and construction was originally expected to begin in early 2008 and be completed by 2011.
However, although the planning permission has been passed, actual development work may not begin for several years until the economic slump has passed.
Director of planning and regeneration Clive Dutton said: "This is a significant milestone for the city centre fringe of Eastside and a real fillip for the city in these challenging economic times. This is about the long term. We now have a major development which is oven ready for the future."
Dutton said that he was not worried that the build has been delayed but did admit that the planning committee was keen to give the two glass-fronted eight-storey tower blocks the go-ahead to encourage investment in the city during a difficult time.
"The City Park Gate project will be a major gateway to the Eastside development project."
The proposals also include the refurbishment of the Grade II listed Fox and Grapes public house and Island House. The City Park Gate project will be a major gateway to the Eastside development project, which is a ten-year £6bn master plan to create a new cultural and learning quarter for Birmingham.
The creation of a southern gateway provides the vital connection between the bus station, Moore Street Station and the Bull Ring with the Eastside district beyond City Park Gate.
The forming of a new northern pedestrian gateway will provide a link from the new city park to Martineau Galleries.
Architect proposals
The proposals by MAKE Architects were lead by locally born Ken Shuttleworth. MAKE also designed the Cube, which made up the final element of Birmingham's iconic Mailbox office space and retail development.
The design covers 1,000,000ft² with office space occupying 250,000ft². The office space development at Number 1 City Park Gate will cover eight levels, while Number 2 will cover six levels in what is being described as Birmingham's new learning technology and heritage quarter.
The tallest building will be 85m and there will be two public open spaces called Island Place and Freeman Place.
The construction has been divided into phases and subphases. Phase one is in the centre of the development and consists of three buildings around a courtyard. Phase 1a addresses the Fox and Grapes public house which will be retained as a listed building.
Phase two is adjacent to Moor Street Station and consists of one large building with numerous setbacks. Phase 2a is a small 10m building with retail units facing onto Freeman Place.
Phase three consists of the construction of two new buildings, one of them the largest in the whole development, as well as the extension onto Island House with a roof garden.
"The City Park Gate development is on a prominent site alongside Moor Street Queensway, Birmingham."
The large building will follow the boundary of the site along Masshouse Lane to Moor Street Queensway with a sloping roof. Within its courtyard will be a building containing retail units. In addition, there will be a supermarket and space for a hotel. There will also be an underground car park with access from both ends of the development.
Archaeological excavations revealed the foundations and walls of Victorian cellars which had been filled with medieval soil.
City Park Gate contractors
Companies involved in the development include: Sir Robert McAlpine Ltd, CB Richard Ellis Ltd, Buro Happold, SKM Anthony Hunts, Arup, Cundall Johnston and Partners LLP [Cundall], Edward Hutchison Landscape Architects, Charles Funke Associates, Lighting Design Partnership International, Warringtonfire, Montagu Evans LLP, AYH PLC and FPD Savills.