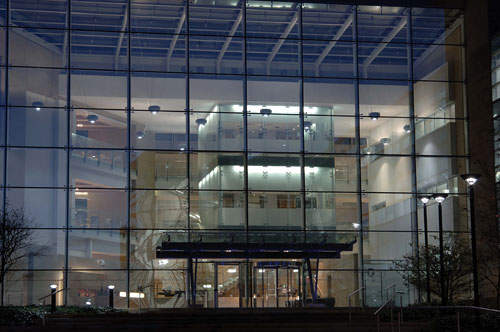 US-based resort operator Canyon Ranch has announced the development of its first-ever international destination, Canyon Ranch Wellness Resort at Kaplankaya.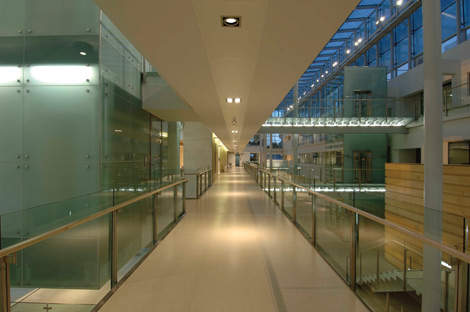 Starwood Hotels & Resorts Worldwide has opened its 251-room Sheraton Dubrovnik Riviera Hotel in southern Croatia's Dalmatian Coast.
Alderley Park was purchased by ICI (Imperial Chemical Industries) in 1950, with an aim to attract leading scientists creating a research site for the pharmaceutical business. The research and development laboratories officially opened in 1957 after the commencement of construction in 1955.
"AstraZeneca invested more than £70m for laboratories and office accommodation at its major research and development site."
The area covered by Alderley Park is 400 acres, of which three-quarters of the land is covered with farms, woods and water.
AstraZeneca invested more than £70m for laboratories and office accommodation at its major research and development site in 2001.
A £27m Safety Assessment laboratory for drug safety testing at Alderley Park was completed in 2003.
The company invested £60.9m for a cancer research building, its largest single investment, at Alderley Park in 2006.
AstraZeneca's requirement was for the provision of 20,000m² of multidisciplinary laboratories housing 260 cancer research scientists. This was to include a glazed circulation 'street' to link with the existing facilities, promote interaction and provide a focus for the research community.
Alderley Park celebrated its 50th anniversary in April 2007. The Royal Society of Chemistry (RSC) awarded the Alderley Park facility with Chemical Landmark status in September 2008.
A new four storey, research and development building is being constructed at the site, previously occupied by other buildings. The £45m building design contract was awarded to Mott MacDonald in 2009.
The building will house pre-clinical imaging facility and research laboratories for developing cancer and heart disease drugs.
Gert Wingårdh redevelopment plans
The cancer research building was the latest stage of a phased £240m site redevelopment master planned by Swedish architect Gert Wingårdh in 2000.
Occupying a prominent position in a former car park, the building had to comply with strict local authority restrictions to protect the Cheshire parkland setting. This in turn reduced floor-to-floor heights, which impacted severely on the engineering services.
The research building is organised as two five-storey laboratory blocks linking onto a roof glazed street in a classic 'spine and rib' configuration. There is a new main entrance and a reception between the two blocks.
The glazed street incorporates a basement services spine and the roof is structurally separated from and integrated with an existing office block which is parallel to the street.
Office and laboratory design at Alderley Park
The street and the refurbished offices are a single compartment while the laboratories are separate compartments. This allows the street to be as open as possible and allow a variety of meeting rooms and other interaction areas within it.
"AstraZeneca's requirement was for provision of 20,000m² of multidisciplinary laboratories housing 260 cancer research scientists."
The street itself has the same stone floor finish that is used externally for elevations and the plaza. The upper level circulation galleries are in a matching colour and tone of terrazzo.
The laboratory blocks and their rooms are presented as a stone-faced monolith. Glazing and louvres are organised as a curtain wall plane set in front of the stone box. The solidity of the stone is emphasised by the corner slot windows set back from the stone face.
Chemistry laboratories are located on the top floor of the laboratory wings, which have a studio like atmosphere due to the absence of suspended ceilings.
Adjacent write-up areas are separated from the laboratories by a glass wall, minimising the visual disruption of the space. The fume cupboards have been specially developed for a high degree of flexibility, with easily reconfigured internal dividers and height adjustable work surfaces.
AstraZeneca's investment on the facility from 1999 to 2006 neared £1bn. It included a £58m investment for a centre for Advanced Lead Discovery and a £16m investment for enhancing early discovery and safety assessment work.
Contractors involved in AstraZeneca's Alderley Park research site
The building was designed and constructed via an alliancing system. Morgan Sindall was the building architect. Roger Stephenson Architects was responsible for the entrance and linking spine components.
AMEC was the structural engineer, Faithful & Gould was the quantity surveyor, and Shepherd Engineering Services provided the building services. Thermal insulation on the façade was provided by Sto International and Aztec Solutions.