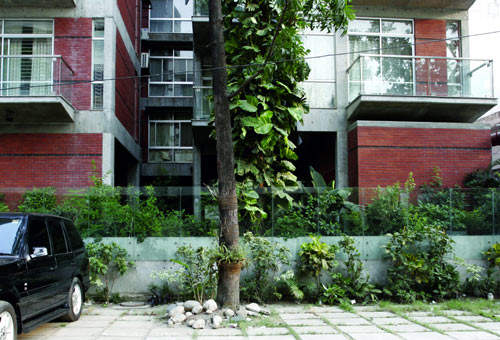 The Ritz-Carlton Hotel Company, a wholly-owned subsidiary of Marriott International, is to open a new hotel, The Ritz-Carlton, Bali in Indonesia in 2014.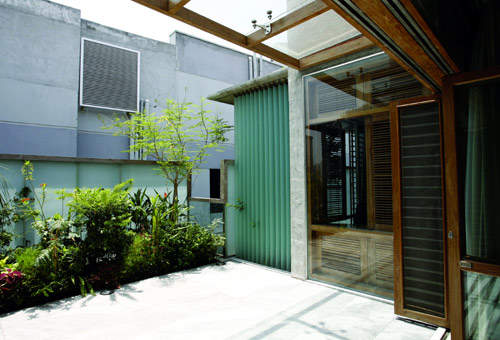 Dalian Wanda Group (DWG), a Chinese conglomerate company with activities in real estate, tourism, hotels and entertainment, has entered into an agreement with Irish developer Green Property to develop a Wanda hotel in London.
One of the most densely populated cities in the world, Dhaka is characterised by an urban mayhem fermented by unregulated development, unreliable infrastructure, distrust and a lack of green space.
In this project, one of the main features is its low glass boundary wall. Semiologically this is an urge to the society to revive trust and respect. Another important space in this 20-family apartment building is its car parking area on the ground.
Alif Breeze community areas
An open-to-sky body of water at the entrance serves as an echo of deltaic living, while long marble benches, lounge and reception areas, connecting greens, defused lights, and terracotta and granite flooring all join together to form a meeting place. Frosted-glass louvre screens provide privacy for the residents.
Almost all the 8,000ft² flat roof is another area used fully as community space with lawns, vegetation and terraces. This reduced the building's heat generation and provided green space, which Dhaka is very much lacking. All 20 apartments in this building have been designed very carefully, examining cross ventilation, sun movement, vegetation, nearby water and privacy.
Reinforced concrete beams, columns and sheer walls cast with exposed terracotta brick infill have been used. Considering the tropical / subtropical climate of Dhaka, this approach is friendly and sustainable. Earthquake resistance has also been taken into consideration.