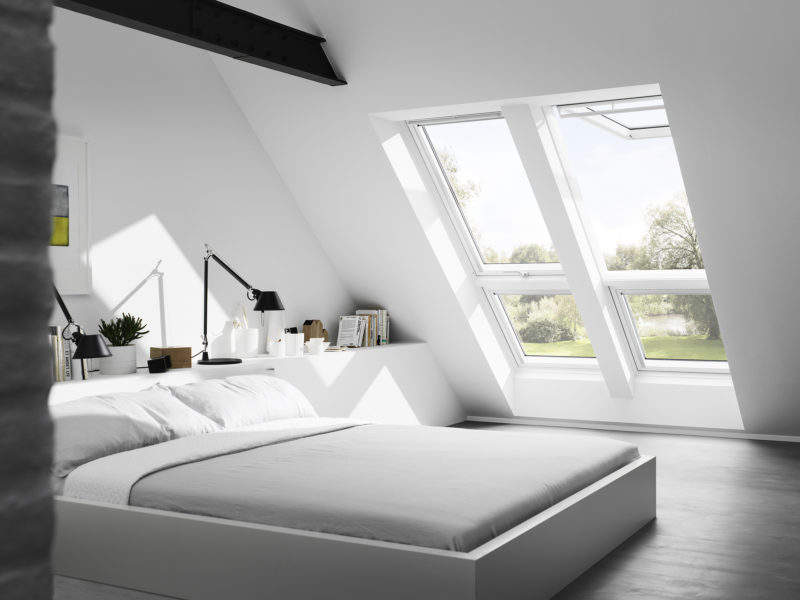 Danish window and skylight manufacturer Velux has launched MyDaylight, an app which allows users to design the size and features of a room around the amount of sunlight it could receive.
The free-to-download app enables users to plan a room, either stretching its shape or inputting numbers for more specific dimensions, and position windows along its walls and, if applicable, roof. Within minutes, they are able to see a digital simulation of the effects of sunlight entering the windows and illuminating the room, either in a 360o simulation seen on their phone, or through virtual reality (VR) goggles presenting the effects of sunlight onto the room before them.
Grant Sneddon, daylight expert at Velux, said he was eager for the company to take advantage of customers 'getting more digital.'
"We see a clear business potential in launching an app, which for the first time will enable homeowners to see just how much daylight can change a home, adding value and ensuring that the renovation pays off," Sneddon said.
"We are using advanced new technology, which no company has ever developed before, to provide an immersive feeling of light and space. You can customise your own room in the rendering, helping to take your ideas and inspiration to the next level."
Velux has produced a number of cardboard VR goggles to use with mobile phones, which users can receive free upon request, and the app is compatible with any existing VR headset.
The uses for VR and augmented reality (AR) are growing exponentially across the design industry. Polish studio Immersion, which specialises in both VR and AR designs, announced TrueScale on 2 January, an extensive program that creates whole rooms, giving 'users the freedom to walk around and explore a design space whilst making changes in real time.'
Velux, and Sneddon, meanwhile, remain committed to 'visualising the effect of daylight in a home and room' through their app.
MyDaylight is currently available in six European countries, with another seven to be added in February; the company also has plans for a US version of the app to be released by the end of the year.