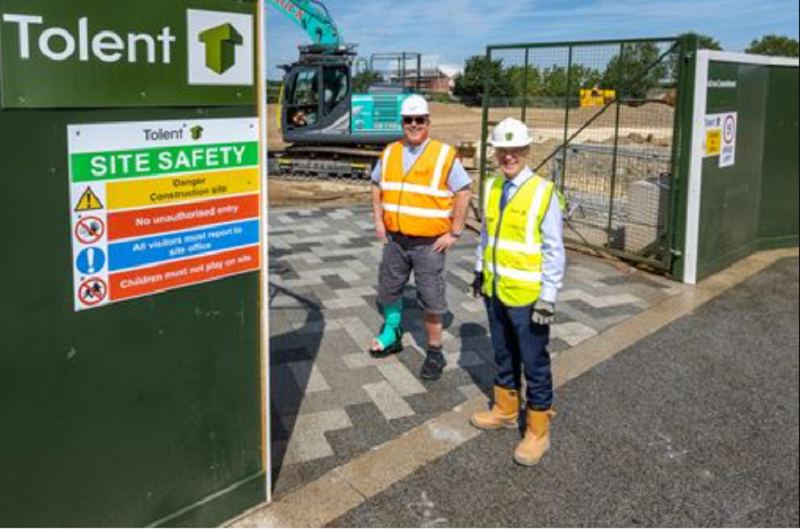 Tolent Construction has broken ground on River Riverside Sunderland's first residential scheme, Vaux, in the UK.

Vaux is the first of the four residential communities to be delivered by Sunderland City Council.

The first phase will see Tolent build 132 ultra-modern homes.

Tolent plans to leverage modern methods of construction, renewable energy systems and smart technology to reduce the carbon footprint of the scheme.
It will build houses consisting of apartments, townhouses and maisonettes.
Sunderland City Council leader and councillor Graeme Miller said: "It's brilliant to see work get started on these new homes, which will help us to build a larger residential community in the city centre, in turn, driving more footfall and spend in the area by day and night.
"These homes will be truly trailblazing too – made sustainably and able to support people to reduce their carbon footprint and energy costs. It is a real statement development in lots of ways and one we're proud to be leading."
Tolent will complete the first tranche of the homes towards the end of 2023.
A total of 111 homes will be constructed according to the 2025 Future Homes Standard and 21 homes to meet the Passivhaus standard.

The scheme will feature a host of dwelling designs that were chosen as the best in the national Homes of 2030 Design Competition, which explored the future function and look of homes. 
Each home will be linked by hyperfast fibre for the convenience of modern living.
The design will also see the incorporation of bike storage and a 'city growing space' concept to encourage residents to grow their own plants.
Tolent chief executive Paul Webster said: "The delivery of these ultra-modern and sustainable homes pushes the boundaries of conventional housing projects and demonstrates the skill and vision of the entire project team. I look forward to seeing the historic site develop over the coming months as the buildings become established, which will contribute to the changing skyline of the city centre."
Vaux is part of a master plan for Riverside Sunderland that will have residential, commercial and leisure developments.
The total development for Riverside Sunderland is expected to double the residential population in the city centre, boosting employment by 50%.
Vaux housing scheme has secured grant support of £6.1m from the UK Government's Levelling Up Fund, £2.1m from the Department of Levelling Up Housing and Communities and £2m from the European Regional Development Fund for a smart energy network.