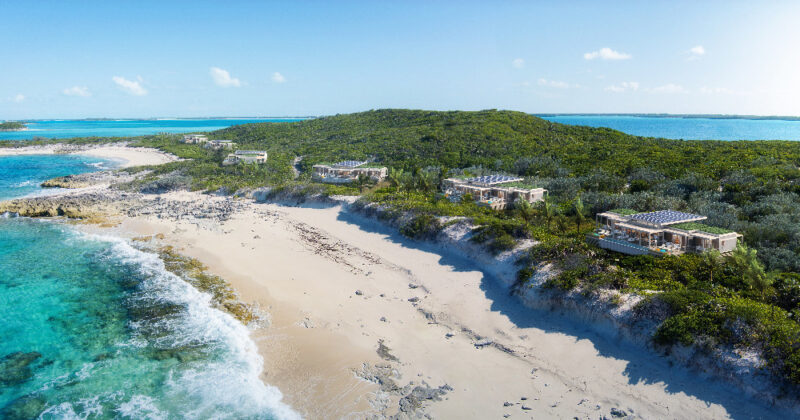 Silent Resorts and EcoIsland Development have announced Club Ki'ama Bahamas, which is claimed to be the world's first equity club to deliver carbon-neutral solar yachts and ultra-sustainable solar residences.
Club Ki'ama is situated within the new Ki'ama Bahamas enclave on Elizabeth Island, near Great Exuma.
Construction is set to start this month on Club Ki'ama, which represents a co-ownership opportunity that is a combination of solar-powered, oceanfront homes, and a fleet of crewed yachts, along with electric day boats, a beach club, spa, and restaurant.
Once completed, it will have the least environmental effects of any projects in the Caribbean.
EcoIsland Development partner Steve Dering said: "Club Ki'ama represents the future for sustainable residential and resort development.
"It's incumbent on us to protect Elizabeth Island's ecologically sensitive environment while thoughtfully creating comfortable spaces where our owners and their guests can enjoy the best of the Bahamas.
"Our equity club provides abundant owner use while consuming less land with fewer homes and adds an incredible yacht experience. We're hopeful that our first-of-its-kind club and community will set the standard for eco-conscious development around the world."
Silent Resorts CEO and founder Victor Barrett designed the single-story club residences that have ten-to 12-foot ceilings for improved ventilation and light.
They also feature 'living roof' landscape systems, solar panels, and structural timber frames designed to endure a Category 4 hurricane.
The building system, which is pre-engineered, enables most of the construction to take place off-island.
This lowers disruption to the natural landscape and minimises construction delays and costs.
Club Ki'ama will have 16 four-bedroom residences and eight yachts.
Much of the project will be built on piers using 'carbon negative' pre-engineered building structures with near-zero construction waste, to evade land excavation.
All residences, yachts, buildings, and facilities will be completely solar powered.
The resort also uses innovative water purification and wastewater treatment systems.
Only 18% of the total land area will be created, allowing most of the Ki'ama property to remain undisturbed and left in its natural habitat.
The island sanctuary will have the oceanfront Club Ki'ama Beach Club, Spa, and Restaurant.
The Beach Club is claimed to be built in 'tent and timber' using quality natural fabrics, bamboo, and timber.