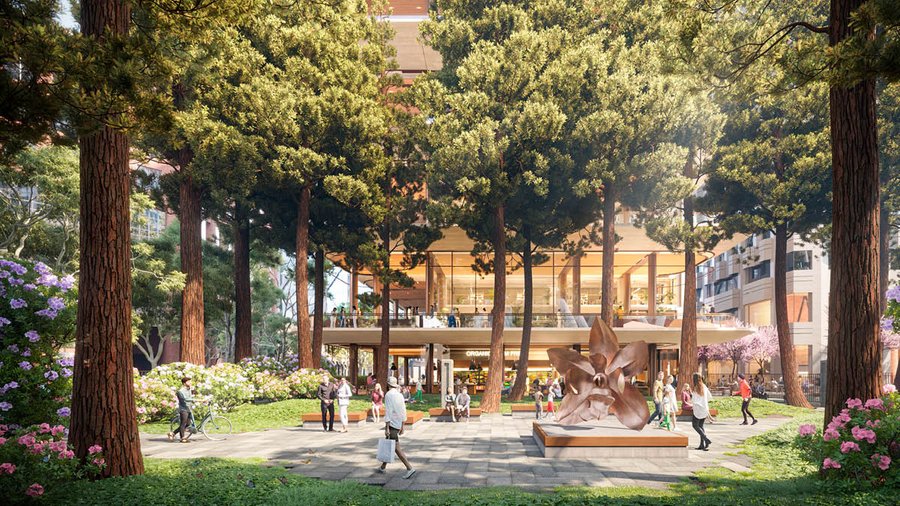 Real estate development and investment firm SHVO has appointed Foster + Partners to revitalise the Transamerica Pyramid Center, an important landmark in San Francisco, US.
Claimed to be the biggest renovation in the building's five-decade history, this redevelopment aims to inject a new life into the second tallest building in San Francisco. 
This project will see the expansion and upgrade of the adjacent Three Transamerica (545 Sansome), to a modern office building.
Following an invited competition that saw the participation of several international architectural firms, Foster + Partners was chosen due to its expertise in historic architecture and contemporary design.
Designed by architect William Pereira, and completed in 1972, the Transamerica Pyramid Center encompasses a complete city block in the Financial District. Its wider site features two additional buildings, Two Transamerica (505 Sansome Street) and Three Transamerica (545 Sansome Street), as well as the central Redwood Park.
The new design by Foster + Partners aims to restore the historic Redwood Park while linking all three buildings through a host of interventions at ground level.
The office space will place an emphasis on 'comfort, hospitality, and flexibility' for tenants and guests. To incentivise the return to the office, retail has been carefully designed, and two floors in the middle of the tower will be allocated for wellness, a lounge, and conferencing facilities while providing panoramic city views. 
The top floor, below the spire, will feature a private bar and lounge.
Redwood Park, which features 50 mature redwood trees that are more than 100ft tall, will also be upgraded, and additional landscape is being envisaged to activate the site perimeter.  
Lending a seasonal colour to this space, Mark Twain Street will be lined with plum blossom trees, and will lead up to the Pyramid base, featuring curated cafes, shops, and restaurants.
The project is scheduled to be finished by mid-2023.
Foster + Partners founder and executive chairman Lord Norman Foster said: "This is an exceptional opportunity to restore the unique Transamerica Pyramid Tower, and its historic Redwood Park, to create a very special destination in the heart of San Francisco.
"The existing buildings and new additions are tied together by generous landscaping, which will breathe new public and community life at the sidewalk level.
"The previous office areas are reborn as new living spaces, with an emphasis on wellbeing. Working in collaboration with Michael Shvo and his team, we look forward to re-invigorating this truly iconic building."
SHVO chairman and CEO Michael Shvo said: "Norman Foster is renowned for his brilliant treatment of historic buildings, and I am thrilled to partner with his team on the important task of re-developing this extraordinary city block and reinforcing the Transamerica Pyramid as one of the greatest buildings in the world.
"The Pyramid is synonymous with San Francisco, representing the city's optimism and forward-thinking nature. We have worked closely with the Foster team to respect the centre's existing history, and complement that with contemporary interventions that will only strengthen this magnificent building that stands as a beacon on this city's skyline."