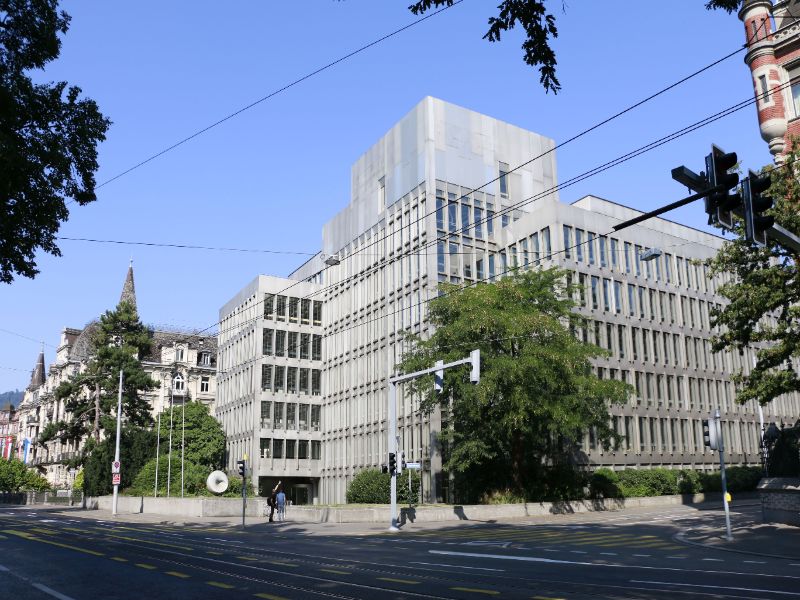 Design-build contractor PORR SUISSE has secured a project from Zürich Versicherungs-Gesellschaft for the renovation of the heritage-protected Schader office building in Switzerland.
Designed and built by architect Jacques Schader between 1969 and 1973, the building is considered a modern architectural gem.
Situated on the banks of Lake Zurich, it features three underground storeys, a ground floor and eight storeys above ground.
As part of the contract, PORR will strip down the building to strengthen its supporting structure and upgrade its existing building technology and systems.
The contract also involves the refurbishment of listed historic staircases and various other features, in accordance with stringent regulations.
PORR will also refurbish the heritage-protected façade of the building. As part of this, an element of the façade will be taken down and cleaned in workshops, before being restored.
In addition, the project will modernise the windows to give the building a modern look. The building will be certified to LEED Gold.
PORR CEO Karl-Heinz Strauss said: "Revitalising the Schader building is a flagship project that demands a sensitive approach to the past, a love of detail, and painstaking precision in the execution. As specialists in refurbishing heritage-protected buildings, PORR combines age-old tradition with state-of-the-art technology and maximum comfort."
The refurbishment works are expected to be completed in 15 months.
Last month, PORR secured a building construction contract worth around €75m to erect the modern residential tower block Q-Tower for THE MARKS project in Vienna.
In December last year, the company signed an agreement with property developer PREMIUM Immobilien for the Handelskai large-scale project in Vienna.