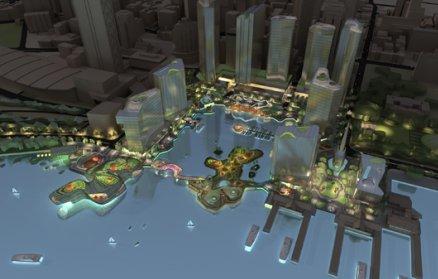 Western Australia has shortlisted contractors John Holland, Leighton/Broad and a consortium of Brookfield Multiplex and Georgiou Group for the construction of the A$200m ($209.5m) Perth Waterfront inlet and public spaces.
Western Australia planning minister John Day said that the three shortlisted groups are all suitably experienced and qualified contractors and were selected for the high quality of their submissions and comprehensive understanding of the Perth Waterfront project.
"Perth Waterfront is part of the state government's city regeneration programme and, together with Perth City Link, Riverside and revitalisation of the Perth Cultural Centre, will help to position Perth as a contemporary, international city," Day said.
The project includes construction of the new inlet, the creation of future development sites as well as new internal roads and public spaces including parks, promenades and an island with a connecting bridge. The project also involves the construction of a 2.8ha inlet that will bring the city to the river and create a destination for locals and visitors surrounded by landscaped terraces, boardwalks, shops, cafes, restaurants and bars.
Once the city regeneration projects are completed, they will have added 1,700 residential buildings, a hotel and serviced apartments and more than 180,000m2 of office and retail space for Perth's central business district.
"This is a significant milestone in delivery of the project, which is well underway and is on schedule – major work is due to commence in the coming months," Day said.
The shortlisted bidders will now be invited to submit detailed proposals. The final developer of the project is expected to be announced in the coming months, ahead of major works commencing in April. The state of Western Australia sought expressions of interest (EOI) for the completion of the design and construction of the inlet and its surrounding public space in November 2011.
Image: The project includes construction of the new inlet and will feature 1,700 residential buildings upon completion. Image copyright: Metropolitan Redevelopment Authority.