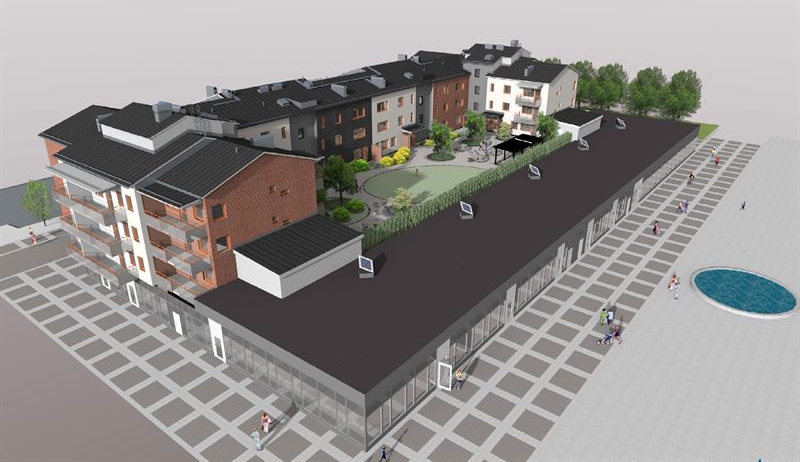 Swedish construction firm NCC, along with property management firm Kustbostäder, will construct a new property in central Oxelösund, Sweden.
The turnkey contract is in partnering form and carries an order value of approximately $17.4m (Skr165m).
The scope of work under the contract involves the demolition of the existing building and the construction of a new property that will include premises for trade and service, along with rental apartments.
Located at Järntorget, in central Oxelösund, the building will have 48 rental apartments on three floors above, as well as retail premises on the ground floor.
The 6,000m² property will also include a playground and green areas for the residents.
NCC Building Sweden production manager Sagvan Abdulsatar said: "Starting our collaboration early in the process has allowed NCC and Kustbostäder to investigate many alternatives when developing the very best solution for the project, and for the development of Oxelösund municipality."
The company stated that the new apartments will be constructed within NCC Lamell, a concept that offers well-planned apartments with low energy consumption, high quality, and good property economy.
Demolition of the existing building has already commenced, with earthworks scheduled to begin in May, and occupation expected in autumn 2024.
Kustbostäder property manager Linda Bernehjält said: "Together with NCC, we are realising the new Prisman House, which will much improve Järntorget.
"The modern premises for retail will create opportunities for our traders, and new apartments close to the city centre respond to the need for more housing, giving Oxelösund opportunities to grow as a municipality."
NCC was recently awarded a contract to build a new campus for Dalarna University, in Borlänge, Sweden.