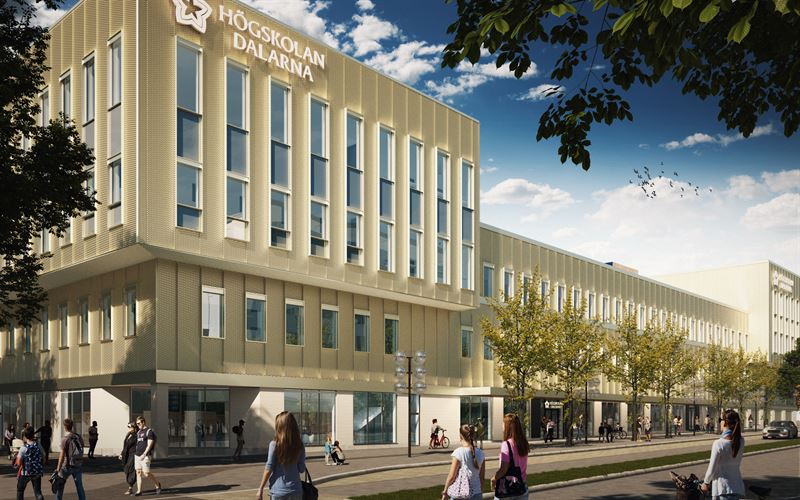 Swedish construction company NCC has secured a contract to construct a new campus for Dalarna University, in Borlänge.
The project is being carried out as a three-way partnering arrangement between NCC, Diös, and Dalarna University.
It has an order value of more than $42.3m (Skr400m).
Work on the project involves the remodelling of the former Liljanhuset property, located in Borlänge, into a new university building for Diös, the property owner.
The company stated that the new campus construction is aimed at catering to future needs and creating opportunities to develop the operations of the university.
Under the contract, NCC will be responsible for completing the new university campus by remodelling and widening a former mixed-use property in central Borlänge, which was the former Domus department store.
Including the extension, the total construction area is 18,500m² and will feature new learning environments and the conditions to build operations.
NCC Building Sweden head Henrik Landelius said: "In this project, we will reuse and build on the existing concrete frame to create the new campus for Dalarna University.
"By working on grounds where there is a building already, and reusing the existing frame, we improve the climate performance."
The company noted that the new university campus building will have a high environmental profile and sustainability performance.
It will be environmentally certified according to BREEAM In Use Very Good, or the equivalent.
Construction work on the project is planned to begin this month, with completion expected in April 2024.
In January this year, NCC secured a $27.54m contract from property management firm Micasa Fastigheter to refurbish and upgrade the Enskededalen block of service apartments in Enskede, Sweden.