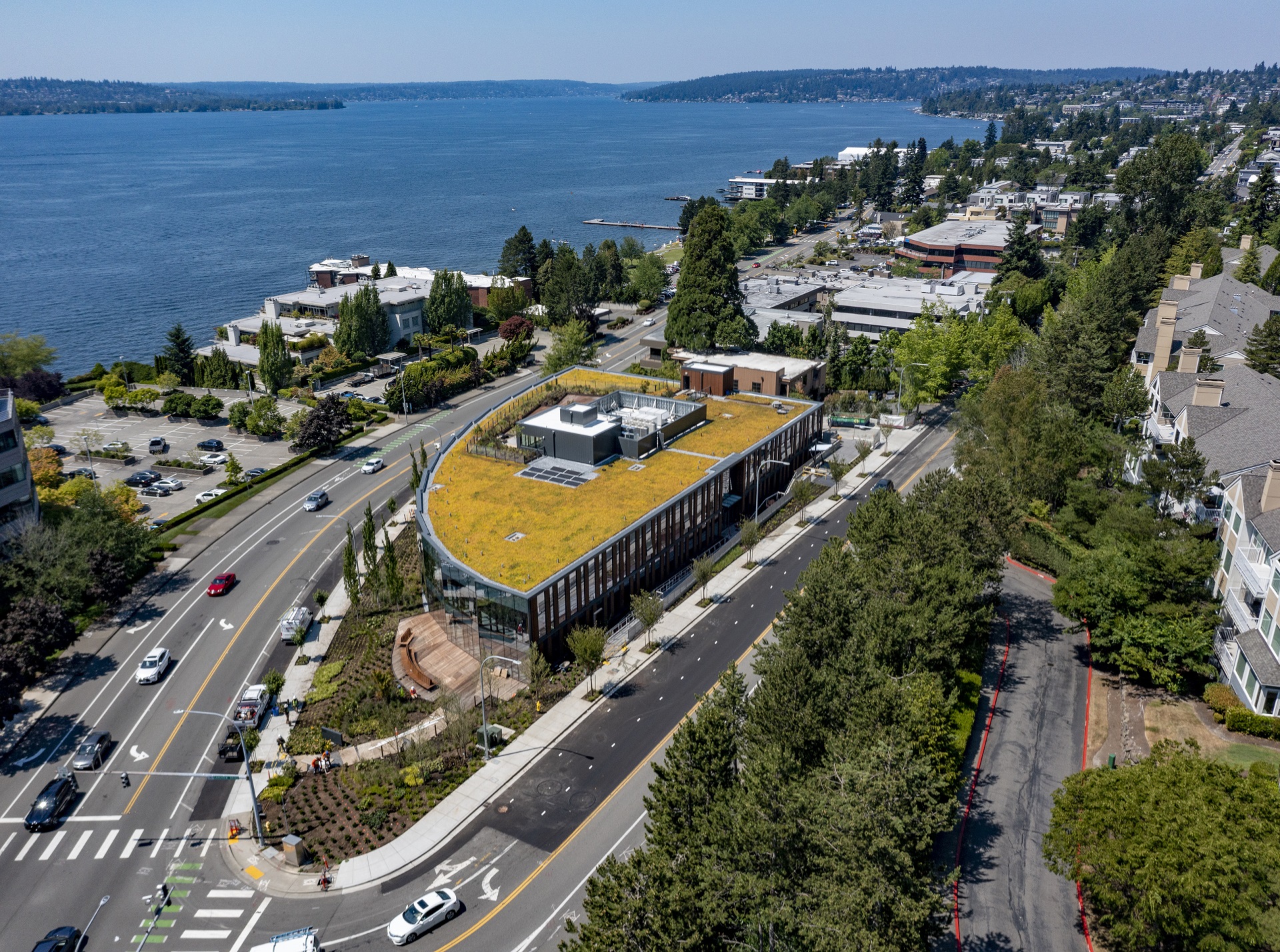 LMN Architects has completed the construction of the Lakeview Office Building located at the intersection of Lakeview Drive and Lake Washington Boulevard in Kirkland, Washington, US.
The 46,000ft² building is said to be the first large-scale mass timber office development east of Greater Seattle.
Designed to be sustainable, the building features a living roof, two levels of office space and two levels of underground parking.
The building's two first-floor outdoor areas, as well as a landscaped roof-top common room with a deck, offer a west-facing vista of the Olympic Mountains and Lake Washington.
LMN Architects said that the roof, rain gardens and terraces of the development are designed to reduce water run-off and are inspired by the forested hillsides.
Commenting on the development, LMN Architects partner Pamela Trevithick said: "Working in close collaboration with our client at Cascade Management and our team of consultants, we set out to design and build the first large-scale mass timber office development in Kirkland.
"The building not only meets modern sustainability standards but also creates a new sense of place in the neighbourhood and celebrates the use of wood."
The project features an all-glass curtainwall exterior with operable windows, with textured punched windows and metal panels accentuating the north and east facade.
For the project, LMN Architects partnered with HEWITT on the living roof and with StructureCraft, Sierra Construction and Coughlin Porter Lundeen on the mass timber structure.
LMN Architects partner John Chau said: "The design of the building was informed by the contemporary demands of a sustainable modern office building, the nature around the site and our curiosity for construction innovation."