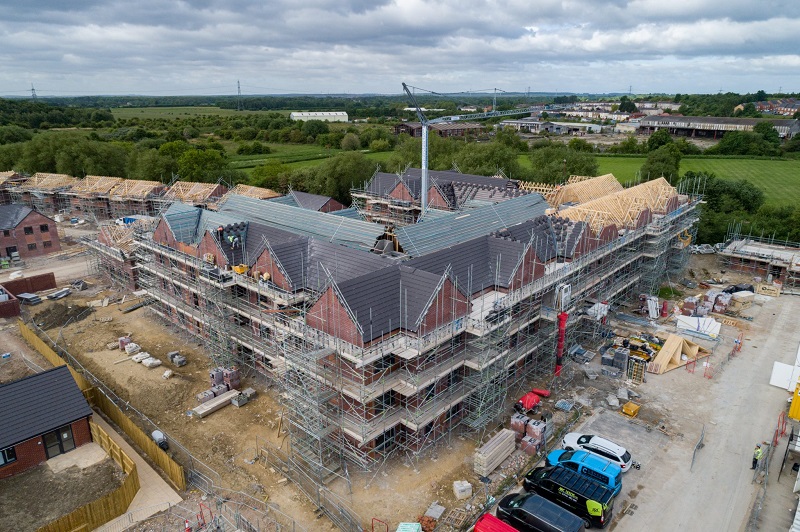 Esh Construction has announced the topping out ceremony of the $9.38m (£7.5m) retirement living development, named Askern Vale Court, in Doncaster, UK.
Designed by Brewster Bye Architects, the building will include communal living facilities, along with a communal garden area and a lounge with a kitchen.
Doncaster Deputy Mayor and representatives from Esh Construction, Housing 21, and Doncaster Council joined the ceremony on the site to see the latest progress of the project that will provide housing for people over the age of 55.
Located on Highfield Road in Askern, the three-storey apartment building includes 58 one- and two-bedroom apartments and two bungalows for social rent.
The new project has been designed to provide complete accessible facilities for residents and visitors, along with an onsite manager and a buggy store.
Esh Construction stated that the Askern Vale Court development was brought forward as a land led development by the company and its partners Collaborate Living and Housing 21, to address the shortage of accommodation options for the ageing population in the area.
Esh Construction operations director Simon Woodward said: "We have previously worked in partnership with Housing 21 on the award-winning Lady Ida Lodge development in Cookridge and we are delighted to continue this successful collaboration by building more homes for over 55s.
"The internal fit out of Askern Vale has now commenced and will continue over the next six months."
The Askern Vale Court development is anticipated to be completed by early next year.
In January this year, the company was awarded a contract for enabling works on the Newstead general housing site and older people's independent living projects in Birley, Sheffield, UK.