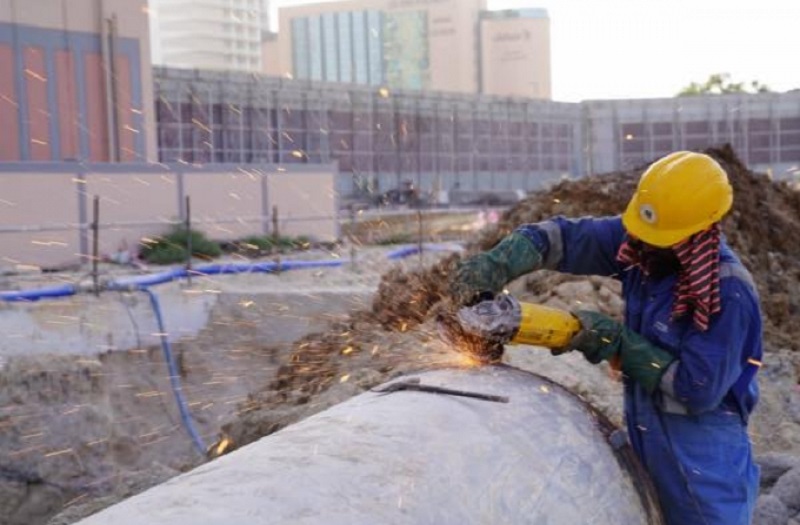 Cavalli Tower in Dubai is taking shape as Damac Properties has started its process to award the main works package for which work will begin after the enabling works conclude.
Contractor National Piling Corporation (NPC), which has mostly finished shoring works, is handling enabling works.
Up to 85% of piling and digging works have finished and are anticipated to conclude this month. 
Prior to the selection of the main contractor, the site office construction started.
The company has selected KEO as the supervision consultant for the scheme.
Damac Projects general manager Mohammed Tahaineh said: "KEO has extensive experience in delivering projects of similar nature here in Dubai and in the wider region, and DAMAC is excited to work with KEO again to bring the vision of this ultra-luxurious project to fruition."
Architect Shaun Killa designed the $545m Cavalli Tower, which consists of 436 units and is separated into three sections.
The tower's first floors are luxury, the middle section is an upper luxury, and the top floors provide super luxury finishes and features.
Luxury and upper luxury sections will get their own sky pool and sky gardens.
An infinity pool, a cigar lounge and a private pavilion are part of the super luxury category, where residents will be able to host their own private dinner parties.
All the super-luxury category homes will have either their own private pool or jacuzzi and all units will feature balconies and high ceilings.
A Malibu Bay-like beach pool in the gardens, a four-storey-high Cavalli-branded lobby, and services like 24-hour butler service, a la carte housekeeping service, and much more features are available in the tower.