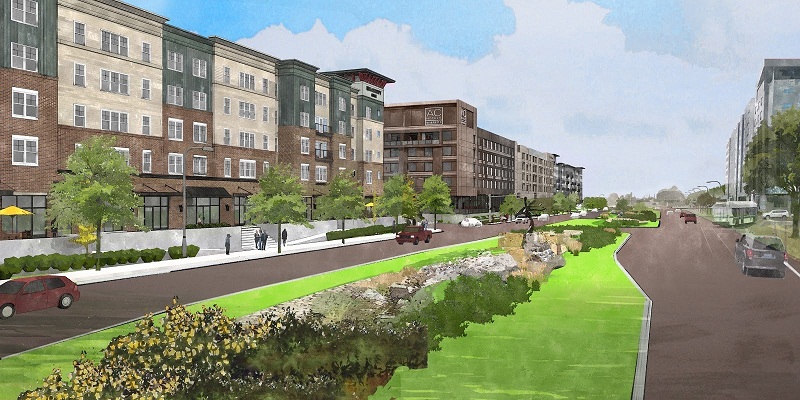 Continental / Ferguson Lansing has received approval of the brownfield / TIF revised plan from the Michigan Strategic Fund (MSF) for the $256m Red Cedar Development in Michigan, the US.
MSF voted to approve the plan with the Michigan Economic Development Corporation's (MEDC) staff recommendation.
Following the approval, the company will now proceed with bonding and complete the construction of the mixed-use development.
The Red Cedar project will feature new multi-generational housing, restaurants, retail amenities and two hotels, as well as the Michigan Avenue corridor that connects Lansing with the region.
Continental noted that the approval from MSF was the final permit needed for the state's section of the brownfield / TIF.
Last year, the local section of the plan was cleared by the Lansing Brownfield Redevelopment Authority (LBRA).
Lansing Mayor Andy Schor said: "With today's approval from the Michigan Strategic Fund Board, I am thrilled that the Red Cedar Project has now attained all necessary state and local approvals to move forward.
"This is positive news, especially with the unforeseen economic hardship that we're experiencing as a result of the Covid-19 pandemic. This continued investment will help drive Lansing forward and is a good sign to others looking to invest in the city."
Initially, the infrastructure will be completed. Construction for the market-rate apartments and senior living centre is expected to start this year.
Next year, student housing will be ready, while construction for the dual-brand hotels, Hyatt House and AC Hotel by Marriott, is set to begin next year.
MEDC Community Development senior vice-president Michele Wildman said: "The Red Cedar development will activate a long-vacant property into a vibrant, attractive mixed-use development that will bring density and vibrancy to a high-impact commercial corridor in Lansing."