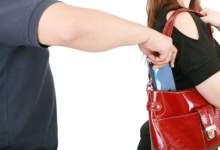 The phrase 'crime prevention through environmental design' (CPTED) was first coined by criminologist C. Ray Jeffery in 1971 in his book of the same name, which he penned after becoming disillusioned with the ineffectiveness of the criminal justice system.
CPTED aims to reduce crime through the design and manipulation of the built, and sometimes natural, environment. Its main focus is upon designing out opportunities for crime before they occur, such as at the planning or pre-planning stage.
Advances in technology have, thankfully, resulted in a more efficient criminal justice system compared to Jeffery's days, but as towns and cities become more and more populated and urbanisation spreads, his concept of designing out crime has once again become more relevant.
Professor Rachel Armitage of Huddersfield University knows this well; she has dedicated 18 years of her career to researching the subject of designing out crime from residential housing. In 2013 she published the book Crime Prevention through Housing Design, which includes a culmination of her research conducted since 1998.
Currently Armitage is working on a research project with West Yorkshire police to interview approximately 30 jailed burglars about the features of housing design that attract and deter them from committing burglary offences. The findings will be used in the future to inform policy and practice in designing out crime.
How well do you
really

know your competitors?

Access the most comprehensive Company Profiles on the market, powered by GlobalData. Save hours of research. Gain competitive edge.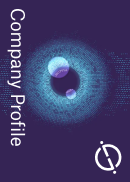 Company Profile – free sample
Thank you!
Your download email will arrive shortly
Not ready to buy yet? Download a free sample
We are confident about the unique quality of our Company Profiles. However, we want you to make the most beneficial decision for your business, so we offer a free sample that you can download by submitting the below form
By GlobalData
The theories and principles behind designing out crime
In summary, CPTED is a culmination of several principles, says Armitage. They include creating defensible spaces whereby buildings and spaces allow residents of that space to keep potential offenders out, implementing access control, which refers to the design of buildings and space to actively keep people out, and designing for maximum surveillance to observe suspicious behaviour, both formal, such as security guards, and informal, for example passers-by and residents.
---
---
With urban populations expanding, city marketplaces could be the key to reinstating our connection with the food we eat.
---
The principle of designing out crime is structured around a number of theories that relate to the psychology of how and why crimes are committed.
The routine activity theory, established in 1979 by Cohen and Felson, as Armitage explains, addresses how the structure of modern society and the routine activities of everyday life have created more opportunities for criminal activities.
"These opportunities include an increase in easily accessible, lightweight and high-value consumer products and also more opportunities in the form of surplus time and energy, as historically time-consuming tasks are aided or replaced by electronic goods and convenience products," she says.
"A situation in which a motivated offender comes into contact with a suitable target, with the absence of a capable guardian, is likely to lead to the committal of a crime. Therefore, an intervention which removes or de-motivates the offender, deems the target unsuitable, or introduces a capable guardian, is likely to prevent crime taking place."
Another approach, known as rational choice theory, is influenced by economic thinking and assumes that offenders seek to maximise the benefits of offending.
"Preventive suggestions are those that seek to influence an offender's decision or choice to commit a crime through increasing what they perceive to be the risks involved in committing that offence, such as installing a burglar alarm and designing housing estates to maximise natural surveillance, as well as reducing the rewards should that crime occur, for example by marking property," Armitage says. "The aim is to ensure for the offender the perceived costs outweigh the perceived benefits of offending."
She adds: "According to these theories, crime can be reduced by designing residential areas to minimise the likelihood that opportunistic potential offenders will pass by en route to their daily activities, and ensuring that, should offenders become aware of the area, the design and layout of surrounding properties increase the offenders' perceptions of the risk associated with selecting the area as a target for crime."
Does it work?
"Compared to the true cul-de-sac, through roads experienced 93% more crime and leaky cul-de-sacs 110% more crime."
In terms of monitoring the effectiveness of designing out crime in the UK there have been a number of evaluations of the Secured by Design (SBD) scheme which sets standards of security based on the principles of CPTED.
Each shows how the scheme confers a crime reduction advantage, say Armitage, citing some examples.
A 2010 evaluation of the installation of SBD windows and doors in Glasgow Housing Association housing stock in Scotland showed that when comparing crime levels before and after the installation of the SBD doors and windows, for the SBD sample (2028 properties), total housebreaking crime fell by 61%.
A study by Armitage and Leanne Monchuk in 2011 utilised a variety of datasets, including police recorded crime, self-reported crime (residents' survey) and visual audits. The sample included properties within the West Yorkshire Police Force area and analysed crime for a one-year period. The outline finding from the study was that, when comparing the burglary rate of all SBD properties within West Yorkshire, for that one-year period, with the burglary rate of all properties within the force (as a rate per 1,000 dwellings), SBD properties experienced a much lower rate of burglary. The overall burglary rate per 1,000 dwellings for properties in West Yorkshire was 22.7 as compared to just 5.8 for SBD properties.
In regards to the layout of residential housing – for example cul-de-sac, properties that are overlooked – Armitage's research has found that the safest road layout was the true cul-de-sac, followed by the through road, with the least safe road layout being the leaky cul-de-sac – a cul-de-sac with many exit pathways
"The results found that, compared to the true cul-de-sac, through roads experienced 93% more crime and leaky cul-de-sacs 110% more crime," Armitage explains. "In terms of the position of a property on a development, we also found being located on a corner plot increases a property's risk of crime by 18%, as compared to properties not positioned on a corner plot."
Armitage has worked on several projects assessing the effectiveness of secured housing design, including one funded by Abu Dhabi Urban Planning Council to see if these techniques can be transferred abroad.
In terms of cost for implementing SBD design, Armitage says: "[According to] the recent calculations of the costs of crime, and the costs of building to the SBD standard, which have reduced as more manufacturers produce the required products, it would take just one year for the additional costs to be recouped through crimes prevented."
---
---
China's rapidly urbanising population has created a construction boom, with large-scale mixed-use schemes proving popular.
---
Most recent estimates put the cost at implementing SBD at £200 for a four-bedroom detached house, £170 for a three or two-bedroom detached house, £240 for a ground floor apartment and £70 for an upper floor apartment.
Implementation – does policy match up?
If evidence shows that crime can be dramatically minimised by design, does planning legislation back up its implementation in the UK?
"This is a question for which my answer differs greatly to what it might have been five or even ten years ago," Armitage states. "In terms of national legislation and policy, we have never had security standards within building regulations, or legislation that requires minimum security standards, unlike Scotland and the Netherlands.
"But in terms of national planning policy, we had 44 Planning Policy Statements including references to designing out crime and creating safe, accessible and user-friendly housing."
These included Safer Places: The Planning System and Crime Prevention (2004), which outlined seven attributes of safer places: access and movement, surveillance, structure, ownership, physical protection, activity and management and maintenance – as well as discussing how to design out crime.
In 2012, the fifty-nine page National Planning Policy Framework replaced the Planning Policy Statements. In places this does refer to crime prevention within planning, says Armitage, and crucially, these references refer to the consideration of crime prevention within the production of Local and Neighbourhood Plans.
"Preventive suggestions are those that seek to influence an offender's decision or choice to commit a crime."
However, in 2012, the Taylor Review of planning guidance cancelled many planning guidance documents including Safer Places. In 2014 this was replaced by the Planning Practice Guidance website.
Armitage says this is not specific to crime reduction, but does reference the importance of considering crime reduction.
"There has been little feedback from practitioners as yet, although there has been concern expressed regarding the lack of specific guidance – 'how to' and the move away from case study examples," she says.
Police cuts a problem
Another concern relates to the ability to deliver CPTED in practice.
"Across England and Wales there are 43 police forces and within each of these there is at least one individual whose role involves reviewing the planning applications which are submitted to the local planning authority within the local council, and offering CPTED advice to mitigate any potential crime risks associated with the proposed development," Armitage explains.
"Unfortunately, austerity measures following the Comprehensive Spending Review in 2010 have led to dramatic cuts in the number of individuals available to do this, from 347 in January 2009 to just 125 in November 2014.
"For a role that involves assessing planning applications for potential crime risk, liaising with planning officers, building control, architects and developers, it is difficult to conceive how this can continue to be delivered with so few officers in place," she adds.
However, in a 2014 consultation of the Housing Standards Review, which was introduced in by the Department for Communities and Local Government (DCLG) in 2013, the DCLG introduced the 'Approved Document Q – Security Standard', which sets, for the first time, mandatory security standards within Building Regulations. The document is currently awaiting a period of comment.
"These are at a high standard," Armitage assures, "and will be managed through Local Authority Development Control."