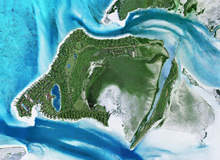 When the New York Times included the Turks and Caicos Islands (TCI) in a recent travel-section feature on the 'affordable Caribbean', Dellis Cay wasn't even on the map. This small island near Parrot Cay in the west section of the archipelago, a 20-minute boat ride from the town of Providenciales, has rarely caught the attention of outsiders.
Of its 560 acres, only 200 are developable; it contains a rich mangrove forest, ample bird life, no elevations higher than 6ft above sea level and no fresh water. The occasional fisherman might stop there and camp out or spend a night in a hut, says architect Carl Ettensperger, but until 2007, no one called Dellis Cay home.
Dr Cem Kinay, the Turkish-born, Miami-based chairman and CEO of the O Property Group, is turning it from a no-man's-land to an exclusive retreat. In 2004, after 14 years working with partner Oguz Serim running the Magic Life Clubs, an empire of 22 hotels around the Mediterranean, Kinay sold the company to German conglomerate TUI (Touristik Union International) and began searching for a site where he could realise a long-time dream: a design-driven island community where residents and visitors could live in both luxury and natural harmony.
"Of Dellis Cay's 560 acres, only 200 are developable."
Location, location, location
He knew what he wanted before he knew where he wanted it: Kinay began recruiting architects before choosing a site, says design coordinator Sandra Nassima, and prepared extensive design briefs for a five-star hotel and multiple clusters of residential villas.
In 2005 he discovered Dellis Cay and bought it outright from the TCI territorial government for a reported $50m.
How well do you really know your competitors?
Access the most comprehensive Company Profiles on the market, powered by GlobalData. Save hours of research. Gain competitive edge.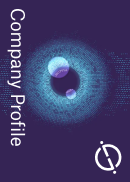 Company Profile – free sample
Thank you!
Your download email will arrive shortly
Not ready to buy yet? Download a free sample
We are confident about the unique quality of our Company Profiles. However, we want you to make the most beneficial decision for your business, so we offer a free sample that you can download by submitting the below form
By GlobalData
Like Harry J Brown and Richard Meier's houses at Sagaponac on Long Island, or Cai Jiang's Ordos 100 in Inner Mongolia, Dellis Cay will juxtapose works by a range of prominent architects, creating a community where every building is distinctive. Perhaps uniquely among such 'architectural petting zoo' developments, Dellis Cay occupies a site that provides complete privacy and unmatched tranquillity. With each group of villas striking a coherent profile, Dellis Cay is a set of variations on a common theme of tastefully restrained modernism, and it is intended for residents whose wealth takes forms beyond mere possessions: people who are highly educated, well-versed in the subtleties of modern design, and able to live in ways that balance personal comfort with respect for natural beauty.
Along with the expected recreational amenities such as tennis courts and a jogging path, Dellis Cay includes a bird sanctuary, a general store, desalination facilities, a school for local personnel and a fire station. It will be a full-service private community, appropriate for either year-round residence or quick escapes from the demands of the outside world.
One aspect of the Magic Life chain's all-inclusive approach to service survives the translation from a wider middle-class clientele to a more privileged market: Kinay is a strong believer in personal attention, and to provide what Nassima calls "an Oriental way of treating people, very welcoming," he has enlisted Mandarin Oriental Hotel Group to manage the island. The project broke ground in January 2008 and is scheduled for completion by the end of 2009.
Prestige grounded in expertise
Kinay selected only top-flight talent for Dellis Cay, then matched architects with sites in ways that highlight their strengths.
"Dellis Cay contains a rich mangrove forest, ample bird life, no elevations higher than 6ft above sea level and no fresh water."
Pritzker Prize laureate Zaha Hadid, whose futuristic designs (once lambasted by critics as unbuildable) merge biomorphic curves, striations, and irregularities into strikingly original, functionally logical buildings, devised the primary master plan and is designing villas along the island's central marina.
Japanese design will be represented by Shigeru Ban's southern beach villas and an interior lakeside spa and 'spa villas' by Kengo Kuma. Ban is known for making distinctive use of humble, sometimes unlikely materials (including, on other projects, shipping containers and rigid cardboard tubing; here, he uses modular laminated timber), while Kuma reinterprets traditional Japanese design for contemporary settings, extending the emphasis on lightness and efficiency far enough to border on immateriality.
The northern shore will include villas by British minimalist David Chipperfield. An alumnus of the high-profile practices of Douglas Stephen, Norman Foster and Richard Rogers, he has extensive experience bringing Miesian sobriety and dignity to residences, museums, and civic facilities, particularly waterfront projects such as the River and Rowing Museum (Henley, UK) and the America's Cup building (Valencia, Spain).
The versatile Milanese architect / designer Piero Lissoni, renowned for graceful restraint in buildings, furniture, products and particularly interiors, has designed the Mandarin Oriental Hotel along with three sets of villas around the island's western tip. The experience of working with Kinay and such gifted colleagues to "design something like a treasure island, like a cartoon idea," Lissoni says, was "a great surprise, like a fantastic professional game," and their work has been guided by five watchwords: simple, natural, elegant, modern and sustainable.
Ettensperger, a native Southern Californian who served as managing director of Honolulu-based resort architects Winston Allison Tong and Goo (WATG) and Hirsch Bedner of Singapore before eventually setting up his own Singapore boutique firm, C&C Studio, is responsible for a striking set of villas constructed atop pilings in an inlet on the southern shore. Ettensperger is one of the hospitality-architecture world's well-kept secrets: his villas at Huvafen Fushi in the Maldives, named World's Best Beach Resort in 2008 by Harper's Bazaar Travel and elected to Condé Nast Traveller's 2007 Gold List, impressed visitors with a design that brings aquatic life and domestic life unusually close (one can watch stingrays and sharks from one's own sitting room through a glass floor, or get a massage in an underwater spa, looking out at angelfish and octopuses a few feet away).
"Dellis Cay occupies a site that provides complete privacy and unmatched tranquillity."
Ettensperger's contribution to Dellis Cay will be the first over-water villas in the Caribbean. His work fuses Mexican stucco and Asian timber into a lightweight yet sturdy modern design well-suited to the unusual demands of aquatic construction. Building here was tricky, he reports, allowing for, not only the geology and climate (the TCI are in a hurricane zone), but also the unpredictability of currents.
"Currents are the wind of the ocean, so to speak," he says. "There's really not a lot of testing or data over the years that has been collected on currents.
"It becomes a scientific guess: what is the current going to be during a hurricane force on the structure? How do you crossbrace it?"
His Dellis Cay villas draw on his experience in the Maldives, where his designs survived a tsunami two years ago; here, modern shatterproof glass and traditional storm shutters protect against wind shear forces, and a sophisticated steel cable structure invisibly secures the roofs and walls to their platforms without adding ungainly bulk either above or below the waterline.
The subaquatic environment is a high priority for Ettensperger and his colleagues, not only to accommodate fishing, diving, and snorkelling as prime recreational options – "the ecotourism is under the water," he comments; "there's more happening under the water than there is above" – but also to avoid disturbing the area's coral reefs, aquatic fauna, and other earthly treasures. "Putting the villas on a grid pattern of piers almost has zero [environmental] impact on the sea life and shore," he says. "It's the opposite: the piers will attract more sea life. What we've done is not touch the shoreline at all; it's perfectly intact and as natural as it was before we got there."
Understanding green design as a permanent aspect of 21st-century thinking, not a transient fashion, Dellis Cay's architects and management are quick to spotlight the project's sustainability strategies: solar-panel power, wastewater recycling, porous building designs conducive to cross-ventilation, ample overhangs for shading, and maintenance of one of the island's calming and increasingly rare features: complete freedom from cars. The TCI environmental commission is a regular presence monitoring the construction process, ensuring that the project safeguards the island's mangroves, coral, conch and other organisms. According to Nissima, the landscaping operations include a plant nursery for rare species, which will be replanted once construction is complete.
"Kinay began recruiting architects before choosing the Dellis Cay site."
Lissoni points out that his approach to details such as airflow and temperature expresses a desire to avoid a heedless, high-consumption pattern of living. "We use only 25% of air conditioning inside. The rest is natural ventilation," he says.
Material choices, too, reflect ecological concerns. "I don't like to use the wood from Indonesia or Borneo or Africa, because I don't like to destroy the forest," Lissoni adds.
"I use one industrial wood from Canada and one industrial wood from South Tyrol. Aromatic wood has unbelievably good resistance against water and the salted atmosphere." The landscaping resembles "a natural forest … [with] trees like natural walls," he says, the island emphasises privacy while retaining an open ambience. Residents may come to Dellis Cay to escape business stresses or paparazzi, but they will never feel like they're in a compound.
How light can the footprint be?
Not every observer is convinced that Dellis Cay is as environmentally healthy as its builders and proponents suggest. The construction process itself is inevitably disruptive to wildlife, and since the TCI lack building materials and labour, everything and everyone must be flown in through the Providenciales airport. Project managers and Danish marine engineers COWI, planning for flooding risks based on a 25-year hurricane cycle, decided an elevation of 11ft 2in would be an appropriate level of protection, and the consequent landfilling operation is likely to alter the local ecology in unpredictable ways. (Chipperfield raised his buildings on columns by an equivalent height to obviate filling on his site.)
Still, by the standards of many tourist developments, Dellis Cay is circumspect and discreet. Club Med's incursion into Providenciales Island about a decade ago launched a development wave, but local officials (the TCI are a British overseas territory) have resisted cheap construction to date. Likewise, in enlisting top design talent and following a well-controlled plan, Kinay has ensured that his island will at least begin its new life as a bastion of aesthetic civility.
"Dellis Cay is a set of variations on a common theme of tastefully restrained modernism."
Ettensperger identifies one component of Dellis Cay's clientele as relatively young achievers and jet-setters who have done everything already; "they've stayed at the best hotels in the world, gone to the Pyramids, seen cathedrals and museums … What they need," he believes, "is a place to do nothing and see nothing."
In a cultural and economic climate where the excesses of a Marie-Antoinettish era now appear embarrassing or worse, it's refreshing to see a place where serenity is the highest luxury.
Dellis Cay is not a place for the fake or the frantic; it rises above the sort of desperation that pursues opulence to the point of ostentation. This is an island for the confident and the responsible, a refuge from the loudness of the world. It speaks to both the epicure and the Zen practitioner inside every world-weary resident.
Once construction is complete, Dellis Cay will also present a long-term challenge to its residents and management to act as honourable stewards of its site. The presence of human beings and their resources mean that this island has lost one form of virginity, but its aesthetic is designed to remain pristine, and its operation has the chance to remain principled.