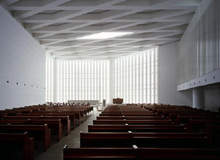 No civilisation in history has modernised itself as rapidly as contemporary China. The statistics on urbanisation and construction are staggering: China now accounts for half of all new-build area in the world, half the global demand for concrete, and roughly a third of worldwide steel consumption. Shanghai alone built the equivalent of all the residential and commercial tower space in New York within a single year, 2005.
For the world's architects, today's China is an astonishing opportunity, but far from an unmixed blessing; the scope of development allows architects rich opportunities to experiment, but financial incentives for speed to override design quality, construction standards, and professional norms can be formidable. Some architects from overseas have taken Rem Koolhaas's advice to 'go east' and thrived. Others have put into practice Stiff Records' old mock-Caesarean slogan: 'We came, we saw, we left'.
"For the world's architects, today's China is an astonishing opportunity, but far from an unmixed blessing."
Among those who have seen China and stayed, Meinhard von Gerkan has as much reason to celebrate the building boom as anyone on Earth. Von Gerkan, Marg and Partners (GMP), the Hamburg-based firm that he founded with Volkwin Marg in 1965, has given China so many cultural, commercial, scientific, sporting and residential buildings that, were he not so reticent about publicity, he could fairly claim to have placed his visual signature throughout the world's most populous nation. Yet he views China with a mixture of pride and caution, hopeful that the nation's vast energies can sustain farsighted innovation, yet aghast at some consequences of the unprecedented speed and scale of construction.
The firm's new book Projects in China documents GMP's remarkable achievements to date. Among over 75 projects, GMP is responsible for the Century Lotus Sports Park stadium and pool in Foshan, the nation's largest Christian church in Beijing, and the renovation and creation of a new National Museum on Tiananmen Square (merging the People's Revolutionary Museum and Chinese National History Museum), along with up-to-date opera houses, exhibition halls, administrative centres, housing, and other typologies.
The most ambitious endeavour is an entirely new deepwater harbour city being built 32km offshore near Shanghai. When complete in 2020, Lingang New City will house 800,000 people, offer Shanghai an outlet for part of its burgeoning population, and serve as a test bed for von Gerkan's highly rational concepts of urban design and transportation.
EASTERN PROMISE
How well do you really know your competitors?
Access the most comprehensive Company Profiles on the market, powered by GlobalData. Save hours of research. Gain competitive edge.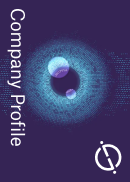 Company Profile – free sample
Thank you!
Your download email will arrive shortly
Not ready to buy yet? Download a free sample
We are confident about the unique quality of our Company Profiles. However, we want you to make the most beneficial decision for your business, so we offer a free sample that you can download by submitting the below form
By GlobalData
To some degree, von Gerkan attributes his firm's success in China to the catalytic effect of an important early project and a well-publicised exhibition shortly afterward. In December 1998 he visited China for the first time when invited to compete for the German School in Beijing. GMP's design won the competition, and the school was built quickly.
Returning in the summer of 1999 to address the International Union of Architects, von Gerkan met influential members of Beijing's art community who arranged for GMP to mount the city's first architectural exhibition in a major museum, the Yan-Huang Art Museum.
"No civilisation in history has modernised itself as rapidly as contemporary China."
The ensuing media attention circulated GMP's reputation throughout China in a matter of weeks. "In the first year," von Gerkan recalls, "we won about ten or 12 competitions," and most of these designs were realised. Extending its initial victories into a long-term presence, GMP now maintains offices in Beijing, Shanghai, and Shenzhen – the former 30,000-person fishing village near Hong Kong that is now China's busiest port and, von Gerkan says, the world's fastest-growing city.
GMP's Chinese clients, von Gerkan says, allow much more freedom for new ideas than most in Europe. "There is much more dynamic in the decision making, and we have no restrictions in our work." This was not always the case.
A bracingly candid essay included in Projects in China offers caveats about cultural distinctions complicating negotiations and describes many early Chinese skyscrapers as overscaled and caricaturish: "images of American mid-West architecture were dominant and were connected with decorative elements from the Chinese tradition." Capping bland, poorly detailed towers with rooftop pagodas or other 'stylistic elements à la chinoise', such buildings remind von Gerkan of the wolf disguised as Little Red Riding Hood's grandmother.
In his experience, however, Chinese architects and clients are learning quickly, and a competition system usually limiting the number of entrants to 12-20 firms (contrasting with hundreds in German competitions) is supporting rapid gains in design quality.
SUSTAINABLE STYLE
China's history creates conditions that make GMP's emphasis on simplicity and order particularly appropriate. Unlike settings where architecture involves constantly balancing rationalism and vernacular tradition, China has little of the latter. "When China opened its society to the West 15 years ago," von Gerkan says, "they had nearly no tradition in the culture of architecture. The Cultural Revolution destroyed everything, and in former times they had only two types of buildings, the courtyard houses on one hand, and the temples and the palaces. But they [didn't have] multi-storey buildings as we have in Europe."
"Shanghai alone built the equivalent of all the residential and commercial tower space in New York within a single year, 2005."
Amid all the new mirror glass, high-rises wearing 'hats' and chaotic overgrowth rushing into the void, GMP's emphasis on dominant geometrical forms, appropriate to scale and climate, has stood out distinctly. "We created only sustainable buildings, very strong, very rigid, without any hats on top," he reports.
He is particularly proud of GMP's role in bringing energy-conscious design to Chinese officials' attention. Though he speaks pessimistically about China's eager embrace of cars and sprawl – "they are going to make all the same mistakes that [Americans] did before" – he now finds that green considerations arise early in the discussion of every new building.
LINGANG NEW CITY
Lingang will be the largest laboratory for von Gerkan's ideas. Observing that central business districts are often clusters of unimaginative buildings because only the most conservative institutions (e.g. banking and insurance corporations) can afford high-priced central real estate, he has arranged Lingang around a large, immovable space, an artificial lake.
The radial geometry includes a bathing beach and 12 public squares in the innermost ring, a circular light-rail system about 500m from the border, and narrow interior roads admitting only pedestrians and cyclists. The layout ensures that open space, fresh air, and human-powered activities dominate the centre, not commerce and vehicle congestion.
Like Washington, Brasilia, Chandigarh, and Canberra, Lingang starts as a tabula rasa and applies elementary geometries to organise urban life. Unlike planned cities that subordinate the quotidian to the theoretical, however, Lingang's abstractions aim to balance what von Gerkan calls the three elements of an ideal city: working, living and leisure. Whether it succeeds over time will depend substantially on how tightly its officials seek to control the disorder that is inseparable from urbanity.
"My thinking," von Gerkan says, "is that 'the more rational the concept is, the more you can hold your main idea. The more freedom you give, the more chaos you will produce. And if you look around all over China, there is no city anywhere that has a logical system, which is oriented to create a human environment." In offering Lingang as the first such city, he freely acknowledges its atypicality (though he attaches the key term utopian only to its early planning phase).
"Lingang starts as a tabula rasa and applies elementary geometries to organise urban life."
GMP typically develops a master metaphor in the background of each project: 'a drop falling from heaven' in the case of Lingang, organising the city in concentric ripples; sails for that city's Maritime Museum; a ship for the Grand Theatre in Chongqing. Von Gerkan has found that designs literalising these metaphors elicit strong approval. "We never would do that in Europe," he allows, "but in China the whole language is based on images. They are very open-minded to those metaphors," and to communication in visual or narrative forms.
His fusion of rigorous logic and poetic images, it seems, creates an important conceptual bridge for China's accelerating journey, past its hectic pre-Olympic expansion phase, into whatever surprises its heady future holds.