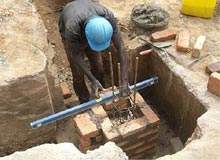 If Architecture for Humanity did not already exist, to paraphrase Voltaire, there's a good chance someone else might have invented it. Probably not until recently, though, and without its founders' distinctly optimistic public profile.
ARCHITECTURE FOR HUMANITY
AFH is the kind of idea that evokes a forehead-slapping 'why didn't I think of that?' reaction, but making it work took a rare combination of youthful energy, the internet's unprecedented capacity for distributing information on a wide scale, a rising global awareness of the all-too-precedented crises of manmade and natural disasters, and a willingness to rethink certain assumptions about what design is for.
Had AFH not already produced concrete results in some forbidding settings, its leaders could be open to charges of hubris, naïveté or both. How many people in their mid-twenties have believed their emerging talents could change the world, and how many have discovered otherwise? Yet changing the world is exactly what AFH has done – the architecture world, at least, while making visible dents in the larger one.
"AFH is the kind of idea that evokes a forehead – slapping 'why didn't I think of that?' reaction."
In less than a decade the group has served distressed populations from Sri Lanka to Uganda to Mississippi. It has generated or catalysed the design of orphanages, mobile medical clinics, a soccer pitch that doubles as a health outreach centre, and all manner of accessible, sustainable housing using cardboard, inflatable hempen cloth, shipping containers, Bucky Fullerish geometric forms, and Nader Khalili's 'Super Adobe' fired ceramics as well as more conventional materials like rammed earth, CMUs and wood. It has drawn global attention to the ways design can address the needs of people who vastly outnumber traditional architectural clients.
"Architects provide services to something like, it's been estimated, about 2% of the world's population," says co-founder Kate Stohr. "That's tiny. Think of all the buildings that are getting built without the aid of an architect."
How well do you really know your competitors?
Access the most comprehensive Company Profiles on the market, powered by GlobalData. Save hours of research. Gain competitive edge.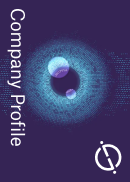 Company Profile – free sample
Thank you!
Your download email will arrive shortly
Not ready to buy yet? Download a free sample
We are confident about the unique quality of our Company Profiles. However, we want you to make the most beneficial decision for your business, so we offer a free sample that you can download by submitting the below form
By GlobalData
Correspondingly, across the global architecture community, Stohr and partner Cameron Sinclair (a self-described 'disillusioned CAD monkey') have discovered an enormous untapped interest in pro bono work. AFH has attracted collaborators, she continues, among architects who "began to think about how to get back to helping people, because I think that's why they went into the profession to begin with."
MEETING A NEED
Architect Sinclair and journalist Stohr launched AFH in 1999, observing that refugee crises worldwide – particularly the ethnic strife in Kosovo, where Serbian militias had been systematically destroying Albanians' entire built history – needed design expertise, but that existing channels for volunteer work were rarely effective at matching skills and needs.
The office of the United Nations high commissioner for refugees focused on people driven across sovereign nations' borders, not internally displaced persons. Relief workers from various non-governmental organisations struggled to provide temporary shelter, but returning refugees needed more robust medium-term housing while rebuilding their villages.
"If it's going to make the interaction between the building and the community stronger, then you do it," says Stohr.
As helpful as design solutions might be in ameliorating the problems of Kosovars and other troubled populations, relief workers had only patchy ways of discovering and directing the services that the community-design movement was eager to offer.
When the idea of a charitably repurposed design competition first occurred to Sinclair and Stohr, he was at Gensler, mainly doing details for high-end retail and commercial projects, and she was working in web media. Both were 25, flexible enough to take on demanding tasks on top of their day jobs, improvising the initial competition in collaboration with War Child USA and the Van Alen Institute while running the AFH 'office' out of a studio apartment.
EARLY DAYS
The group's early efforts might be compared to crossing a bridge at the same time as building it. It was three years before Sinclair and Stohr could devote full-time attention to AFH. Within six weeks of each other, both were caught up by the 2002 unemployment wave in the US, when most economic sectors were in recession and little was being built. Gensler's New York office had to lay off 100 people, says Stohr, who was laid off from Rosie magazine around the same time.
"We had negotiated a book deal, and we were kind of wondering how we were going to get the book done, do the non-profit work and maintain full-time jobs," she says. Shortly after the inadvertent transition from after-hours project to full-time staff status, she adds, Gensler's president invited Sinclair to give a talk about his charitable work, unaware he'd recently laid him off.
"We've grown a lot since then," Stohr reports. "We ended up starting chapters primarily because our volunteers were getting stolen by Howard Dean." Adopting the online tool that Dean organisers had used for his 2004 presidential campaign, meetup.com, the AFH founders built a network of collaborators, donors and regional chapters, beginning with the New York chapter in 2003 and adding a dozen more by the next year.
Their book Design Like You Give a Damn: Architectural Solutions to Humanitarian Crises juxtaposes a flurry of in-over-our-heads stories – calls from the UNHCR before they'd built their first structure, hundreds of competition-entry boards deluging the small apartment, marathon grant-writing binges – with success stories about new ideas for housing (emergency, transitional and permanent, plus practical and provocative designs for the homeless) and other components of community infrastructure. The book is also peppered with sobering statistics on the abject poverty, disease, and violence that make AFH's mission self-explanatory.
"Design is just a synonym for thoughtfulness and consideration of others."
Many early projects never got past the proposal stage, sometimes because of the combined obstacles of logistics, financial constraints, and official resistance in the field.
The Kosovo interim government withheld approval to realise the competition finalists' designs, insisting on 20,000 houses or none at all; AFH could afford to build fewer than a dozen.
The early experiences brought invaluable lessons, though, including the capacity of small-scale startup funding to attract expanded support – $5,000 accrued from entry fees for the Kosovo competition, leveraged through interest in a travelling exhibition, three entries shown in the 2000 Venice Biennale, and an appeal published in the Guardian, eventually grew to $100,000 in donations, applied to immediate refugee aid and rebuilding schools and medical facilities.
This philanthropic kindling effect has recurred throughout the group's career: Stohr recounts how $200,000 in small individual gifts for the Biloxi Model Home projects after Hurricane Katrina eventually grew to $15m in combined private and state support ("Those $20 donations, those are the ones that make projects happen"). Sinclair's opening essay in the book offers another key principle in diplomatically succinct terms: "if we wanted to get anything done, we'd not only have to raise funds but also retain control of them."
AFH EVOLUTION
Through successive projects on earthquake, hurricane and tsunami relief, mobile clinics and affordable housing, AFH has evolved from an ad hoc competition partnership into a hybrid of an architecture / design firm, a developer, a humanitarian NGO, an information clearinghouse and a think tank.
Organisationally, it is an American 501(c)3 not-for-profit, the equivalent of a registered charity in the UK; it stays afloat financially through a combination of grants, fee-for-service consulting with larger NGOs, and individual donations (the largest source of support, with strong participation by the design community).
"In less than a decade AFH has served populations from Sri Lanka to Uganda to Mississippi."
"The chief difference between AFH and for-profit firms," says Stohr, is that "our clients can't afford to pay us, but there are other people who can." AFH often partners with international organisations like UN Habitat, each of which brings partial funding to the table for a project.
Local chapters currently operate on a volunteer basis; new branch chapters have been known to announce their achievements before the central staff is aware they exist.
Stohr allows that unauthorised use of the AFH name occasionally keeps her up at night, but she prefers informality over central control. "If we had been a bottleneck, there are some amazing projects that would never have happened," she says, adding that the chapters have welcomed clearer guidance. "We're fortunate that the people who volunteer with us are professionals, and maybe a bit more aware than some broader organisations, and we have to trust them."
DESIGNER-DEVELOPER
Much of AFH's recent work includes a developer's role, addressing the details of microfinance and project management while working in typologies and sites where commercial developers seldom tread. "This is an entirely new way of thinking about design," Stohr says, "and nobody has a blueprint for it; nobody has a manual you can download. Believe me, I've looked."
AFH leaders sometimes swap ideas with other architects who have explored the designer-developer prototype, such as Sharples Holden Pasquarelli (SHoP) and the Rockwell Group. "I think architects shy away from having to deal with the management or financial aspects of a project; they're not trained to do it. And that's unfortunate, because they can add a lot of value there."
AFH's clients, she says, have relied on the group for both design and organisational expertise; without the latter, it can be difficult to make the case for the former. "A lot of the people who are looking at it from a purely bottom-line perspective don't see the value of design. Design to them is a cost, not a benefit. It's hard to take that intangible and turn it into metrics."
"Before AFH, existing channels for volunteer work were rarely effective at matching skills and needs."
OPEN ARCHITECTURE NETWORK
Redefining that intangible is AFH's next challenge. Among numerous awards, Sinclair won a 2006 TED Prize from the Technology, Entertainment, Design Conference for his work and an idea he raised in his acceptance speech, 'open-source architecture' is coming to fruition. The Open Architecture Network is an online instrument for sharing designs and interdisciplinary information with community leaders, non-profit officials, and others as well as members of the building professions. "We would like it one day to be the YouTube of architecture," Stohr says.
She and Sinclair are well aware that the OAN challenges a rarely-questioned economic paradigm. "The profession thinks about their design as the intellectual property," she says. "I think we've learned with the work that we do, the value of a designer is their knowledge, their experience, their expertise and their time. Overseeing a project, making sure that best practices are followed. Giving away the resulting design doesn't hurt the profession, in my opinion. Giving away the resulting design makes the profession more valued, because more people now will understand what architects and designers do, and may be more willing to seek them out when they do need help for a specific project."
Envisioning design as an element of the world's intellectual commons, not a service provided to a single client for a fee, will presumably strike some as a troubling idea. It may also foster positive network effects and prove particularly effective at spreading basic knowledge without the roadblocks of property concerns.
Stohr offers the examples of strategies for reducing mudslide risks when building on hillsides, providing adequate structural members for seismic resistance, or building at elevation in flood zones. Construction traditions passed informally across generations aren't always up to code in these areas. "These are not very complex design ideas," she says; "these are things that we can share. We need to start building a robust database of design solutions and details that is translated into the major languages."
"Those $20 donations, those are the ones that make projects happen."
Reciprocally, AFH's architects have made a point of honouring local knowledge, listening and learning about their clients' needs.
A Frontline video profile of AFH shows American-trained architect Purnima McCutcheon working with villagers at a community charrette in Tamil Nadu, India, and accommodating their suggestions about the placement of a bench.
This kind of give and take, Stohr believes, is the optimal form of professional exchange: "If it's going to make the interaction between the building and the community stronger, then you do it," she says. "That's what design is all about. To me, design is just a synonym for thoughtfulness and consideration of others."