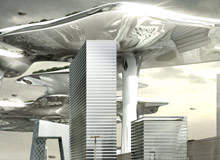 Amid the incursion of architects from the West into China – some boldface names with signature styles, others aggressively commercial and uninterested in innovative design – the local architectural traditions have often been overlooked.
A professional community that has only defined itself as such for about a decade now finds itself swamped with work, clambering rapidly up a learning curve, occasionally operating under media spotlights, and sometimes even wielding a bit of power. The confluence of history and economics puts Chinese architects in a unique position to ensure that the global traffic in ideas flows in more than one direction.
"Amid the incursion of architects from the West into China, local architectural traditions have often been overlooked."
The arrival of European and American firms seeking collaboration with Chinese colleagues has created unimaginable opportunities for architects who are new to the profession and often straight out of school.
Ma Yansong, a protégé of Zaha Hadid and Peter Eisenman, started his firm MAD Architects only four years ago and has already become China's first winner of an overseas competition (for the Absolute Towers, a flamboyantly curvaceous residential complex near Toronto that neighbours have dubbed 'the Marilyn Monroe building'). He finds that demand is so high that he is already turning down proposals and declining to enter more competitions.
"All the important buildings around China were designed by foreign architects; Chinese architects were not happy. We won the Toronto commission, and we almost became national heroes." The ensuing publicity has led to projects and exhibitions in Europe as well as an Architectural League Young Architects Forum Award in 2006, but Ma responds with bemusement. "Basically, I'm not ready yet," he says. "The whole [of] China isn't ready either!"
CHINESE ARCHITECTURE: A PHILOSOPHICAL FOUNDATION
How well do you really know your competitors?
Access the most comprehensive Company Profiles on the market, powered by GlobalData. Save hours of research. Gain competitive edge.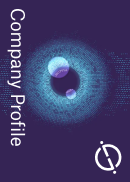 Company Profile – free sample
Thank you!
Your download email will arrive shortly
Not ready to buy yet? Download a free sample
We are confident about the unique quality of our Company Profiles. However, we want you to make the most beneficial decision for your business, so we offer a free sample that you can download by submitting the below form
By GlobalData
Ready or not, Chinese architects are assuming unexpected responsibility. In the rapidly growing middle-sized cities, in particular, architects find themselves meeting with mayors who 'know economics', as Ma puts it, but 'don't know architecture', but the imbalance of expertise does sometimes creates opportunities.
"All the city halls around China," Ma reports, "are huge monuments, no matter how poor the city is. They have a big central-axis building, like a very traditional Roman building." Ma and colleagues suggested that instead of copying that typology, the city should strive for open government, very natural, with very human planning. "Architects, you're in the middle; you have an opportunity to convince them. I think we should do that."
In place of borrowed Western ideas, Ma and others suggest, China can offer philosophical principles as a foundation for design. "The challenge [is] what we bring as Chinese architects to Europe, because all we've learned about modern architecture was from Europe. We can't bring traditional Chinese temples back to the modern world," Ma says, but "in traditional China, the relation between the man-made world and nature is unique."
"The confluence of history and economics puts Chinese architects in a unique position."
His work often incorporates natural and biomorphic forms: honeycombs, mushrooms, fibres, liquids, curves that establish strong relations to the earth. His gently angled Hongluo and Guangzhou Clubhouses and his Rising House nestled among hills near Beijing are not shy about displaying influences such as Hadid, Mies, and Ben van Berkel, but they add a distinctly Chinese sense of dialogue with their natural settings.
"Curved surface is not a space for cubic boxes. Instead, it gives those living in the cubic boxes a hope of liberty. There will not be a future without curved space." He now often views open space as a more appropriate tool than curvature, always serving the overall goal 'to free people's minds'.
His Sinosteel International Plaza in Tianjin, perhaps the most arresting of his designs in progress, merges the freedom of organic forms with the orderly modernist box through variably sized honeycomb fenestration. His speculative Beijing 2050 proposal converts Tiananmen Square to a park, covers the city's CBD with artificial shade trees in Tanguy-esque fungoid forms, and challenges the city to find alternatives to ground-based transportation.
He is willing to explore frank utopianism, commenting, "The media is the only way we can realise those concepts. People read and discuss: that's a realisation."
CHINESE URBAN DEVELOPMENT
While Chinese futurism attracts the eyes of the world, China's built history also offers messages both cautionary and instructive. In a rush to adopt foreign styles and technologies (particularly in time to be seen through the global microscope of the 2008 Olympics), Beijing and other cities have replaced vibrant street life with structures that strike many observers as soul-less.
One of the primary building typologies in Chinese cities, the hutong or residential alley, has been under attack since 1949, particularly so in the past decade or two. Thousands of Beijing hutongs have been demolished to make way for garment factories, tower blocks, and modern offices.
"Ready or not, Chinese architects are assuming unexpected responsibility."
Hutong houses often lacked private washrooms, and residents have welcomed upgrades in materials, sanitation and other quality-of-life variables, but some leading architects contend that modernisation has overlooked important virtues of the hutong and the courtyard-house compound or siheyuan.
The objection goes well beyond nationalism or nostalgia. To Zhu Pei, principal of Beijing-based Studio Pei-Zhu, the courtyard house is the most beautiful housing typology in the world.
With its human scale and its openness to the sky and landscape, the siheyuan produces an exceptional sense of tranquility amid urban density. Thus, alongside his strikingly contemporary designs such as Digital Beijing (a stark, windowless information centre resembling a printed circuit, with solids and voids literalising the ones and zeroes of binary code) and the sharply cantilevered Publishing House (part of a mixed-use 'Micro-City' on a Beijing superblock dedicated to the publishing industry, bearing a distinct resemblance to SANAA's New Museum of Contemporary Art in New York), Zhu has also made it his mission to reconcile the siheyuan with contemporary life.
Respect for historical forms, Zhu holds, means letting principles from those forms harmonise with current conditions, not preserving older forms under glass. His renovated Cai Guoqiang Courtyard House abstracts a three-stage typology called Jian, Fang, Yuan into a new building, presenting a sequence of different experiences.
The ancient entrance and courtyard are preserved and restored with traditional materials; the modern interior features a brand-new fenestration system; a highly contemporary steel-and-glass space, including an artist's studio, appears in the innermost zone, invisible from the street, honouring its older surroundings by reflecting them within the shared courtyard.
PEI-ZHU'S URBAN ACUPUNCTURE
A relatively small office (with 20 staff), Studio Pei-Zhu is one of China's most influential firms, the winner of two commissions for Guggenheim museums (in Beijing and Abu Dhabi) and the first Chinese firm to win a Design Vanguard Prize from Architectural Record (2007).
Zhu calls some of the studio's projects 'urban acupuncture': strategic rethinkings of decisions from the past, not cauterising history but altering its flow. The Cai Guoqiang house is one such intervention; Kapok, a.k.a. the Blur Hotel, is another, transforming a bland Beijing government office building into an ethereally translucent fiberglass-wrapped structure, restoring some of the harmony that post-1949 demolitions wrought on the Ming-era central city without resorting to further destruction.
"New designs can demonstrate the truth of the Chinese city through challenging symbolism."
"We cannot go back to the historical dream," Zhu acknowledges, but new designs can demonstrate the truth of the Chinese city through challenging symbolism, site sensitivity, and an urbanist vision that goes beyond the decorative short-term impressions made for the Olympics.
When 'the torch goes out', and urban development presumably decelerates, Zhu favors adapting the Olympic Park for informal, non-political public uses as 'the backyard of the city', as distinguished from the political gathering space of Tiananmen Square.
He is also concerned that the aggressive adoption of automotive infrastructure, as in the 20th-century United States, will lock China into environmentally disastrous patterns. "After the Olympic Games we have to rethink what is the truth of the city," he says. "We cannot use more cars; we cannot build more [automotive] infrastructure; we have to encourage people to use the public transit system, or people's health is going to be put in a very dangerous situation."
Today's levels of density require high-rise construction, he understands, but in a new building at Jianguomen he is exploring ways to reconcile the 'sense of living character' of the horizontal siheyuans with contemporary verticality.
"In China," he notes, "most people say 'nothing's impossible'," a double-edged sword, applicable both to clients who expect absurdly fast construction and architects who are beginning to see what they can do with newfound freedom.