The work of Winka Dubbeldam and Archi-Tectonics is so visually challenging, mathematically sophisticated, and theoretically grounded that one might expect Dubbeldam herself – elegant, hyper-intelligent, and 6ft tall – to be a fairly intimidating presence. She is not.
The atmosphere in her boutique-sized office, on a stretch of Manhattan's Varick Street with a high concentration of prestigious architecture firms, is relaxed and down-to-earth: casually strewn building models, REM and Lou Reed at conversational volume on the office speakers, a charismatic golden retriever offering a civilized paw to greet a visitor. Dubbeldam cheerfully credits her dog Snoes (a term of endearment in Dutch, pronounced 'snooze') with improving at least one balky client's attitude.
Dubbeldam's practice style is a distinct Dutch-American blend: pragmatic, data-driven, high-concept but no-nonsense, deeply immersed in scholarly arcana (topological mathematics and knot theory as well as Deleuze, Husserl, and other postmodernist usual suspects) but treating the ideas as working tools, not tactics for one-upmanship.
Notably, she energetically embraces contradictions and makes a virtue of inadvertencies. She is an innovator in applying the tools and materials of industrial design to architecture, though the results look anything but 'industrial'. She settled in New York largely through a series of happy accidents: after practicing in Rotterdam in the 1980s, graduating from the Academy of Architecture in 1990, then crossing the water to study at Columbia in 1992, she says, she 'forgot to leave'.
Perhaps she was keeping the sort of company one doesn't abandon casually. Having worked on competitions with Bernard Tschumi, Steven Holl and Peter Eisenman, she received a job offer from Eisenman, who had served on her final review at Columbia. Working in his office for two and a half years, she received an offer to design a small West Broadway space, the Cristinerose Gallery, during a month of vacation in 1994.
While she was away on that project, Eisenman's firm hit a financial rough patch and had to let everyone go, so during what became a 'permanent vacation' she launched her own firm. The calendar filled quickly: a solo exhibit in Los Angeles, an offer from Columbia to teach alongside Ben van Berkel, and a first monograph before the firm was even three years old (Winka Dubbeldam, Architect, 010 Publishers, Rotterdam, 1996).
How well do you really know your competitors?
Access the most comprehensive Company Profiles on the market, powered by GlobalData. Save hours of research. Gain competitive edge.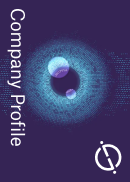 Company Profile – free sample
Thank you!
Your download email will arrive shortly
Not ready to buy yet? Download a free sample
We are confident about the unique quality of our Company Profiles. However, we want you to make the most beneficial decision for your business, so we offer a free sample that you can download by submitting the below form
By GlobalData
In less than a decade and a half, the 13-person Archi-Tectonics has accrued commissions, awards, and critical attention out of all proportion to its size.
DESIGN AS ENDLESS INVESTIGATION
As Reed Kroloff says in the introduction to her more recent book AT-INdex, Dubbeldam has a 'remarkable knack for being in the right place and arguing the right things to the right people at the right time'.
Kroloff's détournement of the familiar description for career serendipity includes the element that adds substance to what would otherwise be a cliché: Dubbeldam owes her surprisingly rapid ascent not to networking skills alone but to her strength in producing and articulating ideas.
"Dubbeldam energetically embraces contradictions and makes a virtue of inadvertencies."
Among the many computer-savvy young architects who moved through the Columbia programme during Tschumi's deanship (1988-2003), she goes well beyond using digital technology simply to craft complex forms, and she overtly rejects the 'blob architecture' trend associated with the rise of animation software. Instead, she prefers to use computers as generative tools, heuristic instruments for posing and framing complex problems for research. "To be an architect," she told interviewer Michael Speaks in a+u, "you need to know more than form or shape; you need to know the state of things."
Architectural practice in Dubbeldam's view is a research activity, an investigation into the appropriate configuration of questions, possible forms that might answer them (she interprets the word architecture according to its Greek roots as "meaning-form"), and most importantly the operations that generate such forms.
Yet Dubbeldam is no impractical theoretician. As Kroloff writes, "While many architects – including Dubbeldam – label their work as investigations, she means it," and these studies have yielded a coherent series of high-performance buildings. Since her US debut with the Cristinerose Gallery, an impressive proportion of her designs have been built, and the results have captivated clients and critics alike."
Dubbeldam is gifted at teasing out the implicit sophistication of apparently simple objects and organisms. Bursera cinerea and other trees of the Simaruba clade of Bursera, she observes, have the property of responding to force or wounds with extreme growth, an accumulation of their distinctively paperlike bark resembling scar tissue, leading to exuberantly gnarly new shapes; she describes these species' behaviour as a natural model for Archi-Tectonics' strategy of converting obstacles into new challenges. "Things [that] potentially could be seen as restrictions," she says, "we like to see as potentials for great design, so that nothing restricts us. It's like a game we play."
The game has no point of closure. As she told Javier Barreiro Cavestany, "I hate perfection. I think perfection is boring. Instead, there is something beautiful about accident, when things never completely fit." Her work has evolved through stages emphasising different formal strategies, each appropriate for different physical dimensions.
FLEXIBLE, PERHAPS TO A FAULT
Perhaps flexibility is the other unifying principle across the various formal experiments, hybridised typologies, and blended programmes that characterise Archi-Tectonics's efforts to date.
"Architectural practice in Dubbeldam's view is a research activity."
The relaxed tone that Dubbeldam brings to certain aspects of her work contrasts with her undeniable rigor.
She has noticed for several years that other architects' work repeats ideas associated with hers – porous faades, sinuous creases, L-shaped overhangs using existing buildings' air rights – usually in general principle, but at least once in essentially exact imitation, planned for the street directly behind her Greenwich Street building.
Initially surprised, she now attributes most such phenomena to synchronicity and graciously takes the imitations as a compliment. The late Herbert Muschamp of the New York Times told her, "obviously this is the new urban model you figured out, and people will copy it, so it's fine." She agreed and took the one blatantly derivative design in stride (privately noting 'there is justice in the world' when it ultimately went unbuilt).
The hovering-L form, in any event, looks fairly widespread these days, not least in some of Dubbeldam's other works: her American Loft Building in Philadelphia comprises three interlocking Ls distinguished by different cladding materials, one featuring dramatically random punch-card fenestration.
If Dubbeldam's flexibility ever reaches a point of excess, it may be in a reluctance to press hard for some of her own principles. She is committed to the social-democratic traditions of her native Netherlands, and she dedicates considerable attention to the politics of urban space. Describing the Greenwich Street project to Cavestany, she cites its 'political side in a certain democratic use of space, in trying to appropriate something without possessing it'.
Her allegiance to forms of urban civility that transcend considerations of private property is unmistakable as she discusses short-sighted New York developers, the possibility of visionary upgrades in transportation and energy infrastructure, or officials who fear adventurous design.
"Dubbeldam is gifted at teasing out the implicit sophistication of apparently simple objects and organisms."
Delivering high-end designs on affordable budgets, on schedule, is a point of pride for her; while describing herself as 'not super political', she is acutely aware of her work's economic and political context. Yet in the current building environment, many of her most progressive ideas have been going into luxury housing and five-star hotels.
This may be a contradiction that design alone cannot resolve. More of the population deserves to see and inhabit Dubbeldam's environments.
Commissions for typologies that establish civic space such as libraries and cultural institutions have not yet come her way to any large extent, but she is enthusiastic about taking them on.
She has produced larger master plans in Belgium and the Netherlands; a green neighbourhood for Staten Island may soon expand the American segment of her portfolio; she expresses a strong interest in working in the UK. It is still relatively early in her career, in any event. She is unlikely ever to run out of communities that welcome the application of high intelligence to the state of their spaces.