Geberit manufactures a wide range of concealed cistern technology and drainage solutions.
Our plumbing and sanitary systems have been available in Australia since 2002, and can be found in Reece plumbing stores across the country. We also sell products in 100 countries worldwide and are recognised for our durability, innovation and sustainability.
Piping systems for building drainage
Since introducing the first concealed cistern 50 years ago, Geberit has continued to innovate, expanding to a diverse range of high-performance products that incorporate common elements for maximum compatibility.
To meet the demands of an increasingly vertical architecture and construction industry, we have now developed the Pluvia roof drainage system and the Sovent building drainage solution.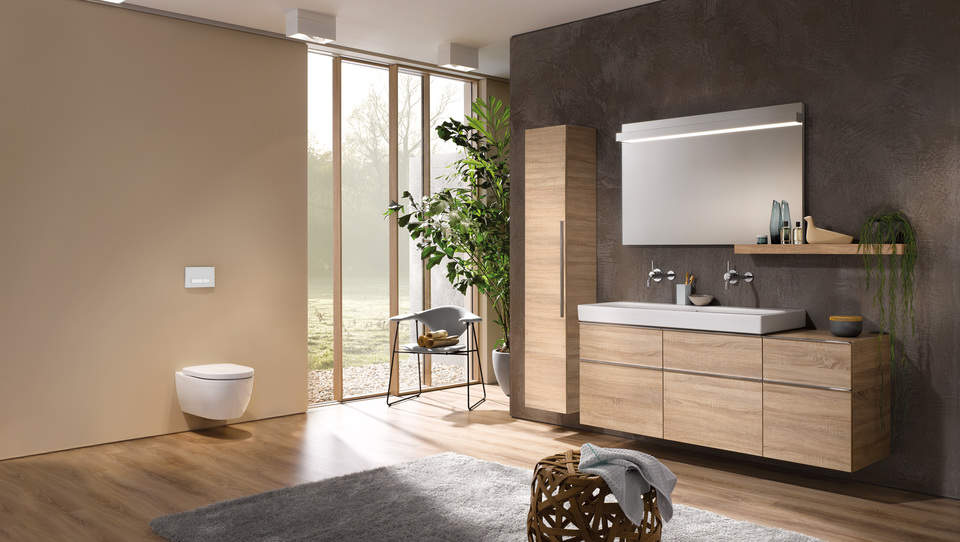 Geberit designs and provides a wide range of concealed drainage and cisterns.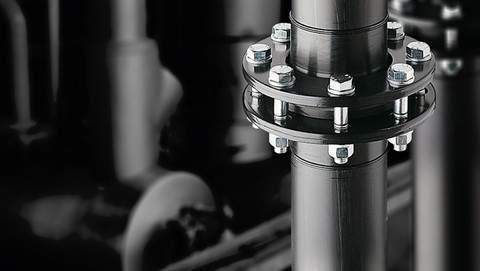 Our high-performance drainage systems are designed to meet the demanding requirements of the construction sector.

The Pluvia roof drainage system features state-of-the-art siphonic technology.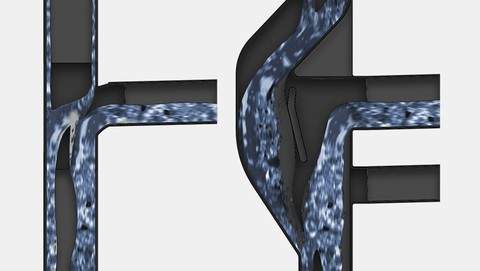 Our compact, high-performance Sovent drainage system is suitable for applications in multi-storey buildings.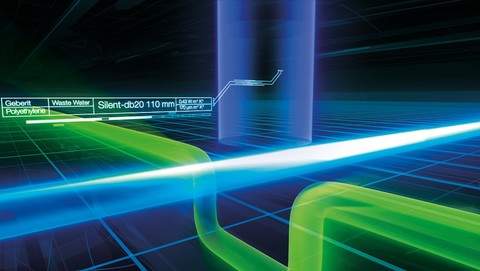 We provide accessible building information modelling (BIM) data to facilitate product design.
Both complement our trade waste solutions, as well as emphasise cost and space savings without compromising performance.
Siphonic roof drainage systems
Incorporating of the latest in siphonic drainage technology, the Pluvia system features a high discharge rate that significantly reduces the required number of pipes in comparison with conventional roof drainage systems.
A non-sloping collector pipe is connected to fewer discharge stacks that subsequently use smaller pipes. When used together, Pluvia and Sovent can offer a space advantage of up to 63% more usable space. The self-cleaning pipes are quick and easy to install in all types of roofs, including green roofs, and can discharge up to 100l/s of rainwater per outlet.
Pluvia can be combined with Sovent, a space-saving, high-performance, single-stack drainage system. Using a patented branch inlet fitting, Sovent reduces fluctuations of pneumatic pressure inside stacks, preventing the siphonage of connected taps and offering a 30% increase in discharge capacity when compared with other fittings. The cost-effective fittings are ideal for applications in multi-storey buildings and manufactured from a durable high-density polyethylene (HDPE) plastic.
Concealed toilet fixtures
Geberit offers concealed cisterns and flush buttons for sleek, contemporary bathrooms.
With more than 60 million units installed worldwide, you can be assured that our concealed cisterns deliver discreet performance, efficiency, and sustainability in bathrooms of all sizes and designs. The 3 or 4-Star Australian Water Efficiency Labelling and Standards (WELS) rated cisterns can fit in standard 80mm walls and are easily accessible for service or repair through the flush plate.
In addition to our suite of reliable, long-lasting plumbing and sanitary solutions, Geberit offers support and expertise at all phases of the project, offering an exceptional level of design support and detail drawings. Readily available building information modelling (BIM) data and easy integration with Revit software facilitate the product specification and design processes.
About Geberit
Geberit's design and functional experience enables us to provide reliable products and viable solutions for its customers, who value the importance of retaining quality and performance. Innovation, reliability and superior design are the qualities that have been at the heart of our business for almost 150 years, making it a European market leader in sanitary and drainage products.
With more than 50 years' global experience as a trusted provider of drainage solutions for builders, architects and developers, we have been synonymous with high-quality, reliability and longevity. Supported by research and extensive testing, our Swiss design and manufacture capabilities delivers low-maintenance, cost-effective products that allow unrivalled design flexibility.