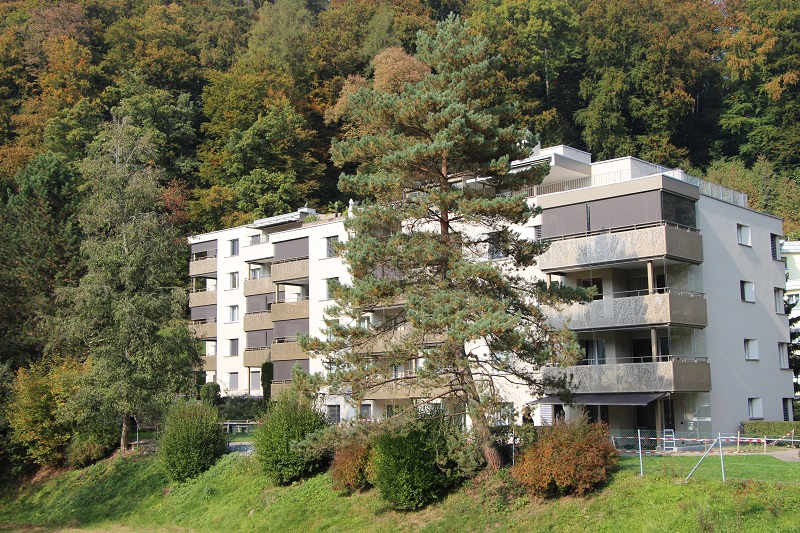 Whoever lives in Lucerne does not only lives in one of the most beautiful Swiss cities, but also in the midst of a magnificent nature. The unique environment with lush trees and firs can also be found in the striking terrace railings.
Well-known Lucerne architectural firm Tripol Architekten AG has taken nature as its model and has opted for perforated Bruag balcony balustrades.
The semi-transparent railings, glazed in a warm shade of green, pick up the shapes and colors of the forest and are as aesthetic as they are functional. Similar to works of art, they allow discretion without constricting and transport the changing spectacle of nature into the living spaces, depending on the time of day and the influence of light. Pure nature for a perfect quality of life.
Architecture: Tripol Architekten AG, Lucerne
Installation: Bühlmann Metallbau AG, Lucerne
Material: Cellon 8mm
Colour: Bruag Alu Satine
Perforation: 10,100