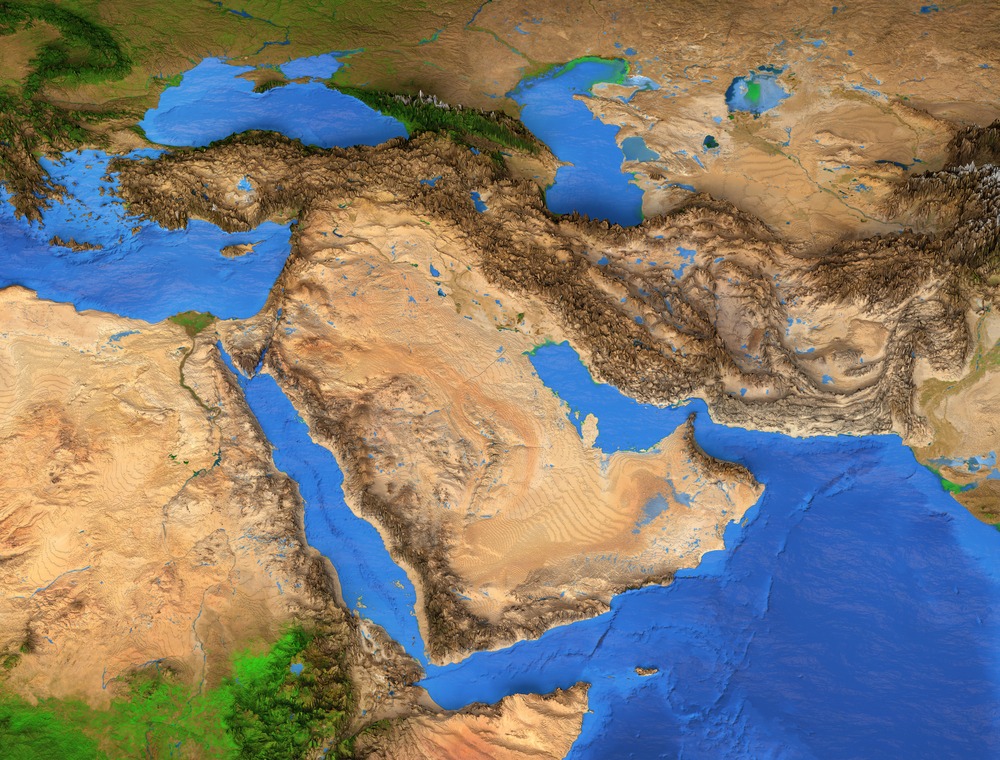 The tourism sector among Gulf Cooperation Council (GCC) member nations is witnessing rapid development to meet the growing demand of international travellers. The GCC is made up of Saudi Arabia, Kuwait, the United Arab Emirates, Qatar, Bahrain and Oman. 
Over the past decade, the region has transformed into a global hub for travel and tourism, attracting visitors from all over the world. According to the United Nations World Tourism Organization, the region is poised to attract 195 million visitors by 2030, above the global average for any one region. 
GCC states are expected to witness an improvement in economic performance on account of a recovery in oil prices leading to improved sentiment and an increase in government spending. 
GCC states
Gulf states are making significant investments into the development of tourism and hospitality infrastructure including airport expansions to increase the handling capacity of projected visitor inflow, this is supported by regional air carriers offering appealing offers and discounts to boost tourism activity in the region. Relaxation of visa rules by the governments in UAE and Qatar is expected to further boost tourist arrivals in these states. Improvement in the transport network system and quality of services offered to visitors will also give a boost to the Gulf States overall construction industry. 
The GCC has several infrastructure and hotel projects scheduled to open through 2023 to accommodate the future tourist inflow. GCC leisure and hospitality construction market is projected to reach US$642.3 billion in 2023 from an estimated US$466.9 billion in 2019, implying a 5-year compound annual growth rate (CAGR) of 8.6% compared to a 5-year CAGR of 5.7% (2013 to 2018), on the back of mega-events such as The World Expo 2020 in Dubai, World Championships in Athletics in 2019, FIFA World Cup 2022 and the World Aquatics Championships in 2023 in Qatar. 
GCC countries have been promoting attractive tourism elements in line with their ambitious drive to diversify the economy. As per the Oman Ministry of Tourism's Tourism Strategy 2040, the Sultanate intends to attract 11.7 million travellers by 2040, with 5 million of them intended to be leisure and business visitors. The gulf state is also exploring its potential in providing services in the meetings, incentives, conferences and exhibitions (MICE) sector. With the opening of a new airport in Muscat, it's expected that new routes will be added allowing desirable new markets to open up such as the Nordics and greater China especially with the increase in hotel room supply that Muscat has started witnessing. 
Bahrain 
Meanwhile, as per Bahrain's large-scale infrastructure development plan, Bahrain International Airport is undergoing a modernisation program costing US$1.1 billion which will increase its passenger handling capacity from 9 to 14 million per year in 2020. Kuwait's long-term strategy aims at increasing the capacity of Kuwait International Airport to 25 million passengers per year. It has also planned to invest US$1 billion in promoting tourism over the next few years to increase its international tourist arrivals to 440,000 per year by 2024. 
Qatar
Tourism is one of Qatar's major drivers of the country's economic diversification strategy, in line with the objectives of the Qatar National Vision 2030. Having successfully won the hosting of one of the most highly anticipated global events, the FIFA World Cup 2022, is already bringing in new investments. The Qatar government is keen to ensure that the growth path for the country is paved for all the key sectors with as much as US$200 billion worth of infrastructure investments allocated to meet economic goals. Dubai is expected to witness an inflow of 20 million tourist arrivals in 2020. The World Expo 2020 is expected to attract tourists in between October 2020 and April 2021. To welcome this number of expected visitors in the Emirate during the event, more than 50,000 hotel rooms are currently under construction.
Saudi Arabia 
Saudi Arabia has several tourism projects under construction which seek to draw international and GCC tourists. The biggest development projects to date include Qiddiya Entertainment City, NEOM, the Red Sea Project and Amaala resort, which will shape the future of tourism as an important hub to meet and satisfy the recreational, social and cultural needs of the Kingdom. These developments are part of the Crown Prince's ambitious plan Saudi Vision 2030 that aims to diversify the economy, away from a dependency on oil. Furthermore, a pilgrimage to Mecca and Medina is one of the key tourist attractions in Saudi Arabia. Religious tourism in Saudi Arabia is expected to see a significant increase on the back of expansion projects in Makkah and Medina, supported by the Haramain high-speed rail and the US$7.2 billion expansion project of King Abdulaziz International Airport. 
GCC, leisure and hospitality building construction output growth
(real, growth rate %)