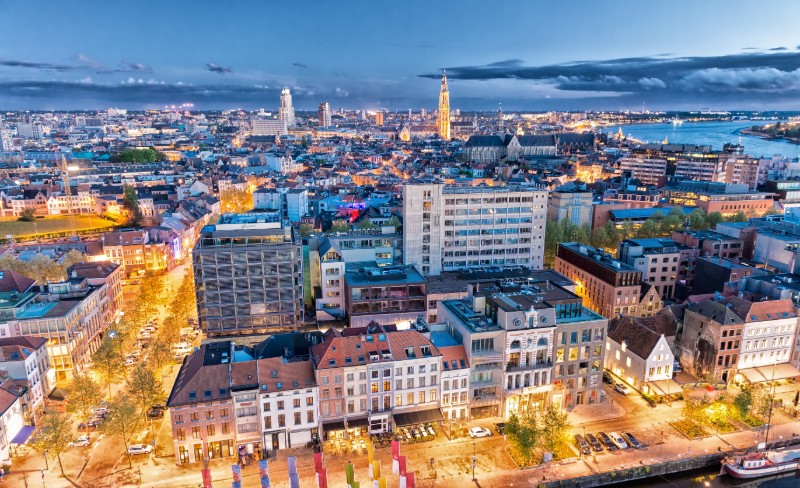 Following the strict lockdown measures implemented last month in Belgium, the government has begun easing restrictions, with construction sites gradually restarting works. In the Netherlands, construction remained largely unaffected due to the more liberal lockdown approach taken by the Dutch Government. This is in stark contrast to Belgium, where construction work was halted. The relaxing of the lockdown measures in Belgium comes after the latest data showed that the number of people being admitted to hospital for the Covid-19 virus has fallen to its lowest level in a month.
The Belgian construction group BESIX stated that construction work had been disrupted in Belgium, with civil and large building projects slowing down by more than 50% in the last month. At one construction site where the firm generated half of its total revenue in 2018, a construction manager reported only 17 workers were able to work on site instead of the regular 290. In response to the virus outbreak, the construction firm has taken cost cutting measures, including mandating a salary cut of 30% for senior management while the pandemic continues. It has also postponed the decision to pay shareholders dividends until after the pandemic has been contained. While construction projects have been disrupted in Belgium as a result of the lockdown measures imposed, the company has reported that projects have not faced any disruption in the Netherlands.
While the virus outbreak has not impacted ongoing projects in the Netherlands, the worsening economic outlook will weigh down on construction industry output growth. The Dutch research institute, EIB, has reported that up to 40,000 construction jobs are at risk as a result of the virus outbreak. As the economic outlook worsens in the Eurozone, lockdown restrictions being lifted for construction firms will bring the sector some respite. However, while ongoing projects may restart, the worsening economic conditions are likely to lead to project cancellations and delays as demand weakens in the economy. Considering the worsening economic conditions and the virus outbreak, GlobalData has downgraded its growth forecast for both the Netherlands and Belgium in 2020. Construction output is forecasted to contract by 3.4% in Belgium, while for the Netherlands the growth forecast has been revised downwards, with a contraction of 4.6% now expected. A further downward revision of the forecast is likely in the near term given the remaining downside risks.