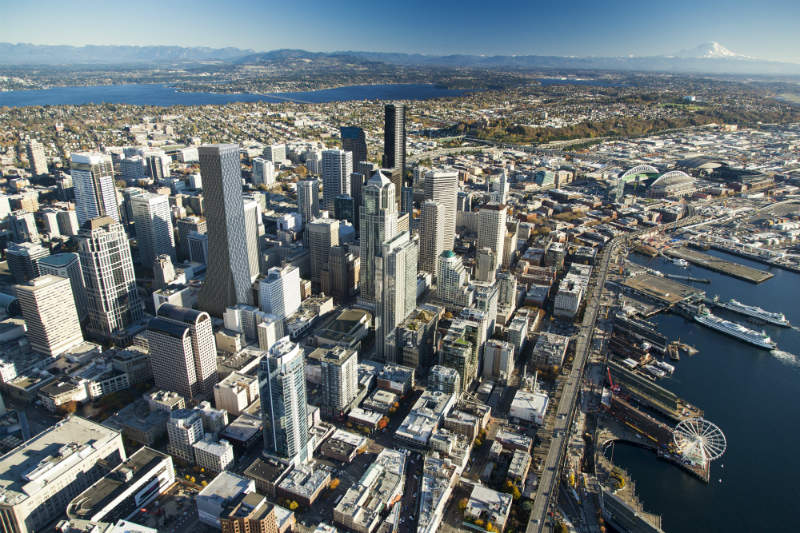 In a presentation given in front of the Geological Society of America last September, two of the world's most eminent geoscientists warned of a potential spike in big earthquakes in the year ahead.
In their address, Roger Bilham, of the University of Colorado, and Rebecca Bendick, of the University of Montana, expounded the theory that fluctuations in the speed of the Earth's rotation could bring about an upsurge in seismic activity.
Time will tell whether Bilham and Bendick are onto something. At the time of writing, there have been 50 significant quakes so far in 2018, as recorded by the USGS Earthquake Hazards Program. The total tally for 2017 was 124.
The deadliest to strike hitherto is the earthquake of February 26 in Papua New Guinea, which registered a magnitude of 7.5 and claimed the lives of 160 people. The biggest remains the 7.9 quake reported in the early hours of January 23 in the Gulf of Alaska. On that occasion, there were no fatalities.
Barring the tragic events earlier this year in Papua New Guinea, thankfully no quake has come close to wreaking the disaster wielded on Mexico City last September, in which a 7.1. earthquake tore through the Mexican Capital leaving a death toll of 230.
What subsequently transpired was that the main cause behind the fatalities was not the tremors themselves, but from collapsing buildings and flying objects. This is notwithstanding a number of new buildings springing up in Mexico City in recent years – and elsewhere –  comprised of new designs and materials, engineered to hold out during such seismic episodes.
How well do you really know your competitors?
Access the most comprehensive Company Profiles on the market, powered by GlobalData. Save hours of research. Gain competitive edge.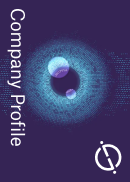 Company Profile – free sample
Thank you!
Your download email will arrive shortly
Not ready to buy yet? Download a free sample
We are confident about the unique quality of our Company Profiles. However, we want you to make the most beneficial decision for your business, so we offer a free sample that you can download by submitting the below form
By GlobalData
The events of September would suggest that many of these buildings still aren't up to scratch – and not just in Mexico either. A recent assessment of high-rise buildings in Wellington and Auckland – both subjected to deadly quakes in recent years – showed many to be desperately lacking in their requirements to keep people safe from falling objects during earthquakes.
"Game-changer": Seattle's Rainier Square Tower
Nonetheless, this has not stopped some architects and engineers talking of new frontiers of earthquake-resistant design. In Seattle, situated on the US West Coast – an area infamously prone to quakes – work is currently taking place on one such building that is being billed as a "game-changer". 
Rainier Square Tower, located in the heart of the city's downtown area, is set to feature a composite structural steel-frame, in which cross-tied plates are filled with concrete to improve seismic resistance. With a rebar-free core, it could also be cheaper, easier and safer to build.
With the contract having been awarded to NBBJ, engineers are currently conducting proof of concept, with construction of the 850-feet-tall building set to reach completion in mid-2019. 
Yet Andrew Whittaker, a professor of civil engineering at the University of Buffalo, isn't convinced the project merits as much excitement as it is being afforded in some design and engineering circles.
"We should be cautious with terms such as 'game changer'," he says. "The composite construction being used for the tower in Seattle is the same form that contributed to the bankruptcy of Westinghouse Electric Company associated with massive cost over-runs at the sites of new build nuclear power plants in Georgia and South Carolina in the US."
"SC construction is not yet proven to be a robust alternative to traditional reinforced concrete construction. I would wait until ten buildings have been constructed using this form, and savings identified, before any talk of game changers can be justified."
Retrofitting: Eco-friendly ductile cementitious composite
Over at the University of British Colombia, a team of researchers are also working to develop a new seismic-resistant, fibre-reinforced concrete that could one day be applied in earthquake prone areas.
Known as eco-friendly ductile cementitious composite (EDCC), the retrofit technique works by spraying surfaces and walls with a thin layer of EDCC, which shares a similar molecular makeup to steel – in that it is strong, malleable and ductile.
Tests so far have produced positive results, claim the researchers, with EDCC shown to be able to withstand earthquake simulation tests with magnitudes as high as 9.1 on the Richter scale – the same level of intensity of the quake that devastated Japan's Tohoku region in 2011.
"We sprayed a number of walls with a 10 millimetre-thick layer of EDCC, which is sufficient to reinforce most interior walls against seismic shocks," says Salman Soleimani-Dashtaki, a member of the research team. "Then we subjected them to Tohoku-level quakes and other types and intensities of earthquakes—and we couldn't break them."
Innovation in Japan: The world's first AI-based anti-quake system?
As one of the world's most earthquake prone countries, Japan has long sought to come up with new and innovative ways to stand tall during seismic events. High-rise buildings in Tokyo commonly make use of absorbing devices – known as isolators – in their foundations, made from the likes of laminated rubber, which prevent ground movement from reaching the building.
Could new technologies be afoot? NTT Facilities, a subsidiary of the Japanese telecoms giant, is reported to have developed the world's first artificial intelligence-based system able to stop quakes in their tracks.
Able to analyse the movements of buildings, the AI works by shaking in step with tremors, in effect cancelling them out. According to Japanese media reports, the technology will be made available in the country's Kansai region in the near future.
Whittaker, however, argues that the system is not as a novel as reports are making it out to be.
"The AI-based system is not new," he says. "Thirty years ago it was described as 'active control', and implemented to mitigate earthquake effects on a tower in China.
"There is a mischaracterisation here of seismic isolation, which is now a mature earthquake-resisting technology, which has been applied to buildings, bridges and mission-critical infrastructure, in North and South America, Europe, Asia, and New Zealand.
"Seismic isolation, coupled with damping devices in some circumstances, is likely the best available option for low and medium-rise buildings that have very high standards for seismic performance."