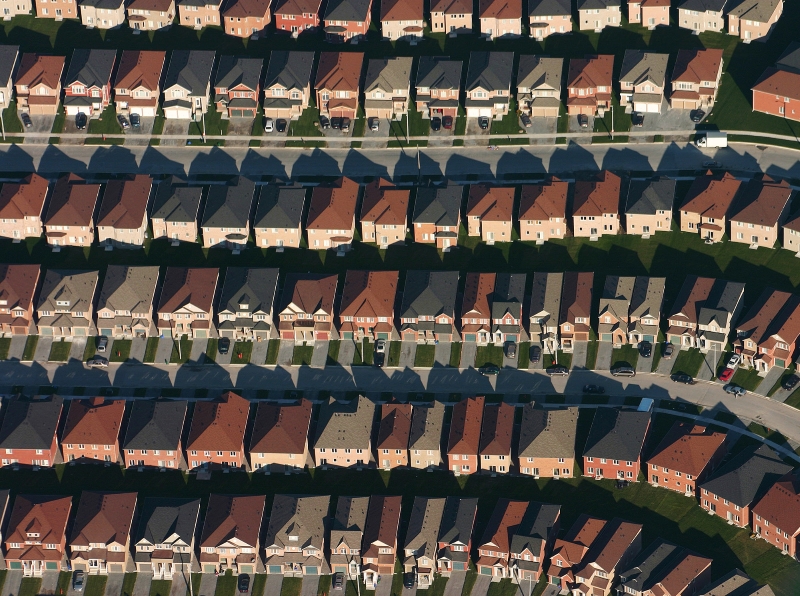 Amid the politicking and daily grousing around Brexit, it's hard to believe that once upon a time the credibility of the British government was tied to the idea of housebuilding.
This was the early 1950s, when the destruction of the second world war was still a blight on many an urban landscape pockmarked by rubble and bombsites. Yet with the end of rationing and an increasingly healthy economy, the government sought to prioritise the replenishment of its damaged housing stock.
Soon, some 250,000 new local authority homes were being erected each year. New towns came to light in London's outer greenbelt, leading to the creation of the likes of Hemel Hempstead, Harlow and Crawley. Some historians argue this was the first – and last – successful attempt by a UK government of involving itself in large-scale, strategic planning.
That's where our misty-eyed nostalgia ends. The following decade, the 1960s, may have seen housebuilding hit a post-war peak, with 400,000 new homes springing up each year, but this also included the birth of the tower block, whose legacy is defined by quantity rather than quality.
In the intervening years, subsequent housing bubbles, a rising population, introduction of 'right to buy' under Margaret Thatcher's government and the financial crash have all led to the situation the UK finds itself in today: desperately in need of more housing.
Whether one chooses to define Britain's seeming aversion to bricks and mortar as a shortage or a crisis, it is a situation that needs urgent addressing.
How well do you really know your competitors?
Access the most comprehensive Company Profiles on the market, powered by GlobalData. Save hours of research. Gain competitive edge.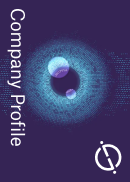 Company Profile – free sample
Thank you!
Your download email will arrive shortly
Not ready to buy yet? Download a free sample
We are confident about the unique quality of our Company Profiles. However, we want you to make the most beneficial decision for your business, so we offer a free sample that you can download by submitting the below form
By GlobalData
New targets, same old problems
In 2012, David Cameron's Conservative government introduced planning system reforms – predicated on deregulation – with the aim of building of 200,000 new homes a year. While this may have created a 40% uptick in planning permissions, completions stood at 164,000 in 2015-2016.
In 2017, Theresa May's government upgraded the target to building 300,000 new homes a year by the middle of the next decade. Last year, the Prime Minister also announced new changes to the National Planning Policy Framework (NPPF), pledging to free up more land for development and strip planning powers from councils that fail to miss their housebuilding targets.
Is the Prime Minister guilty of unfairly apportioning blame at the feet of local planning authorities? Could such tweaks to the NPPF impact upon the UK's housing woes? Or does the planning process require a complete overhaul?
"Planning has a public purpose, aiming to deliver place quality and coordinate the different investments needed in infrastructure that result in liveable and attractive places," says Nick Gallent, head of University College London's Bartlett School of Planning.
"In the last few years, deregulation of development rights – including office to residential conversion – has resulted in poor quality development; slums in some cases.  We want good planning to be a means of coordinating good quality outcomes.  But, to do that, it has to be well-resourced."
Cash-strapped: scarce resources for local planning authorities
It is widely recognised that spending cuts at the hands of austerity have not helped local planning authorities go about their business.
"Planning departments are being painted out as obstinate and destructive bodies, but I don't think that's entirely fair," explains one civil servant for housing, speaking on condition of anonymity.
"You can also blame the markets for doing what markets do – making the rich get richer – but if you create a culture of austerity, councils are going to struggle to create revenue. Local authorities in dire straits, financially, are therefore not always incentivised to create more affordable housing as it isn't profitable for everybody."
In other words, planning authorities are helpless to coordinate development without the right resources – be that officers, time or funding. Jo Richardson, professor of Housing and Social Research at De Montfort University, believes there needs to be "a stronger steer" on delivering housing from the government.
Housebuilders have also come in for criticism – even from the Prime Minister, who, in a speech last year, urged them to "do their duty to Britain". Gallent, however, believes such arguments to be unhelpful, especially in light of the fact that housebuilding has effectively been a privatised sector in the UK since the days of Thatcherism.
"I don't see any value in the blame game, whether local authorities or housebuilders are the target," he says.
"I find that housebuilders want to build good stuff and make money from it.  They want planning to do much of the groundwork in terms coordinating investments. But when bad rules are put in place – like removing the planning requirement for office to residential – bad housing is incentivised. Bad practice often follows on from bad policy."
Left field: might the answer lie in the greenbelt?
The housing problem has long been a talking point across all factions of the political divide, but solutions remain depressingly wanting. One of the more popular proposals of recent times has been the allocation of anonymous areas of the greenbelt over to housing production – particularly beyond London where the crisis is felt at its sharpest.
According to the Office for National Statistics, 98% of England is still classified as natural land, meaning it has one of the lowest levels of built-up environment in the EU, behind only the Netherlands and Cyprus. So, does the answer lie in Blake's green and pleasant land?
From an environmental perspective, paving over pastures and copses represents absolute anathema, risking the creation of urban sprawl. But, then again, it depends on how one defines greenbelt. A large chunk of the land we believe to be verdant is in fact brownfield, such as abandoned petrol stations, disused supermarkets, carparks and railway sidings.
"You could technically build on brownfield tomorrow," says the civil servant. "But, there's no existing infrastructure in which to build. Where are the schools, bus stops, shops, pharmacies? Without an infrastructure in place, I don't think it's a viable alternative for planners."
"I think that before we throw our hands up in the air and build on the greenbelt, we need to think about whether preserving the current function of housing and current patterns of consumption is more important than the defence of green space, or more important than linking the scale of development to need," believes Gallent.
Market conditions: why the crisis goes beyond planning
In truth, so complex and broad is the context of the UK homes shortage that turning to the greenbelt would be too simplistic a panacea. The housing market is contingent on several moving pieces, which include investment motive, access to mortgage credit and the second home market – among others.
"I think the government recognises a problem here," he adds. "It put a stamp duty supplement on second homes a few years ago [in 2016]. But could it do more? There are of course risks here given the importance of housing and related financial services to the economy.
"Also, non-essential consumption is a support for the housing market, measured in price growth. So governments tend to move gingerly when addressing demand-side pressures and distortions."
Today's planners can only work with the housing market in which they find themselves. With 320,000 people recorded as homeless in Britain in 2018 – according to housing charity Shelter – one only hopes a breakthrough policy is found sooner rather than later.