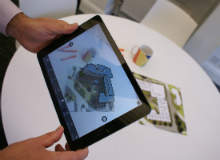 Architecture has always embraced new technology. In the 20th century, advancements in computer aided design transformed what was technically possible, and innovations in materials, engineering and modelling have been embraced by forward-looking designers.
But now architecture has a new set of tools, and they are once again changing what is possible in the field.
From augmented and virtual reality to BIM and 3D printing, we look at how the discipline is being transformed.
Virtual reality enhances client interaction
For some architects, the benefits of using virtual reality (VR) have been so pronounced that it has become an integral part of their design and visualisation process. IA Interior Architects discovered that while renderings and views from Revit are photorealistic, once they started working with InsiteVR to transfer design models into VR, clients' business decisions were significantly enhanced. IA has now been doing customer and client-facing VR directly from their design models for over a year.
"We've been able to learn a large amount from these real-time experiences, and we've started to understand and even pioneer the workflow and best practices," explains Guy Messick, director of design intelligence at IA Interior Architects. "By moving from a static methodology, i.e., renderings, plans, and so on, to an experiential environment, fundamental changes in process and perception occur. We see this routinely in clients making changes and understanding design in a new, and more engaged manner."
How well do you really know your competitors?
Access the most comprehensive Company Profiles on the market, powered by GlobalData. Save hours of research. Gain competitive edge.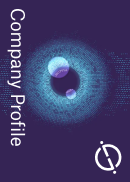 Company Profile – free sample
Thank you!
Your download email will arrive shortly
Not ready to buy yet? Download a free sample
We are confident about the unique quality of our Company Profiles. However, we want you to make the most beneficial decision for your business, so we offer a free sample that you can download by submitting the below form
By GlobalData
Believing that the biggest advantage of virtual reality will be the ability to thoroughly test and experience a design as it develops, London-based WCEC embarked on a research and development process to understand how VR could be incorporated. Middlewood Locks, a new urban living neighbourhood in Manchester, is one of the projects that WCEC has used to develop and test VR applications internally.
"By moving from a static methodology, i.e., renderings, plans, and so on, to an experiential environment, fundamental changes in process and perception occur."
"The jump from our traditional ways of modelling/lighting/texturing scenes in 3DSMax to that of VR engines like Unity is fairly significant so it's taken some intensive self-learning," says Luke Prest, WCEC's head visualiser. "There's no doubt that it's a powerful tool, everyone using the Oculus is blown away by it."
Prest explains that while the process of getting a building information modelling (BIM) or SketchUp model to work in Oculus Rift is not currently a commercially viable "every day" exploration tool, but that the tipping point is not far off. "Companies like Autodesk and Trimble are already working on building 'plug in and explore' platforms to their existing software packages," he says.
"Eventually we'll be able to simply plug a headset into our workstations and explore what's on screen in VR and that's the point it will start to become a more mainstream and everyday tool."
Colin McCrone, director of design technology at Safdie Architects, says the team has found that newer technologies, including the gaming engines Unity and Lumion, allow them to quickly convey spatial intent before ideas are further developed through tangible material exploration.
"Though gaming engines do not yet produce fully-polished renderings, they enable us to sketch ideas and to engage clients through virtual and physical media," he says.
BIM aids control and communication
The team also use the building information modelling (BIM) platform Revit to document designs and support the process of translating spatial ideas into building elements. "BIM was originally intended to reduce the cost of making design changes by connecting each two-dimensional drawing directly to a smart three-dimensional model, but benefits have grown to include allowing the architect tighter control over the design process," McCrone explains.
The team used BIM to model Project Jewel, the new addition to Singapore's Changi Airport, a $1.2bn glass dome over 134,000 square metres integrating nature, leisure activities and airport facilities. "This meant we were able to quickly understand the implications of our design decisions for the building's appearance, structure, and use of materials," he says. "Our data-rich model allowed us to communicate the building's complex geometry accurately with consultants and insure the design intent was consistently honoured."
Communication and collaboration are the keys to the success of any project, says Karl Thurston, BIM manager and associate at LSI Architects, who explains that BIM technology has transformed the design and construction process for LSI Architects. The Arthur Rank Hospice, a 24-bed facility in Cambridge, UK, is just one of LSI's projects to benefit from BIM where it significantly increased stakeholder engagement.
"One of the most valuable benefits of BIM is its ability to bring the design to life, before it has been built," says Thurston, who explains that instead of taking drawings to meetings LSI used BIMX. "BIMX is an interactive 3D model linked to the 2D documentation, and this was a really powerful way of communicating the vision and meant we were able to get buy-in from everybody involved."
Being able to show a clear picture of the environment that LSI were trying to achieve meant they could show the project's team exactly why it was important to retain certain elements. "This means that the end result will be exactly what we and the client had intended," says Thurston.
Augmented reality improves stakeholder engagement
By incorporating augmented reality into their design process with the use of Augment software, LSI has further improved communication with clients as the technology allows them to interact with a building in 3D via a tablet or smartphone.
"This is an area where augmented reality can make a big contribution, as the technology's strength is in the communication of ideas, concepts and the vision for a building," says Thurston, adding that it is a very intuitive way for people to get involved and realise a design brief.
"By overlaying digital information onto physical materials, i.e. by holding a smart device over a drawing and scanning, the Augment app will show a digital representation of the building on screen, enabling users to see the design as a 3D object, and interact with it."
While Hong Kong-based landscape architects Morphis has been using 3D and 4D tools for the last decade, the recent introduction of augmented reality has noticeably improved client and community engagement.
"As designers, we are responsible for imagining and delivering what spaces can be and guiding their transformation, and augmented reality allows us to engage with clients and communities in ways that even the untrained eye can fully understand," explains partner Mark Blackwell.
"Augmented reality allows us to engage with clients and communities in ways that even the untrained eye can fully understand."
For Morphis, the use of augmented reality gives the client greater understanding of a project which they can access and control anytime, anywhere. "We can enhance our client's expectations better with a readily accessible, detailed 3D understanding of the project from the early conceptual stages, as well as the ability to co-ordinate design issues which would otherwise be unresolved," he says. "There is no hiding place with augmented reality, and that's the way it should be."
Blackwell explains that Morphis develops the model through the detail design stages with Revit software or similar, so both the quantity surveyor and the contractor can input on the buildability process. This reduces on-site time schedules, which, on larger projects, can save millions of euros in abortive time.
"Over the next couple of years augmented reality will further enhance the way people interact with their environments, and understand and navigate cities, as well as the way businesses can gather and share information," says Blackwell. "We will all be part of an extraordinary impact in the way people interact with their environs."
3D printing is customisable and economical
Amsterdam-based DUS Architects has been encouraging people to interact with their potential future surroundings by creating the world's first 3D-printed house. A three-year research and development project which started on 1 March 2014, Canal House has become an evolving museum for the public on the medium that shows shape, structure and material updates. The team is using two XL FDM printers: the first can print up to 3.5m, the second up to 4.5m. In terms of materials, they are using bio-plastics, as well as recycled plastics.
"As architects we wanted to be a part of the making process and didn't want to be limited by standard sizes anymore," explains Tosja Backer, community manager of the 3D Print Canal House at DUS Architects. "Architects are detached from making, you hand designs over to a builder and then a factory produces regular shapes and sizes. But using 3D printing gives us freedom of form and the ability to create any shape."
Additional spin-off projects – such as the creation of the façade for the Europe Building, built for the EU Presidency – have come as a result the work on the Canal House. For this project DUS created 3D-printed façade panels and parametrically-designed blue benches made of bio-plastic, which were filled with concrete.
The 3D house project allowed the team to see the economic and environmental advantages of 3D printing. "It is super-efficient as everything is digital, production is local and there's no transportation involved," says Backer, adding that their main focus is on customisability, so they work with geometric design tools such as Grasshopper. "3D-printed ornament is cheaper than handcrafted and with mass production it's simply not possible, so I think there are going to be far more interesting-looking buildings in the future as a result."
Aesthetically-unique, customised houses and buildings are one of the future changes Backer envisages from the architectural usage of 3D printing, but she also feels that it will totally change the client-architect relationship.
"You're working in a digital space where the client can directly customise the building elements and this direct collaboration eliminates a lot of steps in between," she explains. "Clients can have much more say in how the design looks and we're even developing communication software tools so that clients can customise their own building elements."