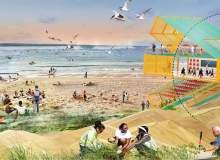 Of the many worrying symptoms affecting the world's eco-systems as a result of climate change, perhaps the most dramatic example is the seemingly increased frequency and severity of destructive weather events. Although there is still some debate in the area of climate change and storms, there is an increasingly compelling bank of evidence suggesting that higher ocean temperatures will transfer more energy to tropical cyclones, meaning higher winds, heavier rainfall and wider coverage. This bolstering of storm power, coupled with shrinking wetlands and rising sea levels – two other by-products of climate change – is leaving many coastal communities more exposed to storm surges.
If the scientific consensus is correct, the devastation wrought by Hurricane Katrina on the New Orleans in 2005, and more recently Hurricane Sandy in New York, were early examples of a pattern of dangerous super storms that will continue to put shorelines at risk in years to come.
Storms as intense as Katrina or Sandy have the power to put coastal infrastructure under extreme strain, as the catastrophic failure of New Orleans's levee system so potently demonstrated in 2005. One innovative concept to reinforce flood defences in a sustainable and community-friendly way, dubbed the 'Living Breakwaters', recently made the leap from theory to reality when preparatory work began on the project in Staten Island, New York as part of the state's 'final resiliency plan' to improve flood protection in the wake of Hurricane Sandy.
Living Breakwaters: community, ecology, security
The Living Breakwaters project envisions a biologically interactive system of flood defences in the form of breakwater barriers designed to act as superb habitat for a range of marine life. This so-called 'necklace' of in-water structures, which will eventually span Staten Island's South Shore, is designed to protect the coast while also nurturing wildlife and encouraging the surrounding community to foster a deeper engagement with its coastal resource.
As Scape/Landscape Architecture, the New York-based design firm behind the Living Breakwaters concept, puts it on its website: "The Living Breakwaters project reduces risk, revives ecologies, and connects educators to the shoreline, inspiring a new generation of harbour stewards and a more resilient region over time."
How well do you really know your competitors?
Access the most comprehensive Company Profiles on the market, powered by GlobalData. Save hours of research. Gain competitive edge.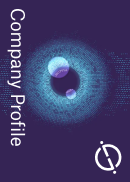 Company Profile – free sample
Thank you!
Your download email will arrive shortly
Not ready to buy yet? Download a free sample
We are confident about the unique quality of our Company Profiles. However, we want you to make the most beneficial decision for your business, so we offer a free sample that you can download by submitting the below form
By GlobalData
---
---
The closure of Architecture for Humanity's head office in January came as a shock, even to the organisation's own volunteers.
---
The project came to the public's attention last summer when it was announced as one of six winners of the US government's Rebuild by Design competition, which was created in 2013 to reward innovative ideas to improve the physical, ecological and economic resilience of the country's coastal regions. The competition awarded Living Breakwaters $60m in federal funding to establish a pilot for the system in the neighbourhood of Totteridge on Staten Island's southernmost tip.
Working towards construction
The project's environmental impact statement process has now begun. Local community input has been sought in a public consultation phase that ran up to 15 June this year, including a public scoping meeting at the end of April. New York Governor Andrew Cuomo's Office of Storm Recovery has been gathering data to assist in the environmental assessment, deploying vessels to the project's waters to map the underwater surface, sample the sediment and identify any potential obstructions.
Once construction begins in earnest with project partners including engineering firm Parsons Brinckerhoff, the project is expected to be built within five years. If funding continues after the first phase in Totteridge, the project will be expanded to cover Staten Island's Crescent Beach and Annadale neighbourhoods in a second phase, as well as Lemon Creek and Wolfe's Pond as part of a third phase.
"Staten Island was impacted greatly by Superstorm Sandy, and it is fitting that the first Rebuild by Design project to be implemented will be to protect these communities from the severe weather that is a result of our changing climate," Governor Cuomo said in April. "This project will make Staten Island the model for resiliency and innovation, using state-of-the-art techniques to keep communities safer and better prepared for the next extreme weather event. I look forward to seeing the project develop as we continue to build back better."
'Reef streets': an innovative bio-design
As well as securing funding through the Rebuild by Design programme, the project has won several awards for its innovative approach to coastal defence, including first place in the 2014 Fuller Challenge, a global competition organised by the Buckminster Fuller Institute (BFI) to recognise innovative designs tackling major humanitarian issues, touted as 'socially responsible design's highest award'. Scape founder Kate Orff accepted the award (and its $100,000 prize) at an awards ceremony in Brooklyn in November 2014.
"[The Living Breakwaters project] is on the one hand an engineering and infrastructure-related intervention, but it also has a unique biological function as well," said Fuller Challenge juror Bill Browning. "The project team understand that you cannot keep back coastal flooding in the context of climate change, but what you can do is ameliorate the force and impact of 100 and 500-year storm surges to diminish the damage through ecological interventions, while simultaneously catalysing dialog to nurture future stewards of the built environment."
"The Living Breakwaters project reduces risk, revives ecologies, and connects educators to the shoreline."
The Fuller Challenge award was a fitting accomplishment for the project, as it embodies a motto of the institute's namesake and inspiration, the legendary architect and systems theorist R. Buckminster Fuller: "Don't fight forces; use them."
The project aims to provide a layered coastal protection that, working in tandem with the region's planned dune project, diffuses wave energy without separating communities from the water, as can be the case with levee and sea wall schemes. The breakwaters themselves, which will be placed in the Raritan Bay, will be composed of recycled glass composites and specialised bio-interactive concrete designed by Israeli company ECOncrete to attract marine life. The barriers will also be seeded with oysters so the breakwaters grow in density over time while also filtering contaminants out of harbour waters, and underwater micro-pockets dubbed 'reef streets' will provide excellent habitat for juvenile fish, lobsters and other shellfish.
Connecting the community
Despite the innovative science and thoughtful design of the Living Breakwaters, the project team is working hard to put people at the heart of the scheme. The accessible layout of the breakwaters is intended to invite people to explore them, and the calm inner waters created by the barrier will create a marine space ideal for human recreation.
Educational programmes are being placed at the centre of the project's community involvement plans. The project has forged partnerships with the New York Harbor School and the Billion Oyster Project, which aims to restore a billion live oysters to New York Harbor, a region that has been bare of oysters for years due to overharvesting, dredging and pollution. Students from local schools will seed oysters and learn about marine ecology, using the new breakwaters as a remote classroom.
Many of these educational and community activities will be driven by 'water hubs', the first of which will be built on the shoreline in Tottenville to accompany the pilot project. The number of these water hubs will expand as the project moves through its phases, serving as focal points for a number of community-driven projects. Scape's plan calls for the first hub to provide basic services for beachgoers, as well as hosting classrooms, a wet lab for the New York Harbor School, flexible meeting spaces, a bird watching station and kayak launch and storage facilities. When complete, the hubs will help drive local engagement and, hopefully, provide an economic boost to an area that is still recovering after Sandy.
Making the surrounding community an ally rather than an adversary is essential for most construction projects, but even more so for a project as deeply tied to human welfare, education and leisure as the Living Breakwaters. If the project succeeds in engaging local people to the extent laid out in its plans, then it could serve as a model for many coastal regions looking to protect their shorelines and reinvent peoples' relationship with the precious marine habitats on their doorsteps.
"Living Breakwaters has huge, worldwide implications, both in its understanding of how to communicate ecological issues to the local community within its own context, as well as in its rigorous, multi-disciplinary research and smart use of technology," said Fuller Challenge advisor Susan Szenasy. "Aside from the solid science, planning, and building approach, the most compelling aspect of this project is its community involvement through the engagement with students working on real-world science problems and being part of the solution to a local coastal problem that could contribute to similar solutions worldwide."