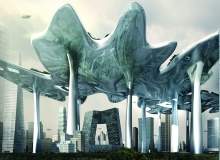 By 2019 developers want to clone Manhattan in the Yujiapu district of Tianjin, China – but it may never happen. Imitation may be the sincerest form of flattery, but the tide seems to be turning against the westernisation of the country's built environment and the subordination of Chinese architecture.
In June 2012, the People's Daily, the official newspaper of the Communist Party of China, questioned the economic wisdom of the skyscraper boom. So far, the country has given foreign architects a field day in big commissions that have redefined its top-tier booming megacities with ever-taller skyscrapers and fabulous facilities, from Zaha Hadid's Guangzhou Opera House to Terry Farrel's South Beijing Station. Now, Chinese practices are winning prestigious commissions at home and abroad, with this year's Pritzker going to Wang Shu, a name few previously knew in the West.
Chinese recognition
If international competitions are the mark of architectural success, a big sign that Chinese architects were on the rise came in 2006 when Ma Yansong's Beijing-based MAD architects won the commission for the curvaceous Absolute Towers, recently completed in Toronto. With boundary-pushing works across China and projects now underway in Europe, MAD is a global name. Ma contends that practices fall into two categories: either they "have more concern over society and cities" and are probably small, or they are "the same everywhere, very commercial". He believes that only the latter can easily expand internationally.
"The foreign offices that practise in China are big commercial offices," he says. "The problem is that people with good ideas… maybe they build one building, a museum or an opera house somewhere, but I don't think they have a chance to look into or deal with the Chinese city as an urban issue." He adds that while being commercial is not something that is "wrong", he sees MAD as less commercially driven than, say, SOM or Foster.
"Chinese practices are winning prestigious commissions at home and abroad, with 2012's Pritzker going to Wang Shu."
Li Hu, co-founder of Beijing-based OPEN Architecture and ex-partner at Steven Holl Architects, is upbeat about the situation, and is "optimistic for the opportunity to win in a fair game" in international competitions. As well as a host of major Chinese projects, OPEN's reach has also extended to India. "I have a world view," he says. "I don't think there is east or west design at the moment or that architecture is a Western game."
Hong Kong headlines
In fact, it was Hong Kong, not Western, architects that led the invasion of foreign architecture into China, initially with trophy skyscrapers in the neighbouring Guangdong province in the 1990s. Dennis Lau and Ng Chun Man Architects & Engineers' 391m-high CITIC Plaza tower in Guangzhou was China's tallest building when built in 1997, and the practice is a major player across China. "Hong Kong architects are considered outsiders that know China better because of our unique history, topography and culture," Lau explains. But regardless of origin, Lau says that every architect brings a cultural viewpoint that can find value in the international market of ideas: "For every Western star architect catching headlines for a landmark building in a Chinese city, there are a thousand Chinese architects and urban designers figuring out how to make those cities work."
How well do you really know your competitors?
Access the most comprehensive Company Profiles on the market, powered by GlobalData. Save hours of research. Gain competitive edge.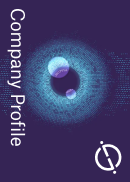 Company Profile – free sample
Thank you!
Your download email will arrive shortly
Not ready to buy yet? Download a free sample
We are confident about the unique quality of our Company Profiles. However, we want you to make the most beneficial decision for your business, so we offer a free sample that you can download by submitting the below form
By GlobalData
Nowadays, the sleek, sculptural 442m-high Guangzhou International Finance Centre tower dominates Guangzhou's skyline, and it won this year's RIBA International Award for London-based Wilkinson Eyre. Director Chris Wilkinson recognises that "there are some very talented Chinese architects", but thinks that the large multidisciplinary local design institutes (LDIs) in the country don't necessarily give them enough opportunities. "At the moment, clients are looking to procure design through competitions with an international shortlist, but these often include local firms that have to compete in terms of design," he says. "Inevitably, the local standards will improve and become more competitive."
"I have a world view. I don't think there is east or west design at the moment or that architecture is a Western game."
But have Western typologies and urban models set China's agenda at the expense of the vernacular?
Not necessarily, according to Lau. "Hong Kong architects have a particular expertise in efficient mixed-use, high-density, high-rise projects, as well as an innate home-grown understanding of Chinese history, culture and feng shui," he says.
Wilkinson, meanwhile, believes that design should respond to local culture and context, but points out that "there is no Chinese precedent for a 100,000m² shopping mall nor a 100-storey tower".
Different context, same city
"Some people still think New York or Silicon Valley is the best model, something that can be duplicated, as a symbol of what the modern city should be," adds Ma. "They are a symbol of capitalism, [but] it has a very limited connection to nature and humans…. We shouldn't just duplicate or copy ideas that come in from everywhere; and not only those that come into China but also from one city to another. The new cities around China are in different content or cultural areas, but they are all the same. That is the sad story – the lack of ideas and concern about context."
Lau agrees. "This is correct, and led by the blind belief that all imported ideas are good," he says. "The massive number of people migrating from a rural to an urban lifestyle drives China's fondness of new cities, and ambitious provincial governments do encourage developers to build 'iconic' projects in a bid to establish themselves as international-standard cities. China aims to double the number of these cities in the coming years and will continue to face opportunities and challenges during this rapid urbanisation."
In Lau's eyes, this duplication of ideas into and within China neither enhances nor reflects China's different cultural identities: "Learning takes time, but gradually China will develop its own modern architectural style and narrative."
MAD designs such as the SinoSteel International Plaza in Tianjin prove it is a master of commercial high-rise buildings, but Ma is adamant about "new ideas to change the modern typology into something more human, more natural, and at the same time seriously deal with the density".
Traditional buildings and techniques
Although Wilkinson comments that "traditional single-storey hutongs are unlikely to solve their growth requirements", he says that these dense, traditional neighbourhoods are something "we should not only keep, but keep them alive". MAD's Hutong Bubble 32, a striking metallic bubble intervention completed in Beijing in 2009, is an example of creating extra space that he envisions being repeated.
"Hong Kong architects are considered outsiders that know China better because of their unique history, topography and culture."
"People are talking more about the human and harmony between different people," Ma says. "I think the high-density city should change, that's all. That's why in my office we are researching how we are can make a more natural city. We [in China] call it the shan-shui city, a term coined by the late [national hero and rocket] scientist Qian Xuesen in 1987 from a type of Chinese landscape painting. It means a more emotional-related city…. It still does contain a lot of high-density urban structures, but they are full of gardens.
"We want to make a future city like a landscape. We try to use this idea at different scales – sometimes we need to make a huge group of towers, sometimes it can be part of the countryside."
Chinese-rooted contemporary architecture has gained centre stage, with Wang Shu being awarded the Pritzker prize this year. Wang, who with wife Lu Wen founded Amateur Architecture in 1997, is an advocate for traditional techniques and materials.
"It was a recognition awarded to a Chinese architect for doing Chinese architecture," emphasises Lau. "The significance and value of Wang's work is intimately rooted in local context and culture-enhancing character of place. His strategy of pulling building materials from the surrounding area is not just an appropriation of global concepts in sustainability, but also an expression of a uniquely Chinese practicality, born out of the struggles and hardships of our recent history."
The soul of Chinese architecture
In other words, Lau suggests that the Pritzker recognises that the legacy of struggle and the bitter Cultural Revolution of the 1960s and '70s is in Wang's work, and "shows the world the soul of Chinese architecture, a place of depth and meaning, and upends the myth of a market-driven reproduction of the exotic".
However, some are uncertain about the application of Wang's ideas to the challenges China faces. OPEN Architecture's Li comments that Wang's "practice is unique in his own ways, and doesn't really represent any general reality, yet I am sure it will bring some positive changes".
"I think his architecture is beautiful," adds Ma. "It's romantic for people, especially Westerners, but I don't think he's answering the urban question.
"If you look at my architecture and Wang Shu's architecture, they're different, but we do agree on a lot of things. When you talk about a city or Chinese culture, we have a lot of things in common. We can do our different solutions, but whatever we do, we both respond to the traditions."
A new generation of architects
So, what of the future of architecture in China? Wilkinson has now established a Shanghai office and views China as an opportunity to explore new ideas. "It's not easy but we think it is worthwhile," he says.
But does China need Western architects any more? "I think it doesn't matter, Western or Chinese," Ma responds. "Whoever practises here should know the challenge, but also study the history."
"Whoever practises in China should know the challenge, but also study the history."
Li agrees that local and cultural knowledge is vital: "As a new generation of Chinese architects grow up, they start to reflect the necessity of self-reflection and deep research into the unique reality of Chinese challenges, and thus its unique strategies. I think this has to happen – sooner better than later."
"Chinese architects do not have all the answers yet and China's solutions will not come from Chinese architects alone," Lau contends. "Hong Kong architects are well-positioned to sit in on this discussion. But in truth it will take a global conversation and one with much more listening than talking."
As Chinese architecture steps out into the world, it will increasing take on national characteristics at home. China will long be the world's largest market, and opportunities for foreign practices remain – at least for those that genuinely engage with its history and challenges.