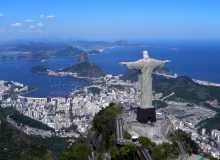 Construction in Brazil is expected to grow by 5.2% during 2012.
---
Boosted by the upcoming 2014 FIFA World Cup and the 2016 Olympic Games, major infrastructure works are sprouting like mushrooms in Brazil's metropolitan areas. In the past few years, major investments have been made throughout every sector of the country's construction industry: transport links, such as roads, railways, airports and seaports will be improved and expanded, new power plants are planned to cater to the increasing demand of electricity and programmes have been implemented to overcome the constantly growing shortage of housing.
In 2011, construction increased nationwide by 4.8% and, according to the Brazilian Construction Industry Board (CBIC), it is expected to jump further to 5.2% in 2012. Moreover, millions of new jobs have been created – about 250,000 were added in the period between January and October 2011 – drawing more than $60bn in foreign investment in 2011.
But the explosive rate of construction has brought an array of problems. While levels of poverty, crime and industrial pollution still remain high, house prices have doubled in the past few years in cities such as Rio de Janeiro and Recife, a worrying trend which could drive the industry to the verge of stagnation.
Dangers of Brazil's construction boom
How well do you really know your competitors?
Access the most comprehensive Company Profiles on the market, powered by GlobalData. Save hours of research. Gain competitive edge.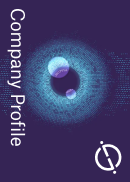 Company Profile – free sample
Thank you!
Your download email will arrive shortly
Not ready to buy yet? Download a free sample
We are confident about the unique quality of our Company Profiles. However, we want you to make the most beneficial decision for your business, so we offer a free sample that you can download by submitting the below form
By GlobalData
Brazil is preparing for the 2014 FIFA World Cup and the 2016 Olympic Games.
---
In 2009 the Brazilian Government launched a public housing programme which, it is hoped, will revolutionise the country's poor residential sector once and for all. Called 'minha casa minha vida' (MCMV – my house, my life), it plans to build 18 million new homes until 2022. By then, the lack of property should equal that of developed countries.
Around $1.65tr will have to go into the programme, according to estimates by the São Paulo Industry Federation (Federacao das Industrias do Estado de São Paulo -FIESP). The money for this will have to come from the government itself as well as from foreign investors, claims Brazil Department of the Construction Industry (Departamento da Indústria da Construção – DECONCIC) deputy director Dilson Ferreira.
"With resources and financing coming from banks such as the Federal Bank for Housing, the state-owned Bank of Brazil as well as private banks, including some foreign banks, we'll have necessary funds available for investing in the housing market," he said at Batimat, an international construction, in Paris in November 2011.
He added that even though designing such a long-term housing programme is a major challenge, the economic stability, rising purchasing power and growth in infrastructure show it is possible.
However, in sharp contrast to the dynamism of the construction industry are some recent figures, which could indicate a very dangerous mix. The Brazilian Institute of Geography and Statistics (IBGE) announced that the construction industry only grew 0.4% between January and November 2011.
This is also seen as one of the main reasons why the country's GDP only expanded 0.3% in the fourth quarter of 2011 – one third of Argentina's growth rate and half or Peru's.
The construction boom is further fuelled by the government's infrastructure programme, put in place to develop efficient logistics and energy infrastructure in the run-up to the FIFA World Cup and the Olympics. The plan is to build and complete 12,265 infrastructure projects throughout Brazil by 2016, requiring a further $800bn, as the Brazilian Association of Technology for Equipment and Maintenance (SOBRATEMA) said in a recent study.
Some critics also claim that both the housing and the infrastructure programme show an extensive lack of planning. Macrologística engineer and logistics expert Renato Pavan for instance told the news agency IPS that several programmes are of dubious viability.
Railroads are still lacking a clear destination or will never get enough potential freight to cover the costs, while waterways are built without plans to overcome physical obstacles. The country's Growth Acceleration Programme (PAC), aimed at boosting investment in infrastructure and economic growth, also excludes key projects such as certain Amazonian waterways.
Lack of skilled professionals: challenges of making construction appealing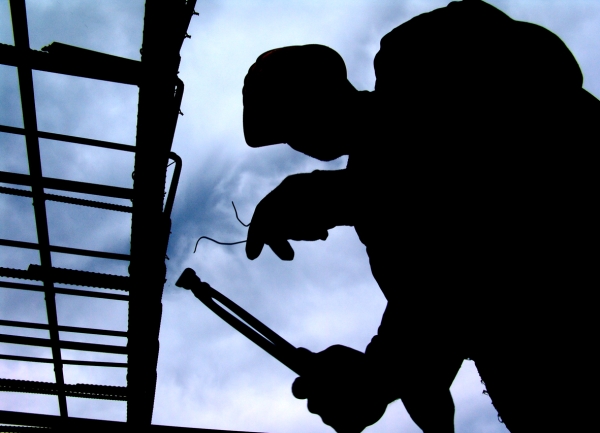 In the next few years Brazil's construction industry will need a lot more skilled professionals.
---
As a result of the 'unplanned' construction boom, many projects are facing delays – especially in the residential sector. However, the main reasons for delays are not financial issues, a lack of materials for construction or supply problems, but a shortage in skilled labour.
"In sharp contrast to the dynamism of the construction industry are some recent figures, which indicate a dangerous mix."
Despite the industrial stagnation, the Brazilian construction industry created 2.32 million new jobs from January to November 2011. Also in January 2012, the country reported a larger than expected job growth.
While companies entered a new scale of production in the last few years, the training of civil engineers and workers has not kept up. Within the growing companies, senior engineers have started taking over administrative-financial roles, leaving their positions to be filled by inexperienced junior engineers – often new graduates with little experience working on small, let alone big, construction projects.
Dilson Ferreira said the problem has not remained unrecognised. "Brazil's construction industry will continue to grow over the next ten years. We need good products, good technology, good investments and above all good people."
As a result, the concept of outsourcing project management is gaining popularity – not only for cost control but also for execution timelines and the quality of construction. Also, international cooperation is sought: at Batimat 2011, FIESP signed an agreement with the University of Sorbonne to get skilled graduates into Brazil. "That's not only an opportunity for us but also for the graduates," said Ferreira.
Another problem is that many people do not regard working on a building site as a viable career choice. The industry has put initiatives in place and is trying to change this notion, with the instigation of professional qualifications. However, the issue cannot be solved quickly enough to meet the demand for housing and many believe it should be the government's responsibility to develop training programmes and a national policy.
Brazil's changing face – the onset of remarkable architecture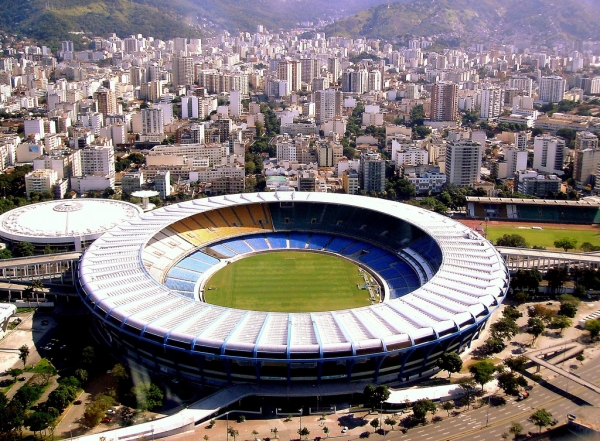 The Maracanã football stadium in Rio de Janeiro is being refurbished ahead of the 2014 FIFA World Cup.
---
Despite all the doom and gloom, Brazil's cities are changing, featuring more and more remarkable architectural designs and structures. One expected contender for the official symbol of the country's boom is the nearly completed Pátio Victor Malzoni office building, located on Faria Lima Avenue in São Paulo, the city's response to New York's Fifth Avenue.
"We need good products, good technology, good investments and above all good people."
The table-shaped 786,000 square feet building is fully covered with black mirrors and consists of two 19-storey towers which connect on the 11th floor, supported only by concrete and metal. Owned by shopping-mall developer and real estate firm Malzoni Group and designed by Botti Rubin Architects, it features a black-and-white marbled indoor reception area and an outdoor pool, and is designed to allow rooftop helicopter parking.
Google will be one of the main tenants of the building, which is scheduled for completion within the next few weeks. For that, it will be fitted with special dog-hair-resistant air-conditioning filters, a climbing wall and trees – and will be one of the world's priciest pieces of real estate.
Another spectacular example of the booming industry is the £22m cable-stayed bridge at the entrance to the 2016 Olympic city Rio de Janeiro. Designed by Alexandre Chan, the creator behind Brasilia's famous Juscelino Kubitschek Bridge, and built by construction company Queiroz Galvão, it is not far from Rio's airport, Galeão – Antonio Carlos Jobim, which is also undergoing an expansion in the run-up to 2014 and 2016.
The structure, called Bridge of Knowledge, is 780m long and links the Federal University to one of Rio's most important motorways, the Red Line. It features a 96m-high concrete pillar which ties up 15 frontal and three rear stays, arranged in a fan-harp design.
According to the constructors, the white concrete underwent special anti-graffiti treatment. During its inauguration on the eve of the 2012 Rio carnival, the city's environmental secretary Carlos Minc said: "What has been done is [to] transform an anti-postcard into a beautiful postcard. Those coming from the (…) airport will notice the difference."
Elsewhere, preparations for the sporting events are in full swing. While Brazil will take on some of the temporary venues of the London 2012 Olympic Games, many of the already existing arenas will have to undergo extensive renovation to comply with fire and safety requirements.
One such venue is the legendary Maracanã football stadium in Rio de Janeiro, which will host the World Cup Final in 2014 and also be the venue for the opening and closing ceremonies of the Olympic Games.
The biggest change to the stadium will be a new grandstand, which will hold more than one-third of the ground's attendance capacity and will be raised higher than the rest of the seats. The Local Organizing Committee (LOC) said the restoration work, which started in 2010, is well underway and expected to be finished by the end of 2012 – despite any of the problems mentioned above.