Any resort opening during a global economic crisis represents a substantial roll of the dice. But with China's economy soaring past Japan's to become the world's second largest, and with gambling in Macau exemplifying a resilient economic sector, the Singaporean government has decided that rolling dice may be just the ticket to boost the nation's appeal as a tourist magnet.
The 2005 legalisation of "integrated resorts," mixed-use complexes that include casinos among their attractions, not only signifies a cultural about-face but also offers an unprecedented opportunity to American architect/designer Michael Graves, FAIA, principal-in-charge and studio head Patrick Burke, AIA, and their colleagues: the chance to give the first such environment a different form of integration, the coherence of comprehensive design.
At Resorts World Sentosa (RWS), Malaysia's Genting Group is parlaying its success with Star Cruises and the original Resorts World in the Genting Highlands into an ambitious new venture. With a $4.32bn total investment, Genting is bringing this long-neglected island an unusual mixture of attractions, including six hotels, the world's largest oceanarium, a luxurious spa, beachfront villas, entertainment venues, and extensive, largely upmarket, retail space.
"A Singapore Tourist Promotion Board contest renamed the island Sentosa, Malay for "peace and tranquillity," in 1972."
The Crockfords Tower casino, inheriting a name well recognised in London (where Genting now also operates a revived Crockfords in Mayfair), is expected to provide much of the complex's economic engine. A neighbouring Universal Studios theme park offers over 20 rides and attractions. The first phase of RWS, including four hotels, opened early in 2010, with a full rollout scheduled for 2012.
With the chance to put their signature on practically every aspect of the project, from the master plan and buildings (all but the interior of one branded hotel, a Hard Rock) to furnishings, flatware, and typography, the paired Graves firms (Michael Graves and Associates, architecture and planning; Michael Graves Design Group, products, graphics, and branding) are able to realise their philosophy of "design for all… making the ordinary extraordinary" on their largest canvas yet.
Learning to be the anti-Vegas
Having bested formidable competition (including a Frank Gehry-led team for Sol Kerzner) to win the RWS contract, the Genting / Graves team creates an impressive combination of experience and resources, but the site, program, and conditions of the project have posed strange challenges. To begin with, RWS moves into an historical and cultural space where the very idea of a world-class resort strikes some as a surprise.
How well do you really know your competitors?
Access the most comprehensive Company Profiles on the market, powered by GlobalData. Save hours of research. Gain competitive edge.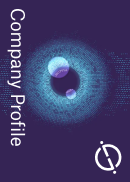 Company Profile – free sample
Thank you!
Your download email will arrive shortly
Not ready to buy yet? Download a free sample
We are confident about the unique quality of our Company Profiles. However, we want you to make the most beneficial decision for your business, so we offer a free sample that you can download by submitting the below form
By GlobalData
The island had a poor reputation to overcome, plus an ominous name: a site of rampant piracy and a mysterious mid-19th-century plague, later used as a malaria research station and a World War II-era Japanese military prison, and believed by the superstitious to be haunted, it carried the Malay name Pulau Blakang Mati (by one translation, "island of death from behind").
A Singapore Tourist Promotion Board contest renamed it Sentosa, Malay for "peace and tranquillity," in 1972; locals jest that the name is really an acronym for "So expensive; nothing to see, also." (The joke overlooks, or underrates, Sentosa's rainforest flora and fauna, verdant hills, and the vistas of Keppel Harbour, where the largest of Singapore's five statues of the Merlion, a lion/fish chimera and protective figure from local legend, stands 37m tall.)
Singapore is working to shake off its reputation for being efficiently managed but, for many tastes, eerily squeaky-clean. "Disneyland with the death penalty," William Gibson notoriously called it in a 1993 Wired article that provoked local authorities into banning the magazine and drew scathing critiques for its ethnocentric perspective.
"The Hotel Michael is an immersively Gravesian environment."
The "Next Lap" in Singapore's development, launched in 1991, involved a wholesale renaturing (to Koolhaas, "a move beyond the reach of irony"), a rediscovery of the island's physicality: beaches, greening, outdoor recreation and the relentless pursuit of leisure. RWS is a logical outgrowth of this philosophy and embodies its inherent tensions, particularly the divergent aims of what Graves identifies as two clients, the developer and the city-state.
Seeing the attractions of the Disney, ecopark, and Las Vegas models of the resort experience, the government appears to have wanted it all three ways here: outward family-friendliness amid tropical flora and materials, but also a lucrative appeal to high-rolling gamblers. "The casino," reports Noel Hawkes, RWS's vice president for resort operations, "occupies only some 3% to 5% of the entire 49ha resort," which as a whole is generating 10,000 jobs and 35,000 indirect hires, with 13m visitors forecast for the first year of operations.
Housed within the Crockfords Tower, the casino is underground, designed to appeal to seasoned gamblers – the lucky colours of red and gold predominate – each private suite looks unique, so that visitors considering a room lucky or unlucky can either return to it or avoid it – but invisible at grade.
Prominent components of the eleven-storey, circular-plan building include elegant decor recalling the early 20th century work of Émile-Jacques Ruhlmann, a double-height arched lobby, a multiple arched casino entrance with extensive advertising signage (the Hall of Vaults), and recurrent elliptical or parabolic curves in both interiors and exteriors.
Down inside the casino, security cameras with a view of every card player's hand, another regulatory imperative, are discreetly concealed within stylised palm-tree structures. Like Singapore's fabled street dancers, RWS is artful in determining what to conceal and what to display.
The counterpoint of multiple stories
The pervasive arches, welcoming and ceremonial, can be read alternately as signs of majesty or whimsy – it is a characteristic Graves touch to superimpose the two.
Blending the luxury of an integrated resort into Sentosa's natural setting was another contradiction for Graves and Burke's team to resolve: they wanted a distinct sense of place (and earned a strong sustainability rating, the GoldPlus certification under the Green Mark system of Singapore's Building Construction Authority), but they also needed to provide comfort for the visitors in a muggy equatorial climate.
The solutions, again, diametrically opposite to the sunless, denatured rooms of Vegas –  involve water recycling, the nation's largest assemblages of green roofs and solar panels, high-efficiency Etha Engineering / Prima Research outdoor eco-coolers rather than conventional air conditioning, and pedestrian pathways shaded with canopies of lightweight, flexible ethylene tetrafluoroethylene (ETFE).
"Blending the luxury of an integrated resort into Sentosa's natural setting was another contradiction."
"It's a pillow which opens and closes, like polarised sunglasses," Burke notes, "to cut out the light or let more light through; it works with the intensity of the sun, so you give people shade or immunity." With a village like ambience and a repeated multi-arch roofing motif that echoes Sentosa's landscape, RWS meshes with its locale instead of overwhelming it in the manner of 1960s-1970s Singapore's high-concept urbanity.
Along with blurring borders between the natural and the engineered, the architects were particularly crafty in working within the site's spatial constraints.
Property values on Sentosa are high, and governmentally enforced gross-floor-area limits were tight; the entire complex will squeeze some 1,800 hotel rooms, a 7,300-capacity Grand Ballroom, the Marine Life Park, Maritime Xperiential Museum, and other features into a space a fraction of the size of Hong Kong Disneyland, let alone a comparable American park. "One of the tricks," says Graves" was how to do an interesting guest room that made a statement, but do it in a very small footprint."
In the boutique Hotel Michael, Burke notes, "we had to come up with ways of building the closets around the bed; [the client] kept reminding us that people in south-east Asia don't travel with much stuff, because it's so warm." Rooms in the exuberantly coloured, family-oriented Festive Hotel separate parental and children's sleeping areas with arched chambers, lofts, and pullout sofas, expanding the subjective sense of space with bright orchid-themed murals. Conserving private room space helps each hotel assign more volume, and theatrical impact, to public spaces: lobbies, rotundas, restaurants, bars, shops.
The Hotel Michael is an immersively Gravesian environment. Graves's inimitable Italianate palette of terracotta, marine blues, and earthy reds and oranges dominates most spaces throughout RWS, along with his distinct geometries, neoclassical with the emphasis on the "neo."
This hotel is a laboratory for his personal aesthetic on a scale larger than boutique standards (470 rooms), but the singular vision isn't overbearing or hermetically sealed; RWS includes other noted artists' work, including a gallery of Dale Chihuly glass sculpture in the Crockfords and a modernist furniture melange ("all the classic pieces from Eames to Saarinen to Corb to Wright," Graves notes) in one nightclub.
The different hotels – eventually to include the rustic Equarius next to the Marine Life Park and a small, exclusive Beach Hotel near the ultra luxury ESPA spa/sanctuary when the western zone of RWS is complete – play wide variations on the common themes of stimulation and relaxation.