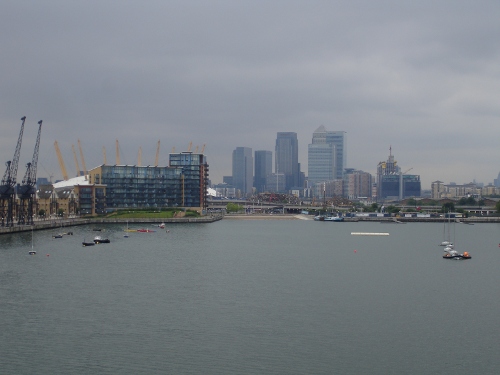 The Silvertown Partnership has secured a £1.5bn deal to transform Silvertown Quays in London's Royal Docks into a new 'innovation quarter'.
Upon completion, the new quarter will feature space for incubator and technology businesses, and an avenue of 'brand pavilions', where brands will be able to showcase their latest products and interact with customers in new ways.
The new quarter will feature over 1,500 new homes, as well as restaurants, cafes, galleries and leisure facilities both on and off the water.
The 50-acre Silvertown Quays site occupies a waterside location on the south side of the Royal Victoria Dock opposite ExCeL.
As per the plans, a new bridge will be built connecting the area to the ExCel and offering access to a new Crossrail station.
Work on the first phase of the site is anticipated to commence in 2014/15, with the first businesses planned to move in to the site by 2017.
The entire development is expected to contribute £6.5bn to the UK economy over the next 25 years.
Elliot Lipton of The Silvertown Partnership said the company will create a new waterside destination for London where people can interact with brands alongside restaurants, galleries, shops and homes.
The Silvertown Partnership is a consortium comprising Chelsfield Properties First Base and Imagination Europe.
In April 2012, The Greater London Authority selected the Silvertown Partnership as preferred development partner for the project.
The agreement is part of London city's plan to regenerate the Royal Docks into London's next business district.
London Mayor Boris Johnson said the project will bring new homes and jobs back to east London.
"It will also make the Docklands a 'must go' visitor destination, helping to unlock the economic potential of surrounding areas," Johnson said.
Earlier in 2013, Johnson unveiled plans to construct a 6ha floating village, which would be the largest such village in the UK, at the Royal Victoria Dock.
---
Image: Royal Albert dock looking west towards Canary Wharf. Photo: Courtesy of SuzanneKn at en.wikipedia.