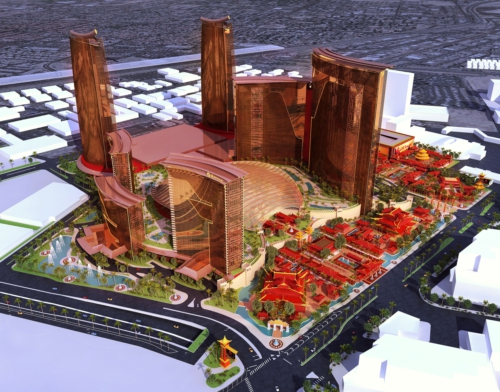 Malaysia-based gaming company Genting has unveiled plans to construct a $2bn development project, known as Resorts World Las Vegas, in Nevada, US.
The project will be built on 87 acres of land, which was acquired by Genting from the US-based casino entertainment firm Boyd Gaming for $350m.
The property is located at the north end of South Las Vegas Boulevard, commonly known as the Las Vegas Strip, and consists of six parcels of freehold land.
Genting said the land has 1,523ft of frontage on the Las Vegas Strip and allows for the development of gaming enterprises and a mixture of commercial and residential space.
The first phase of Resorts World Las Vegas will feature 3,500 rooms and 175,000ft² of gaming space across several gaming floors, as well as various dining and retail amenities.
Upon completion, the entire project will feature 250,000ft² of retail space, over 500,000ft² of convention space, a theatre and a water theme park.
Resots World Las Vegas is anticipated to open in 2016.
Nevada Governor Brian Sandoval said, "The Genting Group and Resorts World Las Vegas will bring several thousand new jobs to our state, and will help us in keeping our economic resurgence on the right path towards success."
Nevada Senator Harry Reid said, "A project of this size and magnitude will not only attract more visitors to our state, but will be a boon to the Nevada economy both in terms of jobs and southern Nevada's continued economic recovery and growth."
Genting said it plans to undertake the development, either alone or jointly with other parties, and will reveal the details of the development plans later.
---
Image: After completion, Resots World Las Vegas will feature 250,000ft² of retail space and over 500,000ft² of convention space. Photo: PRNewsFoto/Genting Group.