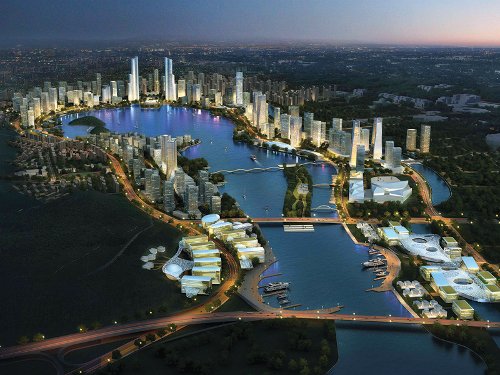 UK-based architectural firm Atkins has secured a contract to develop guidance for eco-low carbon (ELC) urban planning in China.
The UK's Foreign and Commonwealth Office Prosperity Fund will provide funding for the project.
Atkins said the Prosperity Fund brings together Chinese and UK experts to develop low carbon policies, practices and regulations, with a focus on sustainable urbanisation.
Under the project, Atkins will work with both national government agencies and city governments to provide a reference point for ELC urban planning in China.
The project's team will work with two selected city governments to develop, test and apply the ELC guidance.
Atkins said the project outputs will be focused on hands-on use as an everyday working tool in a practical, 'on the ground' urban planning setting.
The project is intended to address China's lack of approach for its ELC urbanisation initiative, which forms an important component of the government's twelfth Five Year Plan.
Atkins project manager Mark Hewlett said, "The project, which is closely aligned with Atkins' Future Proofing Cities initiative, will provide a clear, practical methodology for ELC urban planning which sets out approaches, methods, tools and techniques tailored for Chinese local government planning based on international best practice."
For this project, the company will leverage its experience in ELC urban planning and design from around globe, including Meixi Lake Eco-city in Changsha, Hunan and Masdar City in Abu Dhabi.
The architectural firm said it already has experience of working over 800 projects in the country, which it has undertaken with local governments and developers.
Earlier in 2013, Atkins completed the masterplan for Dongyang in Zhejiang Province, one of the woodcarving capitals of China.
The company has also unveiled a masterplan for the development of 30km of waterfront in Nanjing, China, ahead of the 2014 Youth Olympic Games.
---
Image: Meixi Lake Eco-City in China. Photo: Courtesy of Atkins.