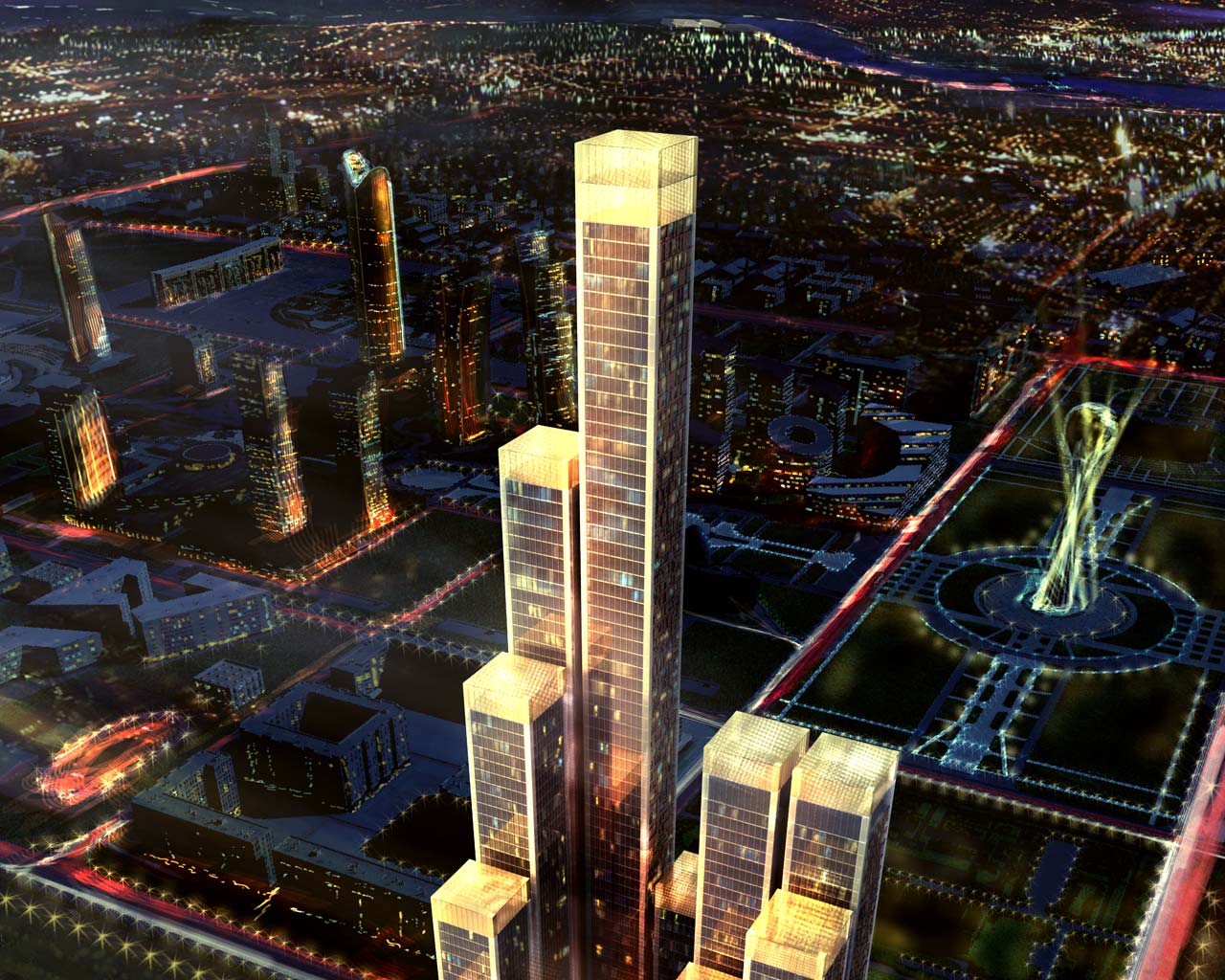 A joint venture (JV) led by Arabtec has secured a AED4bn ($1bn) contract from ALDAR Properties to develop Abu Dhabi Plaza in Astana, Kazakhstan.
The 500,000m² mixed-use development will house five towers with the tallest of the buildings planned to be 320m tall, spanning 88 storeys.
The complex will feature 566 residential apartments, 107,000m² of commercial office space and a hotel with additional serviced apartments.
Plans also include a 50,000m² retail podium and four large basement car parks with space for over 4,000 vehicles.
The JV, which also includes Consolidated Contractors Group, said construction will start soon. The project is expected to complete in 2017.
Aldar awarded the contract through its subsidiary Aldar EuroAsia and in its role as development manager of the project.
Aldar Properties chairman Ali Eid AlMheiri said, "The Abu Dhabi Plaza development is a vital part of a major development thrust for Astana and indeed the country as a whole."
Arabtec said the new project will take the company's gross value of projects awarded in 2013 to around AED13bn ($3.5bn).
Foster+Partner unveiled the design of the tower in 2007.
The tower will feature a series of temperate year-round winter gardens, while the design allows light deep into the mass of the five buildings, creating a network of sheltered pedestrian routes through the site.
The development has been designed as a matrix of blocks to maximise thermal insulation during winter, with varying heights allowing maximised outside views of the buildings.
---
Image: Abu Dhabi Plaza mixed-use development will house five towers with the tallest of the buildings is planned to be 320m tall. Photo: Courtesy of Foster + Partners.