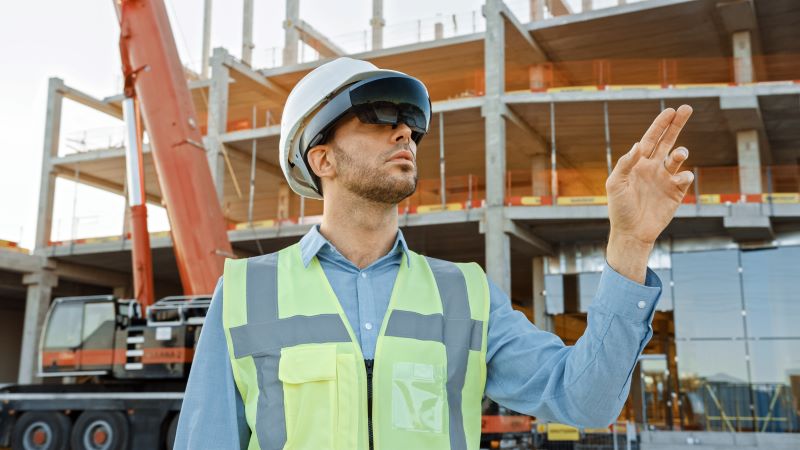 Construction is a high-volume, low-margin industry. It is being squeezed by labour shortages, rising material costs, and now must navigate the effects of the Ukraine conflict. Technology has the potential to help improve the scalability of business models and utilise assets more effectively. However, the construction industry has consistently been a slow technology adopter. Emerging use cases of technology such as AI, the Internet of Things (IoT), and augmented reality in construction means that there are no longer any excuses, and companies must invest and adopt in order to stay competitive.
The straw that breaks the camel's back
45% of respondents to a GlobalData survey identified limited financial gain in the short term as a barrier to investment in new technology. According to GlobalData's 'Trend Insight: Technology in Construction, 2021' report, other barriers construction companies face are a lack of financial resources allotted for technological innovation (36%), a lack of sufficiently skilled labour (34%), and a lack of awareness of new technology (28%).
These are worrying statistics as a lack of technology investment is a vicious cycle. If technology is not used to improve the efficiency of projects, the industry will not be able to keep up with increasingly large and complex sites, strict project deadlines, and tight profit margins. The situation is complicated further when you factor in events that are out of the industries' control. For example, the Ukraine conflict will further strain supply chains; rising oil prices will add to transportation costs and higher crude prices also impact oil derivatives, including bitumen. Ukraine is also a key exporter of steel products and iron ore. What will be the straw that breaks the camel's back?
A lack of sufficiently skilled labour is also a problem that risks becoming self-perpetuating. Without skilled labour, it will be even harder to develop a technologically adept workforce. In addition, companies will find it harder to attract talent if they do not shake off their unfavourable perception among younger job seekers.
What's next?
A high-volume, low-profit business needs to be scalable to remain competitive. It must also effectively utilise all its assets, from heavy machinery, to people.
AI-powered tools can automate processes and provide intelligent business insights; the Internet of Things allows different assets and people to be monitored and accounted for across a traditionally fragmented industry, and augmented reality supports collaborative design by allowing multiple stakeholders to be consulted using in-situ augmented walkthroughs.
Many of these technologies have important prerequisites or a symbiotic relationship with other technology, such as building information modelling (BIM), and cloud infrastructure. However, they can also facilitate and enable further tech adoption, which will increase companies' willingness to invest in other technologies. This promises to alleviate the tight profit margins plaguing the industry.
However, technology companies must be willing to put their tech in the hands of construction firms. This is especially true for nascent technologies such as AR, which must overcome skepticism and adoption apprehension. AR will improve building accuracy and enables earlier error detection, which can limit the need to rework. This promises to have a real impact due to the reduction in required materials. Use cases of AR platforms and apps in construction across design, building, and maintenance are outlined in GlobalData's Augmented Reality in Construction report.