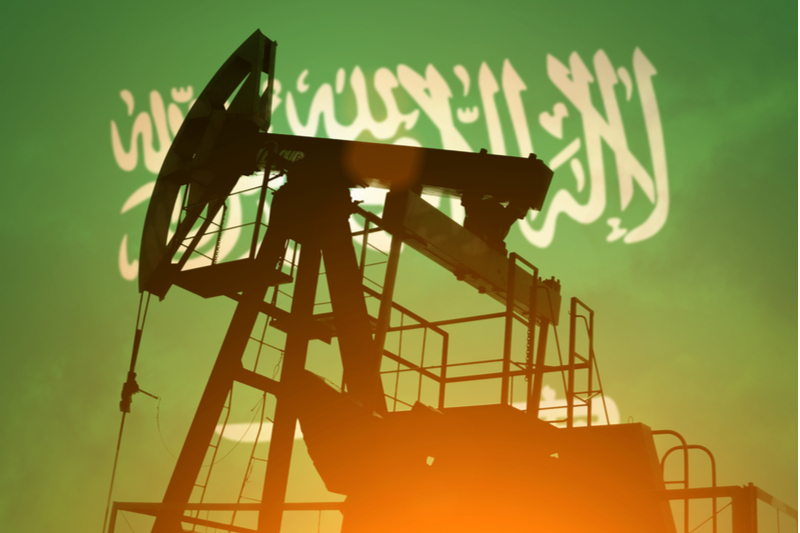 Global energy prices rocketed following drone strikes on the Abqaiq processing facility, a key oil-processing facility in the eastern part of the country that roughly produces 7% of the world's crude. Saudi Aramco said the attacks would cut output by 5.7 million barrels a day, more than 5% of global crude supply. 
But in a press conference following the drone attack, the oil company said it expected its Abqaiq facility to return to pre-attack normal production levels of about 4.9 million barrels a day by the end of September, but it will take the Kingdom until November to restore its full production capacity of 12 million barrels a day. 
Preparations for Aramco's highly anticipated initial public offering (IPO) will also continue apace. Aramco hopes to raise as much as US$100 billion in the dual debut, which would make it the biggest IPO ever. 
GCC: Gulf Cooperation Council, six members are Saudi Arabia, Bahrain, UAE, Oman, Qatar and Kuwait.
The largest sector in the Saudi economy, the oil sector, which accounted for 44% of GDP in real terms, is forecast to grow by 1.6%, resulting in the Kingdom's GDP growth of 2% in 2019. 
In terms of construction percentage share, the sector accounts for 12.5%. While the attacks crippled the world's largest crude oil processing facility as well as a Saudi oil field, the oil and gas construction market seem not to be affected, in fact, the Kingdom's oil and gas construction project pipeline, as tracked by GlobalData, is healthy showing that 80% of the oil and gas projects, which total US$141.7 billion, are in the execution phase and are mostly undertaken by Aramco. 
Earlier in July 2019, Aramco awarded 34 contracts with a total value of US$18 billion for the engineering, procurement and construction of the Marjan and Berri increment programmes. The company plans to boost the Marjan and Berri fields' production capacity by 550,000 barrels per day of Arabian Crude Oil and 2.5 billion standard cubic feet a day (BSCFD) of gas. The Marjran programme is an integrated development project for oil, associated gas, non-associated gas and cap gas from offshore fields, while the Berri increment programme plans to add 250,000 barrels of Arabian Light Crude per day from its offshore oilfield. In its 2019-2021 business plan, Aramco revealed it has 190 projects to be awarded worth US$130 billion during the period.  
Saudi Arabia remains the largest construction market in the MENA region, despite the contraction in recent years due to the fall in oil prices and subdued government spending. Construction output is forecast to recover in 2019 and to post an average growth of 3.3% in 2020-2023. 
The centrepiece of the Kingdom's ambitions for its Vision 2030 initiative is the US$500 billion, 26,500sqkm Neom project, which is situated along 466km of the country's Red Sea coast, near Egypt and Jordan. The first phase of Neom is due to be completed in 2025. Saudi Arabia's budget for 2019 is US$295 billion, a 7% increase over 2018. The economic and social reforms are clearly designed to attract more foreign direct investment, which stood at US$3.5 billion in 2018, already double that in 2017.