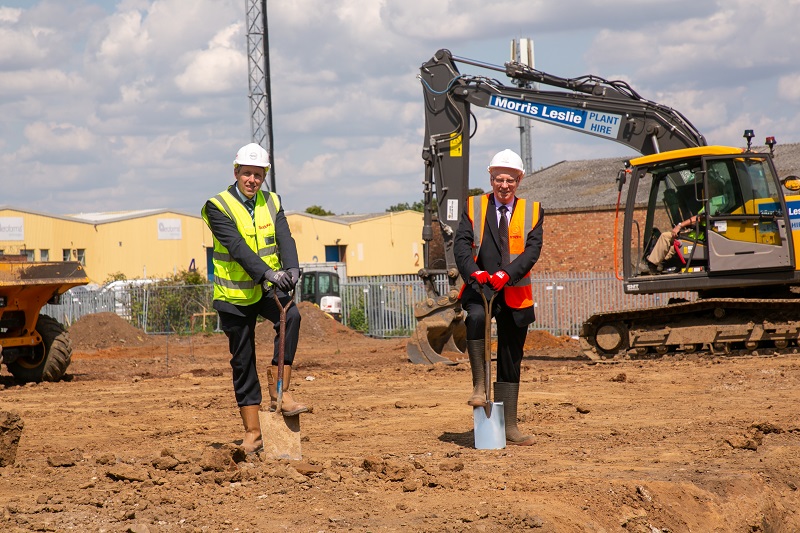 Building approvals in Australia continued to slow in September 2021 driven by the continued normalisation of dwelling approvals, according to the latest estimates of the Australian Bureau of Statistics (ABS). Dwelling approvals have surged over the course of the pandemic, with residential demand bolstered by government initiatives, such as HomeBuilder, as well as record low lending rates and the Reserve Bank of Australia's accommodative monetary stance. The recent slowing of dwelling approvals is predominantly due to falling house approvals, which are regressing to normal levels following their peak in April 2021. This surge of house approvals was owing mainly to the jump in demand generated by the HomeBuilder scheme, with house approvals rising to a record high in April, the month the scheme's extended deadline came to an end.
On a seasonally adjusted basis, dwelling approvals fell by 4.3% to 18,090 in September 2021, down from 18,909 in August. The fall in September was entirely due to a 16.1% decrease of house approvals, which fell to 10,275 from 12,251 in August, outweighing a 17.4% increase of non-house dwelling approvals, which rose to 7,815 from 6,658. By value, residential approvals, including renovation works, fell by 11.1% to AUD7.2 billion (US$5.3 billion) in September, down from AUD8.1 billion (US$5.9 billion) in August. In comparison to September 2020, dwelling approvals were up by 21.2% in September 2021, due entirely to a 44.9% rise in non-house dwelling approvals; house approvals recorded their first Y-o-Y contraction since June 2020, a fall of 3.5%. By value, residential approvals increased by 20.6% YoY in September 2021.
Despite the slowing of dwelling approvals in recent months, residential demand is expected to remain strong through 2022, underpinning growth in the residential construction sector. New housing loan commitments to owner-occupiers and investors remain elevated in comparison to both 2020 and pre-pandemic, though the growth of owner-occupier commitments has begun to slow in recent months. New owner-occupier housing loan commitments rose by 19.6% YoY, to AUD21 billion (US$15.3 billion), in September 2021. New investor housing loan commitments rose by 83.2% YoY, to AUD9.6 billion (US$7 billion). Historically low lending rates are likely to persist in the near term, further bolstering housing credit demand, with weaker than expected employment figures in October lending further support to the RBA's commitment to maintain its cash rate target at 0.1%. The fear of missing out on the current availability of cheap housing credit, with an earlier rise in interest rates increasing in likelihood due to stronger than expected inflationary pressures, will further drive residential demand in the short term.
Downside risks for the short term growth of the residential sector include the persistence of these inflationary pressures, and the RBA's reaction to them. Trimmed mean inflation of 2.1% was recorded in Q3 2021, a rate the RBA estimated would not be achieved until 2023. The central bank currently appears to remain committed to its 0.1% cash rate target however, though did indicate that it may be appropriate to begin to increase this target in 2023, earlier than its previous 2024 estimate. Additional downside risk includes the Australian Prudential Regulation Authority's (APRA) decision to raise its minimum interest rate buffer to 3%, from 2.5%, which will likely exert some downwards pressure on residential demand through a tightening of credit availability.