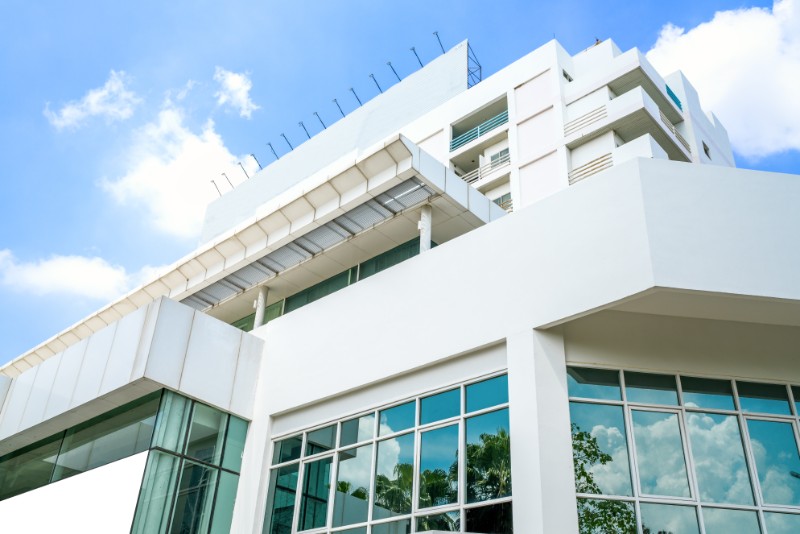 The Covid-19 pandemic is expected to severely affect construction activity across the world. This reflects the immediate impact due to the extreme quarantine measures including lockdowns of entire countries, as well as international travel restrictions being imposed across many major economies. The gloomy outlook is also owing to the expectation of further disruption to economic activity and a likely drop in investment, with planned projects being delayed or cancelled.
However, one construction sector that is likely to emerge unscathed or even benefit in the long run from this outbreak is healthcare construction sector. As the virus outbreak spread across China and the healthcare situation became critical in the epicentre, Wuhan, the Chinese government constructed two special COVID-19 hospitals, with a combined capacity of 2,300 beds, both of which were built within 15 days at a total cost of $100m.
The virus outbreak has subsequently spread across the world with Western Europe and the US emerging as new epicentres. Although considered amongst the most advanced nations across the world with excellent healthcare infrastructure, the rapid spread of the pandemic and the high number of cases has overwhelmed hospitals in Europe, particularly in Italy and Spain, as well as now in New York in the US. As a result, closed hospitals are being reopened or are being planned to be reopened, vacated buildings, schools, hotels and stadiums are being turned into makeshift hospitals and existing hospitals are being refitted.
Governments across the world are preparing to fight the virus outbreak by strengthening their healthcare infrastructure. For example, in the UK, the Excel Centre in east London, the Manchester conference centre and the NEC in Birmingham are at various stages of being refitted, in addition to several public NHS and also private hospitals in the country. In India, railway coaches are being converted into solation wards, with initial plans of converting 5,000 coaches, which can be scaled to up to 20,000 coaches. The Chinese Government is building a makeshift hospital in Pakistan and has offered similar help to India, while Indonesia is converting a building used in the Asian Games to house athletes. As the virus outbreaks worsens in other developing and poor countries with limited healthcare facilities, governments there are likely to resort to makeshift hospitals in order to fight this contagion.
Once the virus outbreak has been contained, governments across the world are likely to ponder over their preparedness for another similar outbreaks. As such, they would likely focus on strengthening their healthcare infrastructure to be better prepared in case of future outbreaks. This is particularly true for developing countries, where the infrastructure is inadequate. Even in developed countries, the need for additional infrastructure will likely entail that the healthcare budget as a percentage of GDP would most likely be increased, particularly as most of these countries are grappling with an ageing population that is already putting strain on their healthcare.